« MERCOSUR Agrees to Cooperate on Biofuels | Home | Should Brazil Get More Credit for Climate Change Steps Already Taken? »
By Keith R | February 21, 2007
Topics: Climate Change, Environmental Education, Environmental Protection, Waste & Recycling | No Comments »
…when it becomes the theme of samba school parades during Carnaval!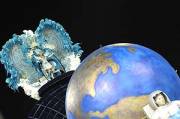 All joking aside, two of São Paulo's well-known samba schools picked environmental themes for this year's Carnaval march. Rosas de Ouro ("Golden Roses") picked "The Planet is Blue" (A Terra é Azul) to popularize the global warming issue.
Their honorary grand marshal was Marcos Pontes, the first Brazilian astronaut who rode in the Soyuz. The photos here (click to enlarge) are from the many in Terra's Carnaval 2007 coverage.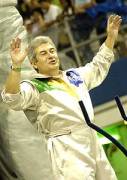 And then there's the samba school Vai-Vai (which doesn't translate well, but roughly means "get moving!"), whose theme was recycling. Many of their floats and decorations were made with recycled materials, including old compact discs (CDs). Click on the video to watch the Globo network's report on how Vai-Vai put together their presentation.
Tags: aquecimento global, Brasil, Brazil, calentamiento global, Carnaval, Climate Change, global warming, Globo, Marcos Pontes, mudanças climáticas, reciclagem, recycling, Rosas de Ouro, samba schools, Vai-Vai
Subscribe to My Comments Feed
Leave a Reply