« Brazil Begins Awarding Building Efficiency Labels | Home | From Used Balloons and Gloves to New Rubber Products »
By Keith R | July 4, 2009
Topics: Chemicals, Hazardous Substances | No Comments »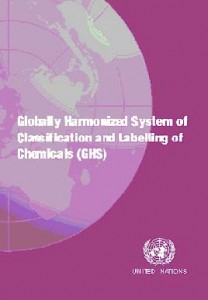 Yesterday Uruguay became the first country in Latin America and the Caribbean (LAC) to implement the Harmonized System of Classification and Labeling of Chemicals (GHS) (known in Spanish as the Sistema Globalmente Armonizado – SGA) through binding legislation.  President Tabaré Vázquez and his Council of Ministers signed Decree 307/009 on safety measures for chemical industry personnel, which among other things, requires the application of GHS norms on chemical labeling and safety data sheets (SDS) (known in Spanish as fichas de datos de seguridad – FDS).
Uruguay is not alone among LAC nations in being at an advanced stage of implementing GHS.  Brazil recently adopted technical standards for implementing GHS, its chemical industry association is undertaking an implementation initiative, and an inter-ministerial working group is preparing legal instruments to make GHS adoption mandatory in the nation.  Meanwhile, both the Andean Community (CAN) and the Common Market of the South (MERCOSUR) are working on legal instruments to ensure harmonized implementation of their members, and Chile and Mexico are preparing their own obligatory norms.
What is the GHS and Why Does it Matter?
If you manufacture, trade, import, distribute or sell chemicals or utilize them in your production, you doubtless know what GHS is and the impact its implementation may have on your bottom line.  But for those not up-to-speed on this initiative, here's a quick sketch of its history and significance.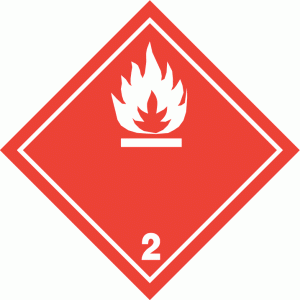 The GHS initiative is traceable back to the chemicals chapter (19) of the "Agenda 21" program agreed at the UN Conference on Environment and Development (UNCED or "Rio Summit") held in 1992. In follow-up the Inter-Organization Programme for the Sound Management of Chemicals (IOMC) was created in 1995 to coordinate work among six UN bodies and the Organization for Economic Cooperation and Development (OECD) [plus two observer organizations – the UN Development Programme (UNDP) and the World Bank], with the World Health Organization (WHO) serving as the administering organization.  The IOMC created a Coordinating Group for the Harmonization of Chemical Classification Systems (CG/HCCS), but in 1999 the UN Economic and Social Council (ECOSOC) decided to reassign the task to the longstanding UN expert body on the transport of dangerous goods and to reconfigure that body to become the UN Committee on the Transport of Dangerous Goods on the Globally Harmonized System of Classification and Labeling of Chemicals (CETDGGHS), with a subcommittee dedicated to developing GHS.  The UN Economic Commission for Europe (UNECE) serves as the executive body for the Committee and its subcommittees.
The first edition (English, Spanish) of the GHS was adopted in December 2002, the first revision (English, Spanish) was published in 2005, the second revised edition (English, Spanish) in 2007 and the third revised edition should be published sometime this month.
The World Summit on Sustainable Development (WSSD – "Rio+10") held in Johannesburg in 2002 called for the GHS to be fully operational by end-2008.  That deadline has slipped; even the European Union (EU) and the US have yet to complete implementation (the EU has adopted the necessary regulations, but they do not come into effect for pure substances until December 2010 and for mixtures until June 2015).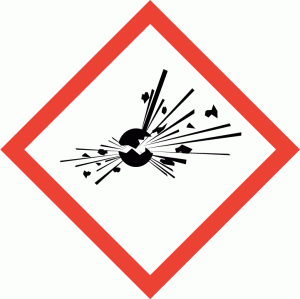 Why does the GHS matter?  In countries with existing chemical classification, labeling and risk communication systems (including SDS), it will mean changes to bring them into line with GHS requirements (even where those systems, as in the case of some LAC nations, simply reference US or EU standards).  In some cases (as in many LAC nations) GHS implementation will mean building a system from scratch based on GHS.
Proponents of GHS (there are many) promise several benefits from its implementation:
ensuring improved, consistent hazard information;
easing compliance by eliminating repetitive and/or conflicting requirements;
facilitating international trade;
promoting better emergency response to chemical incidents;
providing a basis for the harmonization of chemical rules and regulations at national and regional levels (for example, as noted above, CAN and MERCOSUR are exploring harmonization using GHS as a building block).
Tags: Agenda 21, Brazil, CAN, chemicals, Chile, clasificación, classification, dangerous goods, ECOSOC, etiquetado, FDS, fichas de datos de seguridad, GHS, Hazardous Substances, IOMC, labeling, material safety data sheets, MERCOSUL, MERCOSUR, Mexico, MSDS, OCDE, OECD, OMS, PNUD, productos químicos, químicos, químicos peligrosos, Rio Summit, Tabaré Vázquez, UNDP, UNECE, Uruguay, WHO, World Bank
Subscribe to My Comments Feed
Leave a Reply