« Deadline Near for Long Neck Beer Bottles | Home | Cell Phone Recycling in Brazil Weak? »
By Keith R | August 5, 2008
Topics: Health Issues | No Comments »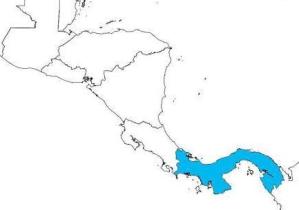 From the World Bank:
The World Bank Board of Directors today approved two loans totaling US$75 million for Panama to increase access to and quality of basic health services and education among the poor in rural and indigenous areas.

"The central objective of the government's program is to tackle poverty and inequality by improving access to health and education programs for poor and underserved groups. This is a very wise investment and the World Bank is pleased to support it," said Laura Frigenti, World Bank Director for Central America.

Recent growth, averaging over 7.5 percent annually during 2004-07, and increased social spending has helped Panama improve social indicators such as infant and child survival and education enrollment rates at all levels, however, access to health and education remains a challenge among poor and indigenous groups. Rural and indigenous communities are the most affected by resilient poverty and inequality. Poverty affects close to 60 percent of the population in rural areas and virtually all people living in indigenous areas, where the poverty rate reaches 98 percent. Nearly 10 percent of Panama's 3.5 million people belong to indigenous groups.

The US$40 million Health Equity and Performance Improvement Project seeks to increase access of underserved rural communities to quality basic health services and improve health system performance by supporting the following components:

Increasing access to primary health care services by the poor in rural areas in order to improve mother and child health care. This component uses a results-based approach to ensure access by the poor in underserved rural communities to basic health and preventive services. The package of services to be delivered by networks of public health providers includes children's vaccinations, prevention and treatment of the most frequent children's infectious diseases, prenatal and post-partum controls for mothers, interventions to prevent malnutrition among pregnant women and children under five, and education and health promotion activities.
Increasing the capacity of primary health care networks to respond to health care service demand by poor and indigenous rural communities. This component will finance activities to increase the capacity of primary health care networks to better respond to needs of the poor in rural areas. The activities are geared toward increasing the capacity of decentralized health regions to improve quality, continuity and coverage of the poor in rural areas.
Strengthening the Ministry of Health's institutional capacity to exercise stewardship over the health sector. This component would support the strengthening the Ministry's capacity for strategic planning, management of information and monitoring results to improve health system performance with an emphasis on fostering health policies for equitable access to health services.

This US$40 million fixed-spread loan is repayable in 20 years and includes a 4.5-year grace period.
________________________
Desde el Banco Mundial:
El Directorio Ejecutivo del Banco Mundial aprobó hoy dos préstamos por un total de US$75 millones para Panamá cuyo objetivo es aumentar el acceso y la calidad de los servicios de educación y salud básicos que reciben los pobres de zonas rurales e indígenas.

"El objetivo central del programa del Gobierno es abordar la pobreza y la desigualdad mediante la mejora del acceso a los programas de salud y educación para los pobres y los grupos subatendidos. Se trata de una inversión muy inteligente y el Banco Mundial se siente muy orgulloso de apoyar esta iniciativa", señaló Laura Frigenti, directora del Banco Mundial para América Central.

El reciente crecimiento económico, que superó el 7,5% promedio al año entre 2004 y 2007, y el aumento del gasto social, sirvió para que Panamá mejore sus indicadores sociales como la supervivencia infantil y la matrícula en la educación en todos los niveles; sin embargo, el acceso a la salud y la educación sigue siendo un desafío entre los pobres y grupos indígenas. Las comunidades rurales e indígenas son las que más sufren la persistencia de la pobreza y la desigualdad. La pobreza afecta a más de 60% de la población de zonas rurales y prácticamente a todas las personas que viven en zonas indígenas, donde la tasa alcanza al 98%. Cabe mencionar que cerca de 10% de los 3,5 millones de habitantes de Panamá pertenecen a grupos indígenas.

El Proyecto de mejoramiento del desempeño y la igualdad en la salud, al cual se destinaron US$40 millones, intenta aumentar el acceso de las comunidades rurales subatendidas a servicios de salud básicos de buena calidad. También busca mejorar el desempeño del sistema de salud apoyando los siguientes componentes:

Aumentar el acceso a servicios de atención de salud primaria de los pobres en zonas rurales con el fin de mejorar la atención de madres y niños. Este componente utiliza un enfoque basado en los resultados para garantizar acceso a servicios de prevención y salud básicos de pobres en comunidades rurales subatendidas. El paquete de servicios que será prestado por redes de proveedores de salud pública incluye vacunas infantiles, prevención y tratamiento de enfermedades infecciosas infantiles más frecuentes, controles maternos antes y después del parto, intervenciones para evitar la desnutrición entre embarazadas y niños menores de cinco años y actividades de educación y promoción de la salud.
Aumentar la capacidad de las redes de atención de salud primaria para responder a la demanda de servicios de atención de salud de comunidades rurales indígenas y pobres. Este componente financiará actividades destinadas a aumentar la capacidad de las redes de atención de salud primaria para responder mejor a las necesidades de los pobres de zonas rurales. Las actividades están dirigidas a aumentar la capacidad de las regiones con servicios de salud descentralizados a fin de mejorar la calidad, la continuidad y la cobertura de los pobres rurales.
Fortalecer la capacidad institucional del Ministerio de Salud para administrar el sector salud. Este componente brinda apoyo al fortalecimiento de la capacidad ministerial para la planificación estratégica, la gestión de la información y el seguimiento de resultados para mejorar el desempeño del sistema de salud. El componente pone especial énfasis en el desarrollo de políticas de salud que procuren acceso igualitario a servicios médicos.

Este préstamo por US$40 millones con margen fijo se reembolsará en 20 años e incluye un período de gracia de cuatro años y medio.
Tags: Banco Mundial, basic health services, children, desnutrición, enfermedades infecciosas, grupos indígenas, Health Ministry, infectious diseases, malnutrition, Ministerio de Salud, mujeres embarazadas, Panama, pobreza, poverty, pregnant women, primary health care, public health, salud primaria, salud pública, saude, vaccination, vacunas, World Bank
Subscribe to My Comments Feed
Leave a Reply