« UNDP Launches Unique Carbon Facility | Home | A Bioenergy Law in Limbo »
By Keith R | June 15, 2007
Topics: Health Issues | No Comments »
Today is the day that the new International Health Regulations (IHR) take effect.
If you are not closely involved with public health, you may not know what the IHR are and their importance. [Even some inexperienced public officials might know what they are, but consider them a "big yawn.'] But if you ever are touched in any way — even as a detained or quaranteed traveler — by a cross-border, trans-national or global health crisis — a breakout or pandemic of infectious disease, contamination in an internationally traded foodstuff, a bioterrorism incident, a health crisis created by a natural disaster such as the Asia's recent tsnumai — you will quickly see these rules in action and understand their importance.
The IHR have been around almost since the World Health Organization (WHO) was created — the WHO was born in 1948, the International Sanitary Regulations (as they were known then) in 1951.
The last major reform (and renaming) was in 1969. The 1969 version focussed primarily on six serious infectious diseases — cholera, plague, yellow fever, smallpox, relapsing fever and typhus — only the first three being subject to automatic notification. The management of breakouts of cholera and Ebola in the 1990s, and SARs a few years ago, convinced international health officials to revise the IHR.
WHO has an excellent FAQ (Frequently Asked Questions) page in English, and PAHO offers a version in Spanish (unfortunately, neither offer a version in Portuguese). If you'd like to read and get to know the IHR directly, they can be downloaded as PDF files (English, Spanish).
El Reglamento Sanitario Internacional (RSI) revisado entrará en vigor hoy, el viernes 15 de junio.
Caso si no trabaje en salud publica, no reconoce ni el RSI ni su importancia. [Aun alguna gente en el sector con menos experiencia quizás lo conocen, pero no entiendan bien su importancia.] Pero si le afecte a Ud. un crisis de salud transfronteriza, transnacional o global — como viajero detenido o puesto en cuarentena — como una pandemia de una enfermedad infecciosa, contaminación de un alimento en comercio internacional, un incidente de bioterrorismo, o crisis de salud iniciado por un desastre natural como el tsunami en Asia — verá en seguida este reglamento en acción i entenderá su importancia.
El RSI tiene casi le misma edad que la Organización Mundial de la Salud (OMS) — nació la OMS en el 1948, el RSI en 1951.
Su ultima reforma (y un cambio de nombre) ocurrió en 1969. La versión de 1969 tenia enfoque en seis enfermedades infecciosas graves: cólera, peste, fiebre amarilla, viruela, fiebre recurrente y tifus — sólo eran de obligada notificación el cólera, la peste y la fiebre amarilla. La gestión de epidemias de cólera la fiebre hemorrágica Ébola en el decenio de 1990, y mas recientemente el SARS, convencieron a los funcionarios internacionales de salud publica revisar el RSI.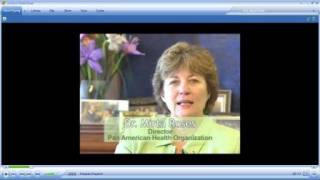 La OMS tiene un FAQ (preguntas más frecuentes) en inglés en sus páginas, y la OPS ofrece uno en español en sus páginas (lamentablemente, no ofrecen ni OMS ni OPS una versión en portugués). Caso que quiera leer y conocer directamente el RSI, se puede descargarlo en formato PDF en inglés o español.
Key Features of the Revised IHR requirements
Notification – Greater openness demanded by a world in which serious disease events are increasingly visible. The Regulations recognize that media and other unofficial reports often preempt official notification of an public health emergency of international concern. To expedite the flow of timely and accurate information, countries are required to notify all events that may constitute a public health emergency of international concern within 24 hours of assessment.
Designation of National IHR Focal Points: world on 24-hour alert. Under the IHR every country is required to designate a National IHR Focal Point, charged with providing to and receiving information from WHO on a 24 hour day basis, seven days a week.
Establishment of core public health capacities to maximize surveillance and response. Under the IHR, each country is committed to develop and maintain core public health capacities for surveillance and response. These capacities also include outbreaks of chemical, radiological and food origin. States are required to establish such core capacities as soon as possible, with a deadline of 5 years after entry into force of the revised IHR.
New recognized rights for international travelers. The IHR for the first time include express requirements that international travelers be treated with respect for their dignity, human rights and fundamental freedoms when health measures are applied. At the same time, they provide for examinations and other health measures as necessary to protect against the international spread of disease.
Cross-sectoral international collaboration key to implementing IHR. WHO alone cannot ensure international public health security. The IHR foster multi-sectoral global partnership to respond collectively in the face of epidemics and other major health emergencies.
Threat-specific international programs to improve international health security. The IHR provide for strengthening existing international disease control programs, addressing infectious diseases, food safety and environmental safety. These programs make a vital contribution to the WHO global alert and response system as they allow development of generic and threat-specific capacities.
Aspectos Claves de los Requisitos Revisados del RSI
Notificación: mayor apertura exigida por un mundo en el que los casos de enfermedades graves son cada vez más visibles

. El Reglamento reconoce que la información divulgada por los medios y otros informes no oficiales suelen preceder a la notificación oficial de una emergencia de salud pública de importancia internacional. Para acelerar el flujo de información oportuna y exacta, se exige a los países que notifiquen todos los eventos que pudieran constituir una emergencia de salud pública de importancia internacional dentro de las 24 horas siguientes a la evaluación.


Designación de Puntos de Contacto Nacionales para el RSI: el mundo en alerta permanente (las 24 horas)

. De conformidad con el RSI, todos los países están en la obligación de designar un Punto de Contacto Nacional para el RSI, encargado de suministrar y recibir información de la OMS, las 24 horas del día, siete días a la semana.

Creación de capacidades básicas de salud pública para maximizar la vigilancia y la respuesta

. De acuerdo con el RSI, cada país está comprometido a desarrollar y mantener capacidades básicas de salud pública para vigilancia y respuesta. Estas capacidades deben incluir lo necesario para hacer frente a brotes de origen químico, radiológico o alimentario. Se exige a los Estados que establezcan esas capacidades básicas tan pronto sea posible, dentro de un plazo de 5 años a partir de la fecha de entrada en vigor del RSI revisado.

Nuevos derechos reconocidos para los viajeros internacionales

. Por primera vez, el RSI incluye requisitos expresos de que los viajeros internacionales sean tratados con respeto por su dignidad, derechos humanos y libertades fundamentales, cuando se apliquen medidas sanitarias. Al mismo tiempo, estipula cuáles deben ser los exámenes y otras medidas sanitarias que sean necesarias como protección contra la propagación internacional de la enfermedad.

La colaboración intersectorial internacional es clave para la aplicación del RSI

. La OMS por sí sola no puede velar por la seguridad de la salud pública mundial. El RSI fomenta las alianzas multisectoriales mundiales para responder colectivamente a una epidemia y a otras emergencias sanitarias graves.

Programas internacionales para amenazas específicas a fin de mejorar la seguridad sanitaria mundial

. El RSI estipula el fortalecimiento de los programas internacionales de control de enfermedades, la atención a las enfermedades infecciosas, la inocuidad de los alimentos y la seguridad del medio ambiente. Estos programas representan una contribución vital al sistema mundial de la OMS de alerta y respuesta ya que permiten el desarrollo de capacidades tanto genéricas como específicas para ciertas amenazas.
From the Pan American Health Organization (PAHO):
International Health Regulations Enter into Force

New commitments and responsibilities for WHO and States to respond to international public health threats

The revised International Health Regulations (IHR) enter into force on Friday, 15 June. The Regulations are an innovative set of rules and procedures agreed by 193 countries which will help to make the world more secure from threats to global health. They were agreed by the World Health Assembly in 2005 and represent a major step forward in international public health security.

The Regulations establish an agreed framework of commitments and responsibilities for States and for WHO to invest in limiting the international spread of epidemics and other public health emergencies while minimizing disruption to travel, trade and economies. Under the revised IHR, States will be required to report all events that could result in public health emergencies of international concern, including those caused by chemical agents, radioactive materials and contaminated food.

In the early 21st century, demographic, economic and environmental pressures have created a unique combination of conditions that allow new and re-emerging infectious diseases to spread as never before. The experience of recent decades shows that no individual country can protect itself from diseases and other public health threats. All countries are vulnerable to the spread of pathogens and their economic, political and social impact.

The emergence of SARS in 2003 demonstrated as no previous disease outbreak ever had how interconnected the world has become and how rapidly a new disease can spread. This shared vulnerability has also created a need for collective defences and for shared responsibility in making these defences work. This is the underlying principle of the International Health Regulations.

"SARS was a wake-up call for all of us. It spread faster than we had predicted and was only contained through intensive cooperation between countries which prevented this new disease from gaining a foothold in the human population," said Dr Margaret Chan, Director-General of the World Health Organization. "Today, the greatest threat to international public health security would be an influenza pandemic. The threat of a pandemic has not receded, but implementation of the IHR will help the world to be better prepared for the possibility of a pandemic."

The Regulations build on the experience of SARS and other efforts by WHO and its partners to respond to and contain disease outbreaks. Recent experience shows that addressing public health threats at their source is the most effective way to reduce their potential to spread internationally scale. The Regulations will help to ensure that outbreaks and other public health emergencies of international concern are detected and investigated more rapidly and that collective international action is taken to support affected states to contain the emergency, save lives and prevent its spread.

WHO has already developed and built an improved system to manage potential public health emergencies. WHO has also built strategic operations centres at its Geneva Headquarters and in Regional Offices around the world, which are available round-the-clock to manage emergencies. WHO has also been working with its partners to strengthen the Global Outbreak Alert and Response Network (GOARN), which brings together experts from around the world to respond to disease outbreaks.

"Implementing the IHR is a collective responsibility and depends on the capacity of all countries to fulfill the new requirements," said Dr David Heymann, WHO Assistant Director-General for Communicable Diseases. "WHO will help countries to strengthen the necessary capacities to fully implement the Regulations. This is our responsibility and we expect that the entire international community is committed to the same goal of improving international public health security."

WHO exercise to test global system

On Friday, WHO will hold the first exercise to test its preparedness under the terms of the revised International Health Regulations. The exercise will test new procedures for receiving, analyzing and responding to information about potential public health emergencies. It will also test policy direction and coordination, information management and risk assessment capacity and communications between the Regional and Country Offices and Headquarters of WHO.

The exercise is the first of a series meant to test the mechanisms in place in and between Member States and at different levels of WHO.
Desde la Organización Panamericana de Salud (OPS):
Reglamento Sanitario Internacional entra en vigor

Nuevos compromisos y responsabilidades de la OMS y los Estados para responder a las amenazas a la salud pública mundial

El Reglamento Sanitario Internacional (RSI) revisado entrará en vigor el viernes 15 de junio. El Reglamento consiste en un conjunto innovador de normas y procedimientos acordados por 193 países para contribuir a que el mundo sea más seguro ante las amenazas a la salud mundial. El Reglamento fue aprobado por la Asamblea Mundial de la Salud en 2005 y representa un gran paso hacia la seguridad de la salud pública mundial.

El Reglamento establece un marco aprobado de compromisos y responsabilidades para que los Estados Miembros y la OMS asignen recursos destinados a limitar la propagación internacional de epidemias y otras emergencias de salud pública, a la vez que se minimizan las interferencias a los viajes, el comercio y las economías. De conformidad con el RSI revisado, se exigirá a los Estados que notifiquen todos los sucesos que pudieran ocasionar emergencias de salud pública de importancia, entre ellas las emergencias resultantes de agentes químicos, material radionuclear y alimentos contaminados.

A comienzos del siglo XXI, las presiones demográficas, económicas y ambientales han creado una combinación singular de condiciones que permiten que las enfermedades infecciosas nuevas y reemergentes se propaguen como nunca antes. La experiencia de las últimas décadas muestra que ningún país individual está a salvo de las enfermedades y otras amenazas a la salud pública. Todos los países son vulnerables a la propagación de microorganismos patógenos y a su impacto económico, político y social.

El surgimiento del SARS en 2003 demostró, como hasta entonces no lo había hecho ningún brote de enfermedad, hasta que punto está interconectado el mundo y cuán rápido puede propagarse una nueva enfermedad. Esta vulnerabilidad compartida también ha creado la necesidad de contar con defensas colectivas y de compartir la responsabilidad para que estas defensas funcionen. Este es el principio subyacente en el Reglamento Sanitario Internacional.

"El SARS fue una llamada de alerta para todos nosotros. Se propagó más rápido de lo que habíamos previsto y sólo pudo controlarse mediante una gran cooperación entre los países, lo que evitó que esta nueva enfermedad causara estragos en la población humana", dijo la Dra. Margaret Chan, Directora General de la Organización Mundial de la Salud. "Hoy en día, la mayor amenaza a la seguridad de la salud pública mundial sería una pandemia de gripe. La amenaza de una pandemia no ha cesado, pero la aplicación del RSI ayudará a que el mundo esté mejor preparado ante la posibilidad de una pandemia".

El Reglamento se fundamenta en la experiencia lograda con el SARS y otras iniciativas de la OMS y sus colaboradores para responder a los brotes de enfermedades y controlarlos. La experiencia reciente muestra que el abordaje de las amenazas a la salud pública en su origen es la forma más eficaz de reducir su potencial de propagarse a escala internacional. El Reglamento ayudará a asegurar que los brotes y otras emergencias de salud pública de importancia internacional, sean detectados e investigados más rápidamente y que se tomen medidas internacionales colectivas de apoyo a los Estados afectados para controlar la emergencia, salvar vidas y evitar su propagación.

La OMS ya ha desarrollado y construido un sistema mejorado con la finalidad de manejar posibles emergencias de salud pública. Además, la OMS ha creado centros de operaciones estratégicas en su sede de Ginebra y en las Oficinas Regionales en todo el mundo; esos centros funcionan las 24 horas del día para atender las emergencias. La OMS también ha venido trabajando con sus socios con miras a fortalecer la Red Mundial de Alerta y Respuesta ante Brotes (GOARN, por sus siglas en inglés), que agrupa a expertos de todo el mundo para responder a los brotes de enfermedades.

"La puesta en práctica del RSI es una responsabilidad colectiva y depende de la capacidad de todos los países para satisfacer los nuevos requisitos", dijo el Dr. David Heymann, Subdirector General de Enfermedades Transmisibles. "La OMS ayudará a los países a fortalecer las capacidades necesarias para aplicar cabalmente el Reglamento. Ésta es nuestra responsabilidad y esperamos que toda la comunidad internacional esté comprometida con la misma meta de mejorar la seguridad de la salud pública mundial".

Ejercicio de la OMS para someter a prueba el sistema mundial

El viernes, la OMS realizará el primer ejercicio para someter a prueba sus preparativos de conformidad con los términos revisados del Reglamento Sanitario Internacional. Durante el ejercicio, se probarán los nuevos procedimientos para recibir, analizar y responder a la información acerca de posibles emergencias de salud pública. También servirá para probar la orientación y la coordinación de las políticas, la gestión de la información, la capacidad de evaluación del riesgo así como las comunicaciones entre las oficinas regionales, de los países y la sede de la OMS.

El ejercicio es el primero de una serie destinada a someter a prueba los mecanismos que están funcionando en los Estados Miembros, entre ellos y a diferentes niveles de la OMS.
Tags: chemical agents, cholera, cólera, contaminated food, crisis de salud, Ebola, enfermedades infecciosas, environmental safety, epidemics, fiebre amarilla, fiebre recurrente, food security, GOARN, IHR, infectious diseases, influenza, international travelers, Margaret Chan, medidas sanitarias, OMS, pandemia, peste, plague, public health, radioactive materials, relapsing fever, salud pública, SARS, saude, smallpox, typhus, viajeros internacionales, viruela, WHO, yellow fever
Subscribe to My Comments Feed
Leave a Reply