« The Largest Solar Water Heater Made With PET Bottles? | Home | Brazil: Government & Industry Discuss Changes in Processed Foods »
By Keith R | August 11, 2008
Topics: Advertising/Promotion, Food/Beverage Issues, Health Issues | 3 Comments »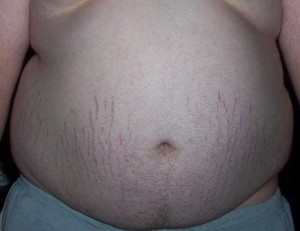 By all accounts, Argentina's Senate will pass an "obesity law" this coming week. If President Cristina Fernandez signs it, Argentina will become the first Latin American or Caribbean (LAC) country to adopt a national law or regulation directly addressing the issue. [Some Brazilian states have laws on aspects of the issue, and several nations currently have bills pending on the subject.]
Will the new Argentine law deserve brickbats or bouquets, or both?
Some Context
Most LAC nations did not give the issue the attention it deserves until recently. Their public health priorities were focused elsewhere, such as communicable diseases. But as such projects as the Interheart study and the World Bank's report on chronic non-communicable chronic diseases (NCDs) have made all too clear, LAC nations can no longer afford to ignore the growing toll cardiovascular disease and diabetes are taking on their populations.
This realization led directly to the Pan American Health Organization's (PAHO) adoption of a campaign against trans-fats and emphasis on NCDs in the Health Agenda for the Americas. In Argentina, it also prompted the adoption of an official program to promote a healthier lifestyle.
The Bill: From Simple to Complex
The bill now approaching approval originated in the Senate as a simple, short proposal that would require public health services and private prepaid medical services to cover medical care for obesity as an illness for both treatment and prevention programs.
By the time it was passed by the Senate in November 2007, it had become far, far more. For one, it was changed from just an obesity bill to one addressing all "eating disorders," including obesity, bulimia and anorexia nervosa. These latter two were added because recent studies suggest that Argentina may be the nation with second highest rates for them in the world. The original Senate amendments also expanded the requirement that all public health services and prepaid medical services cover treatment for all such disorders as well, and detailed what type of treatments must be covered (nutritional, psychological, surgical, pharmacological).
Also added were several new advertising, labeling and promotion provisions for foods and beverages, including:
the Health Ministry would take measures to ensure that advertisers and clothing designers do not utilize "extreme thinness" as a symbol of health and beauty;
"low nutrition" foods could not be sold, publicized and/or promoted by having them accompanied by toys, prizes, collectible items attractive to kids;
foods high in caloric content, fat and sugar but low in essential nutrients could not be featured in advertising and promotion directed at kids under 12 years of age, no matter which medium utilized;
the Health Ministry would require all advertisers of food products to prove technically the claims they make regarding the quality, origin, purity, nutritive properties and benefits of their advertising products;
ads in mass media for products to reduce weight or for low-calorie foods would have to be directed exclusively to consumers 21 years or older and be advocated by older persons;
all foods containing trans-fat must bear a visible warning saying "the consumption of trans fat is prejudicial to your health".
The revised bill passed by the Senate also would
require the Health Ministry, working with the Social Development Ministry, to set national standards for school lunch programs and national food plans that ensure better nutrition, with an emphasis on "correcting deficiencies or excess of nutrients";
set up a special educational program about nutrition, obesity and eating disorders;
require epidemiological tracking of the issue by the Health Ministry;
prohibit providers of goods and services from discriminating against obese persons.
When the bill was considered and passed in June in the lower house, the Chamber of Deputies, several key changes were made. Perhaps most important of these — for the food and beverage industry at least — was the striking of all bill references to "sugar." This effort was spearheaded by the delegation from Jujuy Province, which has two sugar mills and rallied to "reject the demonization of sugar."
Two other key changes:
the definition of "eating disorders" was rewritten to eliminate explicit references to bulimia and anorexia, add such a reference to overweight, but allow for implementing regulations to define the term further;
the prohibitions on advertising "low nutrition" foods to kids under 12 and the use of promotional accompaniments (toys, prizes, etc.) were dropped and replaced a requirement that all high-calorie but low-nutrient foods to feature in their advertising and promotion the warning: "Excessive consumption is prejudicial to your health."
Indications are that the Senate will accept the amendments on "excessive consumption" warnings and striking out sugar references, but reject the change in defining "eating disorders."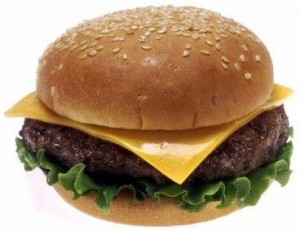 An Insight into the Stakes
Lest you think all this concern in Argentina is misplaced, permit me to tell you about a survey of Argentine school children released just last month by the Cardiovascular Prevention Program of the Austral University Hospital.
The recent World Health Organization (WHO) health statistics revealed that Argentina has the second highest percentage in LAC of overweight children under age 5 at 9.9% (Peru was #1 at 11.1%). Various Argentine studies of minors (under 18) suggest that 26-30% are either overweight or obese. The Austral Hospital survey was undertaken to identify habits and trends contributing to overweight and obesity among Argentine children.
The survey involved 6,313 students in 26 public and private schools in in Buenos Aires Province between the ages of 6 and 18.
One of its key findings: the children tended to eat lots of food high in fat, salt and sugar, and far too little of fruits and vegetables — or as the lead researcher put it in local news interviews, a "junk food" diet. 78.6% of the students had hamburgers or hot dogs for lunch 4-7 times each week. 31% said that they have beef for dinner most nights. 58.9% ate pasta for dinner 4-7 times a week. But only 13.8% had fruits and vegetables for lunch 6-7 times a week; more had (14.3%) no fruits for lunch ever . 42.2% of the kids had non-diet soft drinks with their lunch, 40.9% with their dinner.
Another contributing factor identified: a sedentary lifestyle. 18% of the students surveyed did no physical activity outside of school. 96% watch at least four hours of television daily. 51% use a computer or video games at least two hours every day.

Loading ...
Tags: ads, advertising, alimentos, alumnos, anorexia nervosa, anuncios publicitarios, Argentina, bebidas, bulimia, cardiovascular disease, comida chatarra, diabetes, eating disorders, enfermedades cardiovasculares, food, food claims, fruit, frutas, gaseosas, grasas trans, hamburgers, hamburguesas, Hospital Universitario Austral, hot dogs, juguetes, junk food, labeling, mass media, non-alcoholic carbonated beverages, non-communicable diseases, obesidad, obesity, overweight, public health, publicidad, publicity, pupils, refrescos, refrigerantes, sal, salchicas, salt, salud pública, saude, sedentarism, sedentarismo, soft drinks, students, television, trans-fat, vegetables, verduras
3 Responses to "Argentina Lurches Toward an Obesity Law…"
Pages tagged "argentina" Says:
August 13th, 2008 at 1:48

[…] bookmarks tagged argentina Argentina Lurches Toward an Obesity Law… saved by 3 others spitfireskater4988 bookmarked on 08/13/08 | […]

Life in God's Pacific Northwest… Says:
January 12th, 2009 at 1:27

[…] that and later ran it through Google, which suggests that isn't necessarily the case, e.g. Argentina may have a high rate of bulemia and anorexia.  Nelson observed that when you work in this country on an […]

Toni Says:
February 7th, 2011 at 16:18

Good to be the first to adopt such a law.
Leave a Reply