« Making Post-Consumer Recovery of Pesticide Packaging Work | Home | Youth Smoking in Mexico / Tabaquismo y los jovenes en México »
By Keith R | May 29, 2007
Topics: Advertising/Promotion, Food/Beverage Issues, Health Issues | No Comments »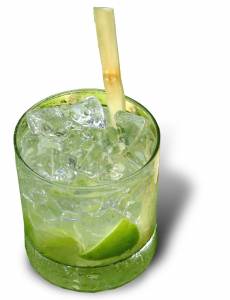 Synopsis in English: Last week Brazilian authorities published in the official gazette the presidential decree setting out the new National Policy on Alcohol. The policy tackles not only alcohol dependency, but also social problems associated with alcohol consumption such as traffic accidents (drinking and driving) and violence. It was created by an inter-Ministerial group containing representatives of the National Antidrugs Council and the Ministeries of Health, Justice, Education and Cities [Temas note: interesting that the Ministries of Industry, Culture, Sports and Labor were not on the panel, given the ambit of the policy]
Although the panel was created as far back as 2003, its work gained new urgency when a 2005 national survey found that 75% of Brazilians between the ages of 12 and 65 had consumed an alcoholic beverage at least once, 12.3% were dependent on alcohol, and that alcohol consumption is rising among Brazilians. Another impetus: 2006 survey of four major cities found that 61% of traffic accidents involved someone (either driver or pedestrian) who had consumed alcohol. And a third: between 2002 and June 2006 Brazil's government health system, the Single Health System (SUS), spent around R$37 million on treating alcohol and drug dependency out of the hospital context (i.e., in specialized clinics and centers).
For the purposes of the Policy, an "alcoholic beverage" is any beverage with more than 0.5% alcohol by volume — meaning that it will not just cover cachaça and hard liquor, but also champagne, beer, wine, some ciders and "Coolers," "ices" and many other flavored beverages sold with alcoholic content. The Policy calls for (1) the adoption, monitoring and enforcement of new regulations on advertising and promotion of alcoholic beverages, with a particular view to protecting "vulnerable" population segments such as youth; (2) greater restrictions (in both spatial and temporal terms) on points of sale and consumption, bearing in mind places and contexts most likely to experience violence and social harms; (3) tougher rules and enforcement thereof regarding drinking and driving (including banning the sale of alcoholic drinks along federal highways); (4) persuading supermarkets and other retailers to restrict alcohol sales to specific and isolated parts of their establishment; (5) more initiatives to discourage alcoholic beverage consumption in work environments; (6) new education, communication and information campaigns about the adverse impacts of alcohol use.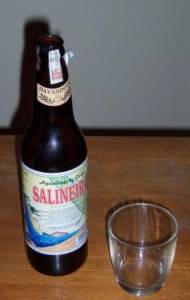 Desde o Ministerio de Saude:
Governo lança Política Nacional sobre Bebidas Alcoólicas

O Governo Federal lançou, nesta quarta-feira (23), a Política Nacional sobre o Álcool. O objetivo da política é enfrentar problemas como dependência e doenças físicas relacionadas ao consumo indevido de álcool. Outra área de atuação da política é a associação entre uso de álcool e acidentes de trânsito e violência. A política foi formulada pelo Grupo Técnico Interministerial composto pelo Ministério da Saúde, Conselho Nacional Antidrogas, Ministério da Justiça, Ministério da Educação e Ministério das Cidades.

De acordo com o II Levantamento Domiciliar sobre o Uso de Drogas Psicotrópicas no Brasil de 2005, realizado pelo CEBRID/UNIFESP, 12,3% das pessoas com idades entre 12 e 65 anos apresentam risco para a dependência do álcool e cerca de 75% já beberam alguma vez na vida. Os dados também indicam o consumo de álcool em faixas etárias cada vez mais precoces.

Além disso, grande parte dos acidentes de trânsito com vítimas está associado ao uso de bebidas alcoólicas pelo condutor do veículo ou pelo pedestre vítima de atropelamento. Uma pesquisa do ano passado, realizada pela Associação Brasileira de Medicina do Trafego (ABRAMET) em quatro grandes capitais brasileiras (Curitiba, Brasília, Salvador e Recife) aponta que 61% dos acidentados haviam ingerido bebida alcoólica antes do acidente. A pesquisa também revelou que o jovem é sempre a maior vítima.

Os gastos públicos do Sistema Único de Saúde (SUS), com tratamento de dependentes de álcool e outras drogas em unidades extra-hospitalares, como os Centros de Atenção Psicossocial – Álcool e Drogas (CAPS-ad), somaram, entre 2002 e junho de 2006, R$ 36.887.442,95. Além disso, outros R$ 4.317.251,59 foram gastos em procedimentos hospitalares de internações relacionadas ao uso de álcool e outras drogas no mesmo período. Vale salientar que esses valores incluem apenas os custos com o tratamento hospitalar e extra-hospitalar para o uso ou dependência de álcool e outras drogas, estando excluídas, portanto, as doenças e agravos à saúde decorrentes do consumo e dependência destas substâncias. Estudos internacionais estimam em 6% do PIB os custos sociais, diretos e indiretos, do uso nocivo de bebidas alcoólicas.

Conceito de Bebida Alcoólica

Para os efeitos da Política, é considerada bebida alcoólica aquela que contiver 0,5 grau Gay-Lussac ou mais de concentração, incluindo assim bebidas destiladas, fermentadas e outras preparações, como a mistura de refrigerantes e destilados que contenham teor alcoólico igual ou acima de 0,5 grau Gay-Lussac. Há um conceito errôneo que considera bebidas alcoólicas apenas aquelas com teor acima de 13º, deixando de fora, por exemplo, cervejas, "ices", "coolers", vinho e champanhe.

Medidas

A Política Nacional sobre o Álcool traz um conjunto de medidas para reduzir e prevenir os danos à saúde e à vida, bem como às situações de violência associadas ao uso prejudicial de bebidas alcoólicas na população brasileira. As ações são de natureza interministerial, e incluem:

incentivar a regulamentação, o monitoramento e a fiscalização da propaganda e publicidade de bebidas alcoólicas, de modo a proteger segmentos populacionais vulneráveis ao consumo de álcool, como os jovens.
estimular e fomentar ações que restrinjam os pontos de venda e consumo de bebidas alcoólicas, observando os contextos de maior vulnerabilidade às situações de violência e danos sociais;
fortalecer a fiscalização das medidas previstas em lei que visam coibir a associação entre o consumo de álcool e o ato de dirigir;
ampliar e fortalecer as redes locais de atenção integral às pessoas que apresentam problemas decorrentes do consumo de bebidas alcoólicas, no âmbito do Sistema Único de Saúde (SUS);
promover ações de comunicação, educação e informação relativas às conseqüências do uso do álcool;
incentivar a venda de bebidas alcoólicas em locais específicos e isolados das distribuidoras, supermercados e atacadistas;
privilegiar as iniciativas de prevenção ao uso prejudicial de bebidas alcoólicas nos ambientes de trabalho;
fomentar o desenvolvimento de tecnologia e pesquisa científicas relacionadas aos danos sociais e à saúde decorrentes do consumo de álcool e a interação das instituições de ensino e pesquisa com serviços sociais, de saúde, e de segurança pública.
Tags: ABRAMET, advertising, alcohol consumption, alcohol dependency, alcoholic beverages, bebidas alcoólicas, bebidas ice, beer, Brasil, Brasilia, Brazil, cachaça, CEBRID, cerveja, cerveza, champagne, champanhe, ciders, consumo de álcool, coolers, Curitiba, dependência de álcool, destilados, distillates, distribuidoras, drunk driving, hard liquor, ice drinks, promotion, propaganda comercial, public health, publicidade, Recife, refrescos, refrigerantes, salud pública, Salvador, saude, soft drinks, spirits, supermarkets, supermercados, SUS, traffic accidents, UNIFESP, vinho, vino, wine
Subscribe to My Comments Feed
Leave a Reply