« Rio Adopts Environmental Registry and Inspection Tax | Home | A Solar Atlas for Alagoas »
By Keith R | April 20, 2009
Topics: Cleaning Products, Cosmetics/Personal Care Products, Health Issues, Pharmaceutical Issues | No Comments »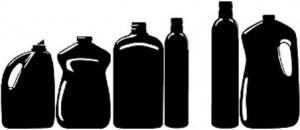 Synopsis in English: The Andean Community (CAN) is putting the finishing touches on the new Community norm to harmonize member states' (Bolivia, Colombia, Ecuador, Peru) sanitary control regimes regarding household and personal hygiene products, such as soaps, detergents, fabric softeners, surface cleansers, stain removers, bleaches, air fresheners, sanitary towels, disposable diapers, tampons, towelettes, etc.
To refresh memories, the mandatory Decision will contain (1) provisions for control and health monitoring of such products; (2) safety measures to prevent harm to human health; (3) penalties if such provisions are violated; (4) a simplified procedure for obtaining marketing authorization for hygiene and cleaning products, the Obligatory Sanitary Notification (Notificación Sanitaria Obligatoria – NSO), which allows a product that gains marketing authorization in one member state to be authorized for marketing in the others as well (CAN has a similar system already in place for cosmetics).
At a recent meeting with representatives of the private sector, sanitary authorities from the CAN member states charged the CAN Secretariat with coordinating with national authorities their required notification of technical measures that may affect trade to the World Trade Organization (WTO), which once made, will allow the CAN's top decision-making body, the Commission, to finalize the Decision.  They also (1) agreed with a Colombian proposal to enable the use of digital signatures in issuing the NSOs; (2) agreed on a common coding system for NSOs, which will later enable the establishment of an Andean NSO Registry System; (3) agreed on a common format for NSO requests for comestic products.
The CAN sanitary authorities also agreed that they need to address at the CAN level the issue of counterfeit pharmaceuticals, and they established a working group on the subject.
____________________
Desde la Comunidad Andina (CAN):
CAN: Culmina armonización de requisitos para establecimientos
dedicados a fabricación y comercio de productos de higiene

Las autoridades sanitarias de los países de la Comunidad Andina y representantes del sector privado culminaron el proceso de armonización de los requisitos de funcionamiento de establecimientos dedicados a la fabricación y comercialización de productos de higiene doméstica y absorbentes de higiene personal.

En el marco de la III Reunión de Expertos Gubernamentales en Armonización de Legislaciones Sanitarias, celebrada en Lima del 13 al 15 de abril, encargaron a la Secretaria General coordinar con los Órganos de Enlace las notificaciones ante la Organización Mundial del Comercio (OMC), a fin de posteriormente presentar a la Comisión de la Comunidad Andina la Propuesta de Decisión aprobando el correspondiente reglamento técnico andino.

En el marco de la misma reunión, el representante de Colombia propuso iniciar las acciones necesarias para aplicar el sistema de Firma Digital en la emisión de Notificaciones Sanitarias Obligatorias (NSO). Los representantes de los Países Miembros apoyaron la iniciativa y coincidieron en señalar la necesidad de trabajar en la armonización del marco legal y el soporte informático correspondiente.

De otro lado, las Autoridades Sanitarias de los Países Miembros acordaron adoptar un sistema único de codificación de las NSO, lo cual facilitará la posterior implantación del Sistema Andino de Registro de las NSO. También avanzaron en la armonización de los formatos de solicitud de las NSO y del formato de respuesta de otorgamiento del código de la NSO para los productos cosméticos.

Por último, coincidieron en destacar la importancia de abordar a nivel andino el tema de la falsificación de productos farmacéuticos y afines, por lo que acordaron realizar las coordinaciones con las autoridades nacionales competentes para la conformación de un Grupo de Trabajo que se encargue de abordar estos temas.
Tags: absorbentes de higiene personal, Andean Community, Bolivia, CAN, Colombia, Comunidad Andina, cosméticos, cosmetics, counterfeit medicines, digital signature, Ecuador, firma digital, NSO, OMC, Peru, productos de higiene doméstica, productos farmacéuticos, reglamento técnico andino, technical standards, WTO
Subscribe to My Comments Feed
Leave a Reply