« What the Other Guy Blogs About: Pathway to a Low Carbon Economy | Home | Now Renewables Have Their Own International Agency »
By Keith R | January 31, 2009
Topics: Health Issues, Pharmaceutical Issues, Sanitation, Waste & Recycling | No Comments »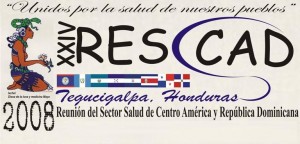 It doesn't get much attention outside this corner of Latin America and the Caribbean (LAC), but the annual Meeting of the Health Sector of Central America and the Dominican Republic (Reunión del Sector Salud de Centro América y República Dominicana – RESSCAD) is quietly doing important work to change health policy among its seven member states (Belize, Costa Rica, Dominican Republic, El Salvador, Guatemala, Honduras, Nicaragua, Panama).  RESSCAD just concluded its 24th session in Tegucigalpa, Honduras.
The basic idea behind RESSCAD (whether its participants admit it or not) is that it is difficult for small countries such as its member states to work alone on improving health and nutrition, and individually their concerns tend to get lost among, or overshadowed by, the bigger nations in multilateral health forums such as the Pan American Health Organization (PAHO) and World Health Organization (WHO), but when working together they can get more done and receive more attention from aid donors and international organizations.
RESSCAD has been around under various names and compositions since 1956, but its work has noticeably picked up and deepened since 1998, when the Dominican Republic joined and the social security, water and sanitation sector authorities were brought fully into the fold.  RESSCAD meetings usually involve not only representatives of health authorities and these sectors, but also representatives from PAHO and the Nutrition Institute for Central America and Panama (Instituto de Nutrición de Centro América y Panamá – INCAP).
As detailed below, this latest meeting discussed common steps the member states could take regarding pharmaceuticals, chronic non-communicable diseases (cardiovascular disease, arterial hypertension, cancer, diabetes and chronic obstructive pulmonary disease), tobacco and alcohol consumption, sanitation, management of solid wastes, and cancer prevention.  The meeting also discussed subregional implementation of WHO's updated international health regulations.
Chronic Non-Communicable Diseases
RESSCAD heard presentations on PAHO's work to implement the regional strategy on chronic non-communicable diseases, Guatemala's efforts to implement the regional strategy, and Mexico's national program.  RESSCAD decided to
establish a sub-regional commission on chronic diseases with representatives of the health sector from each member country plus an INCAP representative, which will develop a sub-regional analysis of the situation and opportunities for joint actions regarding surveillance, training, protocols and norms on attention and mobilization of resources.
establish or strengthen national programs for the prevention and integrated control of chronic non-transmissible diseases that includes:

creation/strengthening of a national inter-sectoral commission;
elaboration of a plan with goals and budget;
strengthening of surveillance processes;
elaboration of public policies that help the adoption of the Framework Convention on Tobacco Control (FCTC), the excessive consumption of alcohol, healthy eating, and promotion of physical activity;
improvement of access to medical attention for cardiovascular disease, arterial hypertension, cancer, diabetes and chronic obstructive pulmonary disease.

solicit technical assistance from PAHO and INCAP.
Sanitation and Solid Wastes
RESSCAD heard a presentation on the current status of access to potable water and sanitation in Central America and the Dominican Republic, and a presentation by the Forum on Potable Water and Sanitation of Central America and the Dominican Republic (FOCARD-APS) on an outline of the proposal for a Regional Sanitation Strategy.  FOCARD-APS proposed, and RESSCAD approved, a work plan with the following elements:
Further development of the regional sanitation strategy;
Promotion of handwashing practice and access to safe water;
Improvement in water and sanitation sector information systems;
Harmonization of concepts and definitions related to key sector indicators;
Training on efficient management of water and sanitation services.
RESSCAD further decided to
ask the Council of Central American Health Ministers (Consejo de Ministros de Salud de CentroAmérica – COMISCA) to support passing up the Strategy for endorsement by a Presidential Summit;
work toward making joint work on household, industrial and hospital solid wastes a sub-regional priority.
RESSCAD considered and approved the Sub-regional Plan on Cancer Prevention in Central America and the Dominican Republic.  Among other things, the Plan calls for:
elaboration and implementation of national cancer control plans
ratification by all member states of the FCTC
create a Central American School for cancer diagnostic technologies
definition of a basic list of cancer medicines as a basis of joint acquisitions

RESSCAD created a sub-regional technical commission on cancer to
promote implementation of the Plan;
strengthen national information systems on cancer;
define needs regarding inputs, necessary technology and management, and the financing required, from national and international aid sources in order to make the Plan fully functional.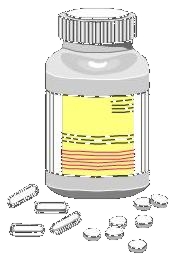 Pharmaceuticals
RESSCAD examined a report on the status of the work program of the Subregional Technical Committee on Pharmaceuticals (CTSM), as well as the proposed terms of reference and procedures for joint negotiations with pharmaceutical companies on discount prices for medicines.  Among other things, the CTSM's work program foresees for 2009
the establishment of a subregional laboratory for the quality control of medicines;
harmonization of national legislation on drug quality control;
the creation of a subregional program on the rational use of medicines;and
the creation by at least four member states of a national entity to oversee clinical research done in their country.
Costa Rica, El Salvador and Guatemala reported that they have taken steps to adopt the Medicines Policy of Central America and the Dominican Republic, while Panama reported that it has incorporated the subregional Policy's elements into their own draft national pharmaceutical policy.
In the end RESSCAD
recognized Guatemala's reservation about participating in the joint negotiations for medicines purchases;
approved the basis that will guide joint negotiations from the harmonized subregional list;
approved the sub-regional pharmacovigilance program.
Tags: agua potable, alcoholic beverages, América Central, bebidas alcohólicas, Belize, cancer, cardiovascular disease, Central America, Centroamérica, chronic obstructive pulmonary diseases, clinical research, COMISCA, consumo de tabaco, Costa Rica, desechos, diabetes, Dominican Republic, drug quality, El Salvador, fármacos, farmacovigilancia, FCTC, FOCARD-APS, Guatemala, Honduras, hypertension, INCAP, medicamentos, medicines, Mexico, Nicaragua, OMS, OPS, PAHO, Panama, pharmaceuticals, pharmacovigilance, potable water, public health, rational use of medicines, República Dominicana, residuos, RESSCAD, salud pública, saneamiento, Sanitation, Tobacco Control, uso racional de medicamentos, waste, WHO
Subscribe to My Comments Feed
Leave a Reply