« Certifying Efficient Public Lighting | Home | Biofuel in Barbados? »
By Keith R | August 19, 2007
Topics: Advertising/Promotion, Eye on Ads, Food/Beverage Issues, Health Issues | No Comments »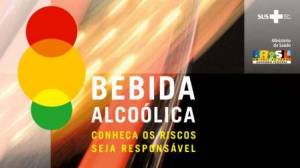 About a week ago in Rio de Janeiro the Health Ministry announced, under the banner phrase "Alcoholic Beverages – Know the Risks, Be Responsible", the launch of its first wave of television public service messages in its new battle against alcohol.
You can view first three below. Don't worry about the language — most of it is visual, and the few words of Portuguese actually spoken are easy enough to guess because of context.
Tell me what you think — too heavy-handed? Too light a touch? Effective (or not)? Is one more effective than the others in delivering its message? For those of you familiar with the Brazilian cultural context of marketing/advertising (hey Katia, I'm looking at you!
), does it strike the right tone, hit the right cultural hot buttons?
"What the Advertising Doesn't Tell You"
"Transport – Alcohol is not just Fun"
"Kids – Drinks are not a Toy"
Tags: advertising, alcohol consumption, alcoholic beverages, bebidas alcoólicas, Brasil, Brazil, Health Ministry
Subscribe to My Comments Feed
Leave a Reply