« Santiago Sets 25% Recycling Target | Home | Brazil Sets New Records for Ethanol and Biodiesel »
By Keith R | January 21, 2009
Topics: Health Issues, Pharmaceutical Issues | No Comments »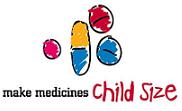 From the World Health Organization (WHO):
WHO receives funds for children's medicines research with UNICEF

US$ 9.7 million grant from Gates Foundation to help crucial research on children's medicines

WHO has received US$ 9.7 million in grant from the Bill & Melinda Gates Foundation to work with UNICEF to conduct crucial research in children's medicines, with the aim of increasing the number of child-size medicines designed and formulated specifically for children.

Currently, many medicines are only designed for adults. More than 50% of medicines prescribed for children have either not been developed specifically for children or have not been proven to be effective and safe for their use. Therefore, many children lack access to essential treatment because no suitable pediatric dosage or formulation of the necessary medicine exists, or those that do exist are not available or are too expensive.

"We must take the guess work out of medicines for children," said Carissa Etienne, Assistant Director-General, WHO. "Children are suffering and dying from diseases we can treat, and yet we lack the critical evidence needed to deliver appropriate, effective, affordable medicines that might save them."

As an unsafe alternative to missing pediatric medicines, health-care workers and parents often use fractions of adult dosage forms or prepare makeshift prescriptions of medicines by crushing tablets or dissolving portions of capsules in water. Other challenges include the need for more clinical trials and research to be carried out on pediatric medicines.

"Some progress has been made on children's medicines but too many medicines are still given to children that have never been properly tested for them," said Dr Hans Hogerzeil, Director of Essential Medicines and Pharmaceutical Policies, WHO. "This work is an excellent example of coordination of United Nations agencies and key experts in the world to address this urgent problem."

The grant provides support for essential research to:

determine the optimum dosage forms for paediatric medicines (e.g. small tablets, dispersible tablets, powders);
develop dosing guides (e.g. a review of existing priority medicines and the identification of the appropriate doses for new medicines for children);
develop guidelines for testing, treatment and use of medicines in children, including guidelines on conducting clinical trials in children.

Globally, 1000 children under the age of five die every hour. Diarrhoeal diseases account for 17% of these deaths. The optimal treatment for diarrhoea is zinc with oral rehydration salts. Yet, in a recent study of health facilities zinc was the least available of all paediatric medicines. And when zinc is available, it is not licensed as a treatment to reduce diarrhoea — leaving pharmacists to concoct doses — and it is both unpleasant tasting and difficult to administer. To reduce child mortality in this area, easy-to-use, palatable and appropriate dosages are needed.

"The Bill & Melinda Gates Foundation grant will contribute to accelerating work on investigating, clarifying and communicating to partners, including industry, what the needs of children are in terms of medicines and dosages to more effectively fight child morbidity and mortality," Hanne Bak Pedersen, Deputy-Director of UNICEF's Supply Division, said. "UNICEF is very pleased to be working with WHO on this project and appreciates the support from the Gates Foundation."

Another major cause of under-five mortality is pneumonia, leading to 17% of deaths each year. Effective treatment of pneumonia requires 50mg of amoxicillin per kilogram of child's weight per day for three to five days. An easy-to-use package of oral amoxicillin providing the appropriate dose would ensure the right course of medicine is taken, and thus help reduce child mortality.

"Improving essential medicines for children is a critical global health issue," added Jaime Sepulveda, Director of Integrated Health Solutions Development, Bill & Melinda Gates Foundation. "This programme will help provide effective health interventions to children and improve child survival, particularly in the world's poorest countries."

This work follows the WHO-led "make medicines child size" initiative launched in December 2007, which focuses on improving access to better medicines for children. The topic of children's medicines is being discussed at the current 124th WHO Executive Board session in Geneva, Switzerland.
___________________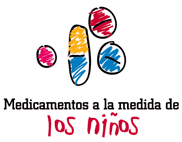 Desde la Organización Mundial de la Salud (OMS):
La OMS y el UNICEF hacen frente a la carencia de medicamentos a la medida de los niños

La Organización Mundial de la Salud (OMS) ha recibido de la Fundación Bill y Melinda Gates una subvención de US$ 9,7 millones para colaborar con el UNICEF en la realización de investigaciones fundamentales sobre los medicamentos de uso pediátrico destinadas a incrementar el número de medicamentos a la medida de los niños, es decir, diseñados y formulados específicamente para ellos.

En la actualidad muchos medicamentos sólo están diseñados para los adultos. Más del 50% de los medicamentos prescritos a los niños no han sido desarrollados específicamente para ellos o no se ha demostrado que sean eficaces y seguros en la población pediátrica. Por consiguiente, muchos niños carecen de acceso a tratamientos esenciales porque no hay dosis o formulaciones aptas para ellos, o porque las existentes no están disponibles o son demasiado caras.

«El tratamiento farmacológico de los niños tiene que verse libre de conjeturas», ha dicho Carissa Etienne, Subdirectora General de la OMS. «Hay niños que sufren y mueren por enfermedades que podemos tratar, pero carecemos de las pruebas imprescindibles para ofrecerles los medicamentos apropiados, eficaces y asequibles que pueden salvarles la vida. »

Como alternativa no segura a los medicamentos pediátricos inexistentes, los profesionales sanitarios y los padres utilizan a menudo fracciones de las dosis farmacéuticas para adultos o improvisan tratamientos triturando comprimidos o disolviendo en agua parte del contenido de las cápsulas. También son necesarias más investigaciones y estudios clínicos sobre los medicamentos de uso pediátrico.

«Se han hecho algunos progresos con respecto a los medicamentos de uso pediátrico, pero a los niños se les siguen administrando medicamentos que nunca han sido probados adecuadamente en esta población», ha dicho el Dr. Hans Hogerzeil, Director del Departamento de Medicamentos Esenciales y Políticas Farmacéuticas de la OMS. «Estamos ante un excelente ejemplo de coordinación entre organismos de las Naciones Unidas y expertos de todo el mundo para resolver este problema urgente.»

La subvención se destina a investigaciones esenciales para:

determinar las formas farmacéuticas óptimas de los medicamentos de uso pediátrico (por ejemplo, comprimidos pequeños o dispersables y polvos);
elaborar guías posológicas (por ejemplo, un examen de los medicamentos prioritarios existentes y la identificación de las dosis apropiadas para nuevos medicamentos de uso pediátrico), y
elaborar directrices sobre el tratamiento y el estudio y el uso de medicamentos en los niños, y en particular de directrices sobre la realización de ensayos clínicos en la población pediátrica.

Cada hora mueren en el mundo 1000 niños de menos de 5 años. Las enfermedades diarreicas son la causa del 17% de estas muertes. El tratamiento óptimo de la diarrea consiste en la administración de cinc y sales de rehidratación orales. Sin embargo, en un estudio reciente de centros sanitarios el cinc era el menos disponible de todos los medicamentos de uso pediátrico. Además, cuando está disponible no está aprobado como tratamiento para reducir la diarrea (con lo que tiene que ser el farmacéutico el que prepare las dosis), tiene un sabor desagradable y es difícil de administrar. Para reducir la mortalidad de los niños por esta causa se necesitan dosis apropiadas, facilidad de uso y sabor agradable.

«La subvención de la Fundación Bill y Melinda Gates contribuirá a acelerar la investigación sobre los medicamentos y dosis que necesitan los niños para combatir de forma más eficaz su morbimortalidad, así como la comunicación con colaboradores tales como la industria farmacéutica», ha dicho Hanne Bak Pedersen, Directora Adjunta de la División de Suministros del UNICEF. «El UNICEF está encantado de colaborar con la OMS en este proyecto y agradece el apoyo de la Fundación Gates.»

La neumonía es otra importante causa de mortalidad en menores de 5 años, responsable de un 17% de las muertes. En los niños, su tratamiento eficaz consiste en la administración de 50 mg de amoxicilina por kilo de peso corporal durante 3 a 5 días. La existencia de un envase de amoxicilina oral fácil de utilizar y que proporcionara la dosis adecuada contribuiría a asegurar el tratamiento correcto, reduciendo así la mortalidad en la niñez.

«La mejora de los medicamentos esenciales de uso pediátrico es un tema fundamental para la salud mundial», ha dicho Jaime Sepúlveda, Director de Desarrollo de Soluciones Sanitarias Integradas de la Fundación Bill y Melinda Gates. «Este programa ayudará a proporcionar intervenciones sanitarias eficaces a los niños y a mejorar su supervivencia, sobre todo en los países más pobres del mundo.»

Esta colaboración se encuadra en la iniciativa "Medicamentos a la medida de los niños", encabezada por la OMS y presentada en diciembre de 2007, cuyo objetivo consiste en potenciar el acceso a mejores medicamentos de uso pediátrico. El tema de los medicamentos de uso pediátrico se examinará en la reunión del Consejo Ejecutivo de la OMS de enero de 2009.
Tags: amoxicillin, Bill & Melinda Gates Foundation, farmacêuticos, medicamentos, medicines, OMS, oral rehydration salts, pediatric dosage, pediatric formulations, pediatric medicines, pharmaceuticals, public health, salud pública, saude, UNICEF, WHO, zinc
Subscribe to My Comments Feed
Leave a Reply