« Colombian Palm Oil Industry Opts for Path to Certified Sustainable | Home | Improving Environment, Water & Sanitation Management in São Luís »
By Keith R | July 17, 2008
Topics: Health Issues | No Comments »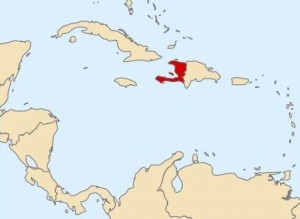 From the World Bank:
Haiti: World Bank Approves US$1.6 Million Grant to Prevent Avian Flu

The World Bank Board of Directors approved a US$1.6 million grant for the Republic of Haiti to respond to the risk of Avian Influenza infection by engaging in prevention, surveillance, reporting, mitigation and response measures.

"This project aims to confront the threat posed by Avian Influenza infection to the poultry sector, and to prevent a potential human influenza pandemic," said Yvonne Tsikata, World Bank Country Director for the Caribbean. "Strengthening Haiti's prevention and response mechanisms is crucial to protect the most vulnerable."

The H5N2 virus, a strain of avian flu that poses no risk to humans, was detected in December 2007 in the Dominican Republic, Haiti's neighbor. Both countries share the island of Hispaniola. In early June 2008, Haiti reported that the virus was detected in a few backyard poultry and individual fighting cocks.

The Avian Influenza Control and Human Pandemic Preparedness and Response Project will finance activities that focus on animal health, emergency preparedness and prevention, human health, capacity building and communication.

Specifically, the project will support the following components:

Animal health: Provide the required knowledge on the status of Avian Influenza in Haiti, strengthen facilities—specifically quarantine facilities—for early detection and mitigation of the virus, and test peasant poultry production for sanitary measures.
Human health: Support Avian and Human Influenza prevention and mitigation activities at the national level through capacity building and epidemiologic surveillance in the human health sector, as well as the establishment of a response mechanism in the event of an outbreak.
Communications: Raise public awareness on the topic of Avian and Human Influenza and promote behavioral change to strengthen surveillance, prevent infection and control the spread of the virus.
________________________
de la Banque Mondiale:
Haïti : La Banque mondiale approuve un don de 1,6 million de dollars pour la prévention de la grippe aviaire

Le Conseil des administrateurs de la Banque mondiale a approuvé un don d'un montant de 1,6 million de dollars en faveur de la République d'Haïti pour faire face au risque de grippe aviaire par une série de mesures de prévention, de surveillance, de déclaration, d'atténuation et de lutte contre la maladie.

« Le but de ce projet est d'affronter la menace que représente la grippe aviaire pour la filière avicole et de prévenir une pandémie potentielle de grippe humaine », a déclaré Yvonne Tsikata, directrice des opérations de la Banque mondiale pour les Caraïbes. « Il est essentiel de renforcer les mécanismes de prévention et de lutte de Haïti pour protéger les couches les plus vulnérables ».

Le virus H5N2, une souche de la grippe aviaire qui ne présente pas de risques pour les humains, a été détecté en décembre 2007 en République dominicaine, qui jouxte Haïti. Les deux pays se partagent l'île d'Hispaniola. Au début de juin 2008, Haïti annonçait que ce virus avait été détecté dans quelques fermes avicoles et chez certains coqs de combat.

Le Projet de réponse d'urgence à l'influenza aviaire et humaine financera des activités axées sur l'hygiène vétérinaire, l'effort de préparation et de prévention pour faire face aux situations d'urgence, la santé humaine, le renforcement des capacités et la communication.

Plus précisément, ce projet va soutenir les composantes suivantes :

Hygiène vétérinaire : Produire les connaissances requises sur l'état de la grippe aviaire en Haïti, renforcer les installations – en particulier celles de mise en quarantaine – de détection rapide et de lutte contre le virus, et effectuer des tests de dépistage dans les fermes avicoles paysannes à des fins sanitaires.
Santé humaine : Soutenir les activités de prévention et de lutte contre la grippe aviaire et humaine au niveau national par le renforcement des capacités et la surveillance épidémiologique dans le secteur de la santé humaine, ainsi que par la création d'un mécanisme de lutte en cas de déclenchement de la maladie.
Communication : Sensibiliser le grand public sur le sujet de la grippe aviaire et humaine et promouvoir le changement de comportements en vue de renforcer la surveillance, de prévenir les infections et de combattre la propagation du virus.
Tags: animal health, avian influenza, Banque mondiale, bird flu, Dominican Republic, epidemiological surveillance, grippe aviaire, H5N2 virus, Hispaniola, hygiène vétérinaire, pandemic, pandémie, poultry, public health, quarantine, République dominicaine, République d'Haïti, santé humaine, surveillance épidémiologique, World Bank
Subscribe to My Comments Feed
Leave a Reply