« Improving Sanitation and Water Quality in Canelones / Mejorando saneamiento y calidad del agua en Canelones | Home | A Mexican Code on Food/Beverage Advertising to Children »
By Keith R | December 15, 2008
Topics: Health Issues | No Comments »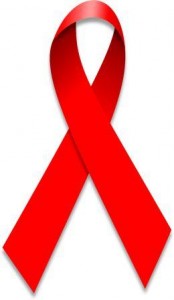 From the Pan American Health Organization (PAHO):
HIV in the Americas: "Leveling off, but still unacceptable"

Three million people were living with HIV in the Americas as of 2007—the latest year for which data are available—up from 2.7 million in 2001. This represents a "leveling off" of the epidemic in the Western Hemisphere, a top Pan American Health Organization (PAHO) expert said Monday at a commemoration of World AIDS Day, Dec. 1.

"We do see progress in our region," said Dr. Gottfried Hirnschall, head of PAHO's regional HIV program. "But there is still an unacceptable number of new infections, and mortality has not decreased as expected."

Approximately 214,000 people contracted HIV in the region in 2007, Hirnschall said, or about 586 people per day. Some 100,000 died from the disease the same year. "That number should be lower, given the availability of treatment," he said.

In Latin America and the Caribbean, PAHO estimates that 62 percent of people who need antiretroviral treatment (ART) are receiving it. Brazil comes close to having 100 percent ART coverage, and being a large country, its rate of coverage boosts the regionwide average. However, in many countries coverage is much lower than the regionwide average. Prenatal testing for HIV in pregnant women is about 50 percent regionwide, and in many countries, it is much lower. Only 36 percent of pregnant women living with HIV receive ART.

"This is really an unacceptable situation," said Hirnschall.

Compared with men, the proportion of women with HIV has increased over the years, but this trend also is leveling off, said Hirnschall. In the Caribbean, half of people with HIV are women; in Latin America, the proportion is one in four.

"In Latin America and the Caribbean, we should speak of epidemics, not one epidemic," said Hirnschall. "In the vast majority of countries, there are concentrated epidemics in specific populations rather than a generalized epidemic." The most at-risk groups are men who have sex with men, transgender individuals, sex workers, injecting drug users, incarcerated populations, vulnerable children and youths, and ethnic minorities.

Stigma against people with HIV and vulnerable groups remains a problem, compounding suffering and complicating prevention and treatment efforts.

Hirnschall said some of the major challenges of HIV in the Americas today are:

Scaling up and targeting prevention efforts at groups where transmission is occurring
Strengthening health systems and "mainstreaming" HIV efforts into them
Mobilizing other sectors—for example, education—to build a multisectoral response
Improving resource mobilization in Latin America and the Caribbean, for example, from the Global Fund for AIDS, Tuberculosis and Malaria
Improving coordination among United Nations agencies and increase civil society participation in HIV efforts
Translating new evidence into policy and program action.

Hirnschall cited a recent study published in The Lancet that suggests that treatment with ART at an earlier stage of infection could boost prevention.

"We really have to focus on prevention," he emphasized, "or the number of new people infected with HIV will always exceed the number who are getting treatment."

To highlight new approaches to communication as a tool for HIV prevention, PAHO is hosting this week and through Dec. 12 an exhibit of selected artworks from the First International HIV/AIDS Cartoon Exhibition, an initiative of the Ministry of Health of Brazil and the Memorial Institute of Graphic Arts of Brazil. The competition selected 300 cartoons from among 1,200 entries from 50 countries; 60 of the selected artworks are on display at PAHO. Also on exhibit are 200 HIV public service announcements from the "VIHdeo America" collection of television spots from 24 countries.

_______________________
Desde la Organización Panamericana de la Salud (OPS):
VIH en las Américas: "Se está nivelando, pero todavía es inaceptable"

Tres millones de personas vivían con el VIH en las Américas en el 2007, el ultimo año del que hay cifras disponibles, en comparación con los 2.7 millones registrados en el 2001. Esto representa que la epidemia se está "nivelando" en el hemisferio, afirmó un máximo experto de la Organización Panamericana de la Salud (OPS) en el transcurso de la conmemoración oficial del Día Mundial del Sida, el 1 de diciembre.

"Vemos progreso en la Región", dijo el Dr. Gottfried Hirnschall, gerente del programa regional sobre el VIH en la OPS. "Pero todavía hay un número inaceptable de nuevas infecciones, y la mortalidad no ha decrecido como se esperaba".

Aproximadamente 214.000 personas contrajeron el VIH en la región en el 2007, dijo Hirnschall, o lo que equivale más o menos a 586 personas al día. Unas 100.000 personas murieron de la enfermedad ese año. "Este número debía ser más bajo dada la disponibilidad de tratamiento", dijo.

La OPS estima que en América Latina y el Caribe, un 62 por ciento de las personas que necesitan tratamientos antorretrovirales (ART) los están recibiendo. Brasil llega a casi un 100 por ciento de cobertura y dado su dimensión, su tasa hace subir los promedios regionales. Sin embargo, en muchos países la cobertura es mucho menor que el promedio regional. Las pruebas del VIH en mujeres embarazadas llegan al 50 por ciento en toda la región, y en muchos países es mucho menor. Únicamente el 36 por ciento de mujeres embarazadas que viven con el VIH reciben tratamiento antirretroviral.

"Esto realmente es una situación inaceptable", dijo Hirnschall.

En comparación con los hombres, las mujeres con VIH han incrementado a lo largo de los años, pero la tendencia también se está nivelando, dijo Hirnschall. En el Caribe, la mitad de las personas que viven con el VIH son mujeres. La proporción en América Latina es de 1 cada 4.

"En América Latina y en el Caribe deberíamos hablar de epidemias, no de epidemia", aseguró el experto. "En la gran mayoría de los países hay una concentración de epidemias en poblaciones específicas en lugar de una epidemia generalizada". Los grupos con mayor riesgo son hombres que tienen sexo con hombres, individuos transgénero, trabajadores del sexo, usuarios de drogas administradas por vía intravenosa, poblaciones encarceladas, niños y jóvenes vulnerables, y minorías étnicas.

El estigma frente a las personas con VIH y en grupos vulnerables continúa siendo un problema que se suma a su sufrimiento y a los esfuerzos de prevención y tratamiento.

Hirnschall dijo que en estos momentos, algunos de los grandes desafíos en respuesta al VIH en las Américas son los siguientes:

Aumentar y focalizar los esfuerzos de prevención sobre los grupos donde está ocurriendo la transmisión.
Fortalecer los sistemas de salud y regularizar en ellos los esfuerzos frente al VIH.
Mobilización de otros sectores como, por ejemplo, educación, para la construcción de una respuesta multisectorial.
Mejorar la movilización de recursos en América Latina y el Caribe, por ejemplo, del Fondo Global para el Sida, la Tuberculosis y la Malaria.
Mejorar la coordinación entre agencias y organismos de Naciones Unidas e incrementar la participación de la sociedad civil a los esfuerzos frente al VIH
Traducir nueva evidencia en políticas y programas para la acción.

Hirnschall citó un reciente estudio publicado en la revista The Lancet que sugiere que el tratamiento con ART a parir de fases más tempranas de la infección podría favorecer positivamente los esfuerzos en prevención.

"Realmente debemos enfocarnos en prevención", enfatizó, "o el número de nuevas personas infectadas con el VIH siempre superará al número de las que están recibiendo tratamiento".

Para subrayar nuevos acercamientos y metodologías en comunicación como herramienta de prevención del VIH, la OPS está auspiciando esta semana y hasta el 12 de diciembre la exhibición de una muestra de trabajos seleccionados del First International HIV/AIDS Cartoon Exhibition, un emprendimiento del Ministerio de Salud de Brasil y del Memorial Institute of Graphic Arts, también de Brasil. En esa competición fueron seleccionados 300 dibujos de un total de 1.200 procedentes de 50 países. De la selección final, sesenta se encuentran expuestos en la sede regional de la OPS en Washington, D. C. La muestra también incluye 200 anuncios de servicio público sobre el VIH procedentes de la colección "VIHdeo America", que agrupa anuncios de televisión de 24 países.
Tags: AIDS, Americas, antiretroviral medicines, Brasil, Brazil, GFATM, HIV, OPS, PAHO, public health, salud pública, saude, SIDA, VIH, World AIDS Day
Subscribe to My Comments Feed
Leave a Reply