« More Argentine WEEE Proposals | Home | Grant Competition Launched for Innovative Climate Adaptation Solutions »
By Keith R | March 23, 2009
Topics: Health Issues, Pharmaceutical Issues | No Comments »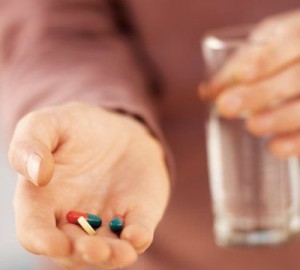 Argentina and Brazil are creating national registries for clinical trials. Clinical trials are research studies that prospectively assign human participants or groups of humans to one or more health-related interventions (pharmaceuticals, vaccines, surgical procedures, radiological procedures, medical devices, etc.) to evaluate the effects on health outcomes, often undertaken with a view to seeking regulatory approval. The Brazilian Clinical Trials Registry is particularly notable, as it is being developed, with help from the Pan American Health Organization (PAHO) and the Latin American and Caribbean Center for Health Sciences Information (BIREME), using an open-source platform to serve as a reference model for other LAC countries and eventually link with other open-source registries worldwide.
Desde a Fundação Oswaldo Cruz (Fiocruz):
Fundação coordenará plataforma para registro de ensaios clínicos

Uma plataforma virtual com informações sobre pesquisas a partir de ensaios clínicos está sendo desenvolvida pelo Centro Latino-Americano e do Caribe de Informação em Ciências da Saúde (Bireme) e será coordenada pelo Instituto de Comunicação e Informação Científica e Tecnológica em Saúde (Icict/Fiocruz). Os ensaios clínicos são estudos com seres humanos voltados para descobrir ou verificar os efeitos de um produto sob investigação. Com o Registro Brasileiro de Ensaios Clínicos (Rebrac), a comunidade científica e a sociedade em geral terão acesso livre às evidências sobre a eficácia e a segurança das intervenções em saúde, inclusive no que diz respeito aos eventos adversos dos medicamentos investigados.

Inédito no Brasil, o Rebrac garante mais transparência aos ensaios clínicos financiados com recursos públicos e privados. Pelo fato de serem divulgados por meio de publicações científicas, os resultados estatisticamente significativos e positivos são privilegiados em detrimento dos resultados negativos dos medicamentos testados, que não são publicados. Atualmente, existe uma conjuntura que prioriza esse modelo de divulgação, seja por interesses editoriais ou da indústria farmacêutica. Desta forma, as experiências sem êxito permanecem desconhecidas, o que pode levar a novos investimentos para procedimentos já identificados como ineficientes.

De acordo com o pesquisador do Laboratório de Informação em Saúde (LIS) do Icict Josué Laguardia, alguns estudos com dados do Food and Drug Administration (FDA) mostram que quase 60% das pesquisas com novas drogas não são publicadas mesmo cinco anos após a conclusão das investigações. "Isso ocorre devido ao viés de publicação, em que os artigos publicados são os que têm resultados positivos, obtidos por meio de amostras grandes, favoráveis aos financiadores da pesquisa", afirma Laguardia.

O Registro de Ensaios Clínicos permitirá que os estudos que não se transformam em artigos, aqueles que têm resultados negativos, estejam acessíveis para elaboração de meta-análises, dando subsídios para a medicina baseada em evidências (a que aplica o conhecimento científico na prática clínica). "Os pesquisadores e a sociedade terão mais uma fonte de informação com o Rebrac, que registrará todos os ensaios clínicos feitos com seres humanos", destaca Laguardia.

"A importância do Registro de Ensaios Clínicos é enorme para o Brasil, já que o país terá um espaço virtual no qual qualquer pessoa terá acesso aos estudos que estão sendo feitos em território nacional", salienta o profissional do Icict. O Registro terá regras para saber o que será apontado. Como, quando, onde e por quem são perguntas que serão respondidas em todos os estudos. "A nossa proposta é o registro de qualquer investigação em seres humanos, voltada para descobrir ou verificar os efeitos clínicos, farmacológicos e farmacodinâmicos de um produto sob investigação", conclui o pesquisador.

A iniciativa de desenvolver o Rebrac no Brasil é resultado da união de esforços entre a Organização Mundial de Saúde, a Secretaria de Ciência, Tecnologia e Insumos Estratégicos (Decit/MS), a Bireme e a Fiocruz, por meio do Icict e com o apoio da Vice-Presidência de Pesquisa e Laboratórios de Referência. A previsão é que a plataforma esteja disponível no segundo semestre de 2009. A ideia é que o projeto brasileiro, que abordará da substância a ser estudada até o número de pacientes envolvidos em determinado registro clínico, seja referência na América Latina. Países como Grã-Bretanha, China, Índia, Japão, Austrália, Irã, Holanda, Sri Lanka e Alemanha já têm o registro nos mesmos moldes do projeto brasileiro.
___________________
LA MINISTRA OCAÑA CREO EL REGISTRO NACIONAL DE ENSAYOS CLÍNICOS

23/3/2009
Argentina es el primer país latinoamericano que tendrá un registro oficial de investigaciones con seres humanos

La ministra de Salud de la Nación, Graciela Ocaña, creó el Registro Nacional de Ensayos Clínicos, que reunirá los datos principales de todas las investigaciones que se realizan con voluntarios para evaluar un nuevo fármaco, intervención o dispositivo médico. De esta manera, la Argentina se convierte en el primer país latinoamericano en contar con un registro que está a la altura de los países líderes en investigación biomédica del mundo.

Además de hacer públicos los ensayos clínicos autorizados que se llevan a cabo en la Argentina, el Registro también es una forma de proteger los derechos de las personas que participan en la investigación, ya que cualquiera podrá consultar on line las características del estudio y saber si fue aprobado por las autoridades.

El Registro, que fue creado por la Resolución Ministerial número 102 de febrero de este año, demandará 180 días para ser puesto en funcionamiento. El Registro incorporará los mismos datos de los protocolos de investigación clínica que requieren los países más avanzados en este campo, como Estados Unidos, y será implementado según los lineamientos de la OMS en cuanto a registros de ensayos clínicos.
Bajo un número único de identificación, a través de Internet se podrá conocer, en cada caso, de qué tipo de estudio clínico se trata, cuál es su metodología, quién es su investigador principal, si está reclutando voluntarios, quién es laboratorio sponsor (que lo financia), y sus resultados al finalizar.

Conformado como una gran base de datos de acceso público, el Registro Nacional será una herramienta muy útil no sólo para los pacientes, los investigadores y los expertos en bioética sino también para los financiadores de los estudios, que podrán saber qué se está investigando en la Argentina para no duplicar esfuerzos y malgastar recursos. También permitirá conocer los ensayos clínicos que se realizan pero que no se publican en revistas científicas.

La investigación clínica –con sujetos humanos y con fines médicos- es una parte fundamental del avance de la ciencia. Mediante ensayos diseñados científicamente y llevados a cabo éticamente se puede evaluar, por ejemplo, la eficacia de una nueva molécula farmacéutica o de una vacuna; los efectos adversos de un fármaco; si un nuevo dispositivo para el corazón es mejor que uno ya existente; o cuál es la dosis adecuada de un nuevo medicamento.

La investigación clínica ha crecido muchísimo en todo el mundo, de la mano de las regulaciones cada vez más exigentes de las autoridades sanitarias y de los intereses de la industria farmacéutica, que necesita realizar estos ensayos para lanzar al mercado un nuevo producto.

Además de aumentar en número, la realización de ensayos clínicos se desplaza cada vez más hacia países periféricos, especialmente Asia. En la Argentina, el número de ensayos clínicos también crece. En 2008, por ejemplo, ANMAT e INCUCAI aprobaron 192 ensayos clínicos.

"Estamos completamente de acuerdo con la investigación clínica pero es preciso regularla, y por eso creamos el Registro", explicó Carlos Soratti, también responsable del INCUCAI.

Lanzar un nuevo fármaco para el consumo de la población es una gran responsabilidad, y requiere tanto del respaldo de la evidencia científica como del monitoreo del Estado. Es en este sentido que el flamante Registro Nacional de Ensayos Clínicos constituye un gran avance para velar por la salud de los argentinos y su derecho a conocer qué y cómo se investiga en el país.
Tags: ANMAT, Bireme, Brasil, Brazil, clinical trials, ensaios clínicos, ensayos clínicos, farmacêuticos, FDA, Fiocruz, Fundação Oswaldo Cruz, Health Ministry, Icict, indústria farmacêutica, LIS, medicamentos, pharmaceuticals, Rebrac, vaccines
Subscribe to My Comments Feed
Leave a Reply