« Eye on Ads: Promoting Handwashing | Home | FONTAGRO to Fund IDB Studies on Climate Change Impact on Agriculture »
By Keith R | May 1, 2009
Topics: Health Issues | No Comments »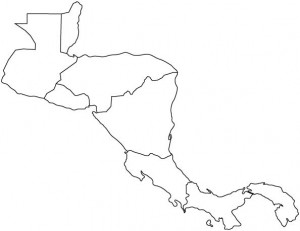 From the Inter-American Development Bank (IDB):
IDB to help boost disease surveillance network in Central America

The Inter-American Development Bank, in partnership with the Pan American Health Organization (PAHO) and national authorities in Central America, will provide $5 million to strengthen disease surveillance efforts and improve responses to current and future public health emergencies in the isthmus.

The resources are initially earmarked for the Central American region but may be expanded to other countries in Latin America. The IDB is in talks with private foundations and other international organizations to bolster the fund.

"There are few confirmed cases outside of Mexico of the A(H1N1) influenza virus," said Amanda Glassman, a senior specialist in social development at the IDB. "However, the situation is evolving rapidly and there is a clear need to strengthen public health preparedness throughout the region, particularly in anticipation of flu seasons in the southern hemisphere."

The IDB will support the creation of a shared database in Central America to provide timely information about disease occurrence and patterns. This will enable public health authorities in the isthmus to take more effective and preventive actions.

The plan is to establish a regional public health laboratory network to confirm cases of infectious diseases that have the potential to cross borders. A regional public health emergency information, communication and response system will further assist authorities in analyzing surveillance data and marshalling information to guide disease prevention and control.

Support will also be provided to purchase anti-viral medications and laboratory materials as needed through the Pan American Health Organization pooled purchasing fund.

In addition, the IDB will explore the use of cellular technologies to support more timely communication between authorities and health providers, and between providers and patients.
_________________
Desde el Banco Interamericano de Desarrollo (BID):
BID ayudará a fortalecer red de vigilancia epidemiológica en América Central

El Banco Interamericano de Desarrollo, en colaboración con la Organización Panamericana de la Salud (OPS) y autoridades nacionales de América Central, proveerá US$5 millones para reforzar la vigilancia epidemiológica y mejorar las respuestas a emergencias de salud pública en el istmo.

Los recursos se destinarán con prioridad a actividades en la región centroamericana pero podrían ampliarse a otros países en América Latina. Con ese fin, el BID está en conversaciones con fundaciones privadas y otros organismos internacionales.

"Salvo en México, hay pocos casos confirmados de contagio del virus de gripe A(H1N1)", comentó Amanda Glassman, especialista principal en desarrollo social del BID. "Sin embargo, esta situación está evolucionando rápidamente y hay una clara necesidad de fortalecer la prevención de salud pública en toda la región, especialmente antes de la época de gripe en el hemisferio sur".

El BID apoyará la creación de una base de datos compartida en América Central para proveer información oportuna sobre brotes y patrones de enfermedades. Esto permitirá a las autoridades de salud pública del istmo tomar medidas de prevención más efectivas.

El plan contempla la formación de una red regional de laboratorios de salud pública para confirmar casos de enfermedades contagiosas con riesgos de traspasar fronteras. Un sistema regional de información, comunicación y respuesta para emergencias de salud pública facilitará la labor de las autoridades en el análisis de datos y la definición de medidas de prevención y control sanitarias.

Asimismo se apoyará la compra de medicinas antivirales y materiales de laboratorio, en la medida necesaria, a través del fondo de compras comunes de la OPS.

Por otra parte, el BID explorará el uso de tecnologías celulares para facilitar la comunicación entre autoridades de salud pública y proveedores de servicios médicos y entre éstos y sus pacientes.
Tags: América Central, Central America, Centroamérica, disease surveillance, IDB, influenza, OPS, PAHO, public health, salud pública, vigilancia epidemiológica, virus de gripe
Subscribe to My Comments Feed
Leave a Reply