« Finding Eco-Diagnoses for LAC | Home | LAC Health Stats, Trends and Trivia »
By Keith R | June 20, 2008
Topics: Health Issues | No Comments »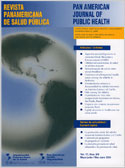 The May 2008 issue of the Pan American Journal of Public Health, the scientific journal published by the Pan American Health Organization (PAHO), contained an article* that analyzes the cost-effectiveness of universal vaccination of children against hepatitis A in Chile.
According to the World Health Organization (WHO), hepatitis A is highly prevalent across Latin America and the Caribbean (LAC). Although a vaccine has been available since the 1990s, in LAC only Argentina (so far) is implementing routine vaccination against the disease.
Hepatitis A incident rates currently are low in Chile (most confined to poor rural areas), but there was a big outbreak in 2002-03 in which over 20,000 cases were reported.  Chile chose to fight the prior outbreak through a public education campaign on personal hygiene and improvements in water and sanitation.
What the Study Suggests
The study published in the Journal looked at the healthcare and economic impacts of routine hepatitis A vaccination of toddlers using a two-dose vaccine administered at ages 12 and 18 months. Vaccination of toddlers would rapidly reduce the healthcare burden of hepatitis A. In the base case (95% vaccination coverage, 100-year time horizon, 1% annual decrease in force of infection), the average number of infections would fall by 76.6% annually, and associated deaths would fall by 59.7%. Even at 50% coverage, the program would reduce infection rates substantially.
Routine vaccination of toddlers was found to have economic as well as health benefits, saving $4,984 per life-year gained (base case scenario). The program could become cost saving after six years, and its overall cost-effectiveness per life-year gained would be largely unaffected by changes in disease-related costs, herd immunity, coverage rate, and annual decrease in force of infection.
A two-dose vaccination program for toddlers in Chile would cost, on average, $5,776,444 annually over a 100-year period (base case scenario) and would prevent the loss of about 3,746 life-years annually. The total average annual cost of vaccination, together with the direct and indirect effects of hepatitis A infection, would be $18,665,808 less than the direct and indirect costs of hepatitis A in the absence of a vaccination program. Thus, universal vaccination of children in Chile would be cost saving in the base case scenario.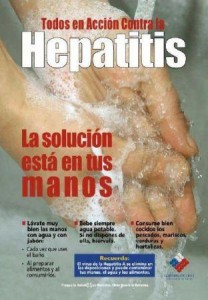 But Will This Change Minds in Santiago?
This is the second cost-effectiveness study making the case for universal hepatitis A vaccination in Chile (the first was published in the journal Vaccine in 2005).  Even so, Chilean health officials appear determined to stick to their chosen strategy: personal hygiene education campaign; compulsory notification of outbreaks; vaccine for contacts, but no universal vaccination for hepatitis A.
Why?  Because they are convinced that the "hygiene/environmental intervention" will be just as effective in keeping hepatitis A in check, while also helping against other enteric disease and avoiding the recurring budget outlay of a vaccination program.
_________________________
* Quezada A, Baron-Papillon F, Coudeville L, Maggi L. Universal vaccination of children against hepatitis A in Chile: a cost-effectiveness study. Rev Panam Salud Publica. 2008;23(5):303–12.
Tags: children, Chile, hepatitis A, herd immunity, OPAS, OPS, PAHO, Pan American Journal of Public Health, vaccination, vaccines, vacunación, vacunas
Subscribe to My Comments Feed
Leave a Reply