« Development and Climate Change | Home | Tackling HIV/AIDS Among LAC Children »
By Keith R | August 23, 2008
Topics: Food/Beverage Issues, Health Issues | No Comments »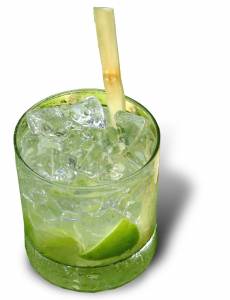 In June I seriously considered blogging about Brazil's new "Lei Seca" ("Dry Law"). [This is the nickname Brazilians gave to a new law on drinking and driving.] I would note its passage and main provisions*, mention that I warned last year Brazil intended to do something about this issue, and express my misgivings about whether it would be accepted by the Brazilian public and fully enforced by the authorities. But I decided that maybe I should first give it a month or two to see how its implementation played out, and I turned to other blogging subjects.
Four things have prompted me to blog about it now. The first was a letter from the Director of the Pan American Health Organization (PAHO), Mirta Roses, to Brazilian President Lula, not only praising the new law, but saying that PAHO will promote it as a model for other nations in the Americas to emulate.
The second was watching the police in major Brazilian cities immediately crack down in enforcement of the new law, even arresting drivers with any traces of alcohol in their system. Pretty quickly restaurants and bars reported seeing a drop in the number of drinking patrons and in the number of drinks they consume.
The third was a report that sales of nonalcoholic beers in Brazil have picked up considerably and that Ambev has decided to market a chope (draft) version of its Liber brand. If Brazil's largest beer producer thinks that there is a good future for nonalcoholic brew in Brazil, then things must be changing and changing fast.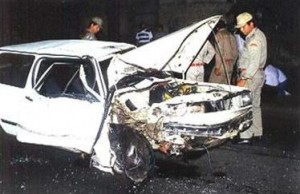 The fourth was a set of statistics just released by the Health Ministry (see table below). These show that since passage of the Lei Seca, the number of traffic accidents attended by emergency medical services (known in Brazil as SAMU – Serviço de Atendimento Móvel de Urgência) has dropped significantly. The average for 26 state capitals is -14.86%; in six of these cities, the drop was superior to 20%. [The Ministry glosses over that seven capitals actually saw an increase in accidents, and one saw no change.]
The Ministry suggests that the new law is largely responsible for the change. Frankly, I'm not convinced by this data. In the first place, the data includes all accidents, and we know that not all traffic accidents are alcohol-related. Second, the data only covers two months — hardly proving a true and lasting trend. For example, how are we to know this is not just a seasonal drop seen in years past? Third, the data covers the time that police are making a concerted enforcement effort. But if that enforcement effort eases in future months, any significant decrease in accidents involving drivers while under the influence may melt away.
I'm afraid that before I become convinced of the success of this zero tolerance law, I'll need to see many more months of data and the data will have to be broken down to indicate which accidents involved alcohol.
A Model for the Rest of LAC?
PAHO says that the Lei Seca can be a model for other nations in Latin America and the Caribbean (LAC) to emulate. Perhaps Dr. Roses devoutly believes that and will promote it as such throughout the region, but I am a bit skeptical about how many nations will pass a drunk driving law just as tough, and even more so about the enforcement thereof if they do.
Perhaps my view is too colored by my years living in the Dominican Republic, where it is still socially acceptable to toss down many beers or shots of rum at the corner colmado and then get behind the steering wheel, and the police do nothing about it no matter how erratic or reckless the driving. But I also know that most LAC nations do not have the resources for transit enforcement that Brazil does, nor Brazil's media machine to support the effort.
It will require a significant change in public attitude and social mores, and that in itself suggests that success will require a long-term campaign.
Perhaps a good start would be heavily publicizing statistics about alcohol-related accidents and their cost in terms of human life, major injuries and even economic impact on health services. If such statistics exist in LAC countries, they usually are nigh impossible to get and John Q. Public does not read or hear about them. If more people understood how much a problem drunk driving is in their country, they might be more receptive to new measures against drunk driving.
Another possible early step is to help form a local culturally-appropriate equivalent to the Mothers Against Drunk Driving (MADD) lobbying NGO that has been so effective in the U.S. Mothers, fathers, siblings, and friends who have suffered personal loses as the result of some drunk driver can be powerful advocates to push lawmakers into taking action, in presenting their case against driving DUI to schools and civic groups, and persuading bars, restaurants and even brewers and distillers to join in responsible drinking campaigns.
So, I guess I'm not saying that PAHO's task will be impossible or that it is not worth undertaking — I am just saying that it may prove much harder and slower going in most of LAC outside of Brazil. But I hope they prove me wrong!
___________
* The law essentially drops the level of alcohol in the blood to zero, sets substantially higher fines and penalties, and prohibits establishments along and with direct access to federal highways from offering alcoholic beverages.

Loading ...
_______________________
Desde o Ministério da Saúde:
Lei Seca: resgates em acidentes têm queda de 14,86%

Levantamento do Ministério da Saúde, feito em 26 capitais, aponta redução trinta dias depois da nova lei de trânsito. Em seis cidades, redução foi superior a 20%

Nos trinta primeiros dias da lei que proíbe dirigir após o consumo de bebidas alcoólicas (de 20 de junho a 19 de julho), o Serviço de Atendimento Móvel de Urgência (SAMU), no conjunto de 26 capitais do país, atendeu 1.772 acidentes de trânsito a menos do que em igual período imediatamente anterior (de 21 de maio a 19 de junho). As ocorrências caíram de 11.918 para 10.146 – redução de 14,86%.

Em seis capitais, a queda foi superior a 20%: Campo Grande (MS), Belém (PA), Manaus (AM), Macapá (AP), Salvador (BA) e São Luís (MA). O SAMU da maior capital do país, São Paulo, registrou uma queda de 14,26% nessas operações. O do Rio de Janeiro, por sua vez, 10,85%. O SAMU de Boa Vista (RR) não enviou os dados ao Ministério da Saúde por ter começado a operar em 7 de julho, com a lei já em vigor.

O ministro da Saúde, José Gomes Temporão, observou que, além de poupar vidas, a nova lei é importante para reduzir os gastos com o tratamento de vítimas em unidades de saúde. "O Ipea (Instituto de Pesquisas Econômicas e Aplicadas) estima que os gastos totais com o atendimento médico hospitalar, internações, cirurgias, tratamentos das vítimas de acidentes de trânsito custam ao SUS cerca de 5 bilhões de reais por ano. Em cada redução de 10% do número de vítimas, o Ministério da Saúde estaria economizando o equivalente a 500 milhões de reais. Só para se ter uma idéia, isso permitiria ao ministério, por exemplo, construir 300 Unidades de Pronto Atendimento 24 horas. É uma economia significativa. Temos de um lado uma dimensão humana que é salvar vidas, mas de outro, também um grande impacto sobre os gastos e os custos do sistema", disse o ministro.

AVANÇO – Os acidentes de trânsito têm um peso significativo nos atendimentos do SAMU. Em Brasília, por exemplo, 45% dos resgates são para atendimento a ocorrências de trauma, das quais 60% estão relacionadas a acidentes de trânsito. O ministro da Saúde considera que a nova lei trouxe um ganho operacional para o serviço.

"Essa lei está tendo um grande impacto. Com a queda dos atendimentos às vítimas do trânsito, o SAMU pode atender de maneira mais adequada as pessoas que tenham problema em casa, na sua residência. As equipes dos hospitais de urgência e emergência podem se dedicar de maneira mais tranqüila, com mais qualidade aos seus pacientes. As pessoas que esperam por uma cirurgia eletiva têm o tempo de espera encurtado, ou seja, os benefícios são múltiplos", observou José Gomes Temporão.

Com 144 unidades, o SAMU está implantado em 1.150 municípios, incluindo todas as capitais brasileiras. A população coberta é de 101 milhões de pessoas. As atribuições do serviço vão além dos atendimentos de urgência. Este levantamento sobre o impacto da nova lei nas operações de resgate, por exemplo, é um termômetro da violência no trânsito e pode auxiliar as autoridades do setor no planejamento de ações para reduzir os acidentes. Tal abordagem faz parte de uma estratégia promocional, como um dos pilares da Política Nacional de Atenção às Urgências, objetivando primar pela qualidade de vida.

Veja abaixo tabela com os números dos resgates nas capitais:
Tags: alcoholic beverages, Ambev, beer, Brasil, Brazil, cerveja, cerveja sem álcool, chope, draft beer, drunk driving, DUI, EMS, Lei Seca, Liber, Lula, Mirta Roses, non-alcoholic beer, OPAS, PAHO, public health, salud pública, SAMU, saude
Subscribe to My Comments Feed
Leave a Reply