« A New Strategic Framework on Forests and Climate Change / Un nuevo marco estratégico sobre bosques y cambio climático | Home | LAC Urged to Pursue Low-Carbon, High-Growth Path »
By Keith R | December 12, 2008
Topics: Health Issues | No Comments »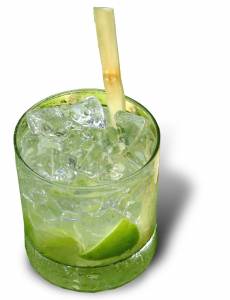 From the Pan American Health Organization (PAHO):
PAHO Book Establishes New Links between Excessive Alcohol and Partner Violence

A new Pan American Health Organization book provides evidence from 10 countries that excessive alcohol consumption is associated with increased risk of intimate partner violence among men and women.

Research results reported in the book published today, Unhappy Hours: Alcohol and Partner Aggression in the Americas, both perpetration and victimization of physical aggression by intimate partners to drinking patterns, age and marital status.

"The publication of Unhappy Hours: Alcohol and Partner Aggression in the Americas is the latest contribution to a better understanding of partner violence and, in so doing, to find more effective interventions to right this wrong," said Dr. Mirta Roses, Director of the Pan American Health Organization. "The book's message is clear: effective policies to decrease excessive, harmful alcohol consumption in a population will have a beneficial impact on the rates of violence against women."

"Unhappy Hours" provides evidence from Argentina, Canada, Costa Rica, Brazil, Belize, Nicaragua, Peru, Mexico, Uruguay, and the USA that excessive alcohol consumption is associated with increased risk of both victimization and perpetration of intimate partner violence for both men and women in these countries.

The link is primarily with consuming large amounts per occasion – there is no consistent pattern linking intimate partner violence with frequency of drinking.  Male partners were more likely to be drinking at the time of aggression in countries where drinking is relatively infrequent and where those who drink consume larger amounts per occasion, a pattern typical of most of the Region's countries.

"For many years we have known and been concerned about the damage that partner violence has inflicted on women, children, and even men in our Region, "added Dr. Roses, in a preface to the book. "We have also known that alcohol is one of the leading risk factors for the burden of disease in the Americas ? in 2002 alone, alcohol was responsible for more than 323,000 deaths and more than 14 million years of healthy life lost to premature death and disability."

The research was completed as part of the GENACIS project (Gender, Alcohol and Culture: An International Study), on current knowledge on partner aggression. The book was edited by Dr.Kathryn Graham from Canada's Centre for Addiction and Mental Health (CAMH), CAMH's Sharon Bernards, Myriam Munné from the Research Institute of University of Buenos Aires and Sharon Wilsnack from the University of North Dakota, and published by PAHO.

"The PAHO Multicentric Study is an arm of this initiative that specifically examines these issues in 10 countries of the Americas and explores the relationship between alcohol consumption and partner violence," said Lori Heise, research fellow at the Gender Violence and Health Centre, London School of Hygiene and Tropical Medicine. "Not only does the PAHO study address an under-attended aspect of the violence dilemma, it advances research methodology by collecting detailed information on how women and men experience the event: "How severe was it? What was your level of fear? How upset were you just after the incident happened?"

"If you talk to women about their experiences of violence, they frequently link drinking and abuse, especially drinking by their male partners.  Women have long suspected what this study now confirms: the risk of violence goes up when men drink heavily," she added.

Alcohol policies that curtail overall alcohol consumption, such as price/taxation, regulating marketing and the hours and points of sale, can have an impact on the relationship between alcohol and domestic violence, the book showed. A study in Diadema, Brazil, showed that reducing hours of sale of alcoholic beverages resulted in 30 percent fewer police calls related to violence against women.

"In light of the evidence of the relationship between partner violence and heavy alcohol consumption, effective policies to reduce heavy episodic consumption of alcohol need to be promoted as an integral part of policies and programs to reduce domestic violence. Regardless of the level of development or culture, it is clear that action is needed to address alcohol-related partner violence," according to Dr. Maristela G. Monteiro, PAHO's senior advisor on Alcohol and Substance Abuse, and  Marijke Velzeboer-Salcedo, senior advisor on Gender, Ethnicity and Health, at PAHO.

Although both male and female partners carried out acts of aggression when drinking, women experienced more severe aggression and injury. They were also more afraid of their partner, and were more angry and upset, the research showed.

In Unhappy Hours, the Canadian chapter looks at alcohol and partner aggression in the 10 provinces using data from the GENACIS Canada survey, funded by the Canadian Institutes of Health Research (CIHR).

Analyses from the survey suggested that level of alcohol consumption was strongly associated with being both the perpetrator and victim of partner physical aggression. For example, both men and women who consumed five or more drinks on any occasion in the past year were significantly more likely to report partner physical aggression than were respondents who never consumed alcohol

at this level. The relationship between drinking pattern and partner aggression was especially strong among those who reported that alcohol was involved in the most severe incident that they had experienced in the past two years.

The study also found that partner aggression decreased with age and was least likely among couples who were legally married (compared to cohabiting, divorced/separated or single). In addition, female victims rated aggression by the male partner as more severe and themselves as more afraid, upset and angry compared with ratings by male victims. These findings were mirrored across the other nine countries included in the analyses, suggesting that the relationship between alcohol consumption and intimate partner violence is similar across diverse cultures and drinking patterns.

Dr. Graham said, "It is particularly noteworthy that, although frequency of drinking is not consistently related to partner violence across different countries, there is a very consistent link between amount consumed per occasion and engaging in partner violence, suggesting that it is intoxication rather than merely alcohol use that provides the link."

Ambassador Albert R. Ramdin, Assistant Secretary General of the Organization of American States, noted at the book launching, "Violence is not just in the home. Violence against women includes, as well, violence perpetrated in the community and, violence perpetrated or condoned by the State or its agents.  This makes for an ample array of perpetrators and a great variety of spaces where women are at risk. Protecting women from the manifestations of violence and discrimination involves not only fixing laws and policies to eliminate latent sexism, but also fighting against the prejudices of public officials in charge of applying them."
____________________
Desde la Organización Panamericana de la Salud (OPS):
Nuevo libro de la OPS revela vínculos entre consumo excesivo de alcohol y violencia doméstica

Un nuevo libro publicado por la Organización Panamericana de la Salud (OPS) aporta evidencias procedentes de hasta 10 países de que el consumo excesivo de alcohol está asociado con un creciente riesgo de victimización y de perpetuación de violencia doméstica en hombres y mujeres.

Los resultados de la investigación que hoy aparecen publicados en el libro "Unhappy Hours: Alcohol and partner aggression in the Americas", vinculan la agresión física entre miembros de parejas íntimas con patrones de consumo de alcohol, edad y estado civil.

"La publicación de Unhappy Hours: Alcohol and Partner Aggression in the Americas es la última contribución para un mejor entendimiento de la violencia doméstica y, por ello, para lograr intervenciones más eficaces para corregir este mal", dijo la Dra. Mirta Roses, Directora de la OPS. "El mensaje del libro es claro: Políticas eficaces para reducir el consumo excesivo y dañino de alcohol en la población tendrán un beneficioso impacto en los índices de violencia contra la mujer".

El libro, que saldrá en español y en inglés, presenta evidencias de Argentina, Canadá, Costa Rica, Brasil, Belice, Nicaragua, Perú, México, Uruguay y de los Estados Unidos que demuestran que el consumo abusivo de alcohol está directamente relacionado con un riesgo tanto para la victimización como de la perpetuación de violencia doméstica en hombres y mujeres de estos países.

El vínculo está fundamentalmente relacionado con el consumo episódico de grandes cantidades de alcohol, ya que no existe un patrón consistente que ligue la violencia doméstica con frecuencia en la ingestión de alcohol. Los hombres son más proclives a haber estado bebiendo en el momento de la agresión en países donde la bebida es relativamente esporádica y en los países donde se consumen grandes cantidades en cada ocasión, el patrón típico de la mayoría de los países de la Región.

"Hace muchos años que sabíamos y nos ha preocupado el daño que la violencia doméstica ha causado a mujeres, niños e incluso a hombres en nuestra Región", afirma la Dra. Roses en el prefacio de la nueva publicación. "También sabíamos que el alcohol es uno de los principales factores de riesgo de la carga de enfermedad en las Américas – sólo en el 2002, el alcohol fue responsable por más de 323000 muertes y más de 14 millones de años de vida saludable perdidos debido a muertes prematuras y discapacidad".

La investigación fue realizada como parte del proyecto GENACIS (Género, Alcohol y Cultura: Un Estudio Internacional) , relativo a actuales conocimientos en materia de agresión en parejas íntimas. El libro, publicado por la OPS, ha sido editado por la Dra. Kathryn Graham, del Center for Addiction and mental Health (CAMH) de Canadá, por Sharon Bernards, también del CAMH, por Myriam Munné, del Instituto de Investigación de la Universidad de Buenos Aires, y por Sharon Wilsnack, de la Universidad de Dakota del Norte.

"El Estudio Multicéntrico de la OPS es un brazo de esta iniciativa que específicamente examina estos asuntos en 10 países de las Américas y que explora la relación entre consumo de alcohol y violencia doméstica", dijo Lori Heise, investigadora del Gender Violence and Health Centre, de la London School of Hygiene and Tropical Medicine. "El estudio de la OPS no solo aborda un aspecto no suficientemente tocado del dilema de la violencia sino que avanza la metodología de la investigación al recolectar información detallada de cómo mujeres y hombres experimentan el evento. "¿Qué tan severo fue? ¿Cuál fue el nivel de miedo? ¿Qué tan disgustado/a estaba justo después de que ocurriera el incidente?"

"Si usted habla con mujeres sobre sus experiencias de la violencia, ellas frecuentemente vinculan bebida y abuso, especialmente el beber del componente masculino de su pareja. Las mujeres han sospechado desde hace mucho lo que este estudio viene ahora a confirmar: que el riesgo de la violencia sube cuando los hombres beben copiosamente", añadió.

Políticas sobre alcohol dirigidas a una reducción general del consumo alcohol, tales como aplicación de precios e impuestos especiales o con medidas regulatorias de publicidad, horarios y puntos de venta, pueden impactar en la reducción de la relación entre alcohol y violencia doméstica. Un estudio de la ciudad de Diadema, en Brasil, mostró que la reducción de los horarios establecidos de venta de bebidas alcohólicas resultó en un 30 por ciento menos de llamadas a la policía referentes a violencia contra la mujer.

"En vista de la evidencia respecto a la relación entre consumo de alcohol y violencia doméstica, se deben promover políticas eficaces para reducir el fuerte consumo episódico de alcohol como parte integral de las políticas y programas de reducción de la violencia doméstica. Más allá del nivel de desarrollo o cultura, está claro que se necesita actuar para abordar la violencia doméstica relacionada con el alcohol", de acuerdo con la Dra. Maristela G. Monteiro, Asesora de la OPS en Alcohol y Abuso de Sustancias, y con Marijke Velzeboer-Salcedo, Asesora de la OPS en asuntos de Género, Etnicidad y Salud.

El estudio reveló asimismo que la agresión doméstica disminuía con la edad y era menos probable entre parejas legalmente unidas, en comparación con parejas cohabitantes, solteras o divorciadas/separadas.

El Embajador Albert R. Ramdin, Secretario General Adjunto de la Organización de estados Americanos, afirmó en el lanzamiento del nuevo libro, que "la violencia no solo se da en el hogar. La violencia contra la mujer incluye, también, la violencia perpetrada en la comunidad y la violencia perpetrada o aceptada por el Estado y sus agentes. Proteger a la mujer de las manifestaciones de violencia y discriminación no solo implica disponer leyes y políticas para la eliminación del sexismo latente sino también luchar contra los prejuicios de los oficiales públicos responsables de su aplicación".
Tags: alcohol consumption, Argentina, Belice, Belize, Brasil, Brazil, CAMH, Canada, CIHR, consumo de alcohol, consumo de álcool, Costa Rica, Mexico, Nicaragua, OPS, PAHO, partner violence, Peru, Uruguay, violencia doméstica
Subscribe to My Comments Feed
Leave a Reply