« Improving Sanitation in Belem / Melhorando Saneamento em Belém | Home | Promoting Renewable Energy in Costa Rica »
By Keith R | July 9, 2008
Topics: Health Issues | No Comments »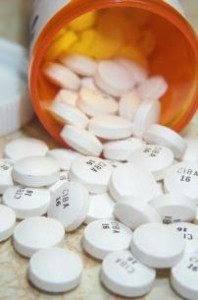 A few years back, I engaged someone I know in the research-based pharmaceutical industry in a discussion of the raging debate over whether developing countries would impose compulsory licensing of key patented (by multinational companies) drugs for the treatment of life-threatening conditions such as HIV/AIDS and cancer, followed by either local production or importing generics produced by firms in other developing nations.
He scoffed at the idea. What about Brazil, I asked. No way, he retorted, Brazil cannot supply its own market, much less scale up R&D and production to the point that it could export.
I disagreed regarding the medium and long term. I listed the reasons why, which included the commitment of the Brazilian Health Ministry to a similar strategy (they see it as a public health imperative) and the capabilities and potential of the health sector complex led by the Oswaldo Cruz Foundation (better known in Brazil as "Fiocruz"). That gave him pause, but he still expressed skepticism.
In the several years since, Brazil has acted more in line with my reasoning than his.
They challenged several key patents, negotiated major price cuts in patented medicines, and launched some generic competitors. The Brazilian Development Bank (BNDES), created the Program for the Support to the Development of the Pharmaceutics Production Chain (Programa de Apoio ao Desenvolvimento da Cadeia Produtiva Farmacêutica – PROFARMA) to increase the competitiveness of the Brazilian pharmaceutical sector, reduce the vulnerability of Brazil's health sector and policy to foreign pressures, promote local production, and yes, work toward export capability for Brazilian brand pharmaceuticals.
In May of this year, BNDES, Fiocruz and the Health Ministry cosponsored a conference in Rio de Janeiro examining how they can further strengthen the "economic-industrial complex of health" in Brazil.  And then in June, this announcement of BNDES support for the bid by a local company (regardless of its name), Eurofarma, to enter the global trade in cancer medicines.
________________________

From the National Bank for Economic and Social Development (BNDES):
BNDES signs off R$ 2.2 million loan for cancer medicines

BNDES signed off R$ 2.2m financing for Eurofarma Laboratórios Ltda. to develop an innovative cancer medicine. The total investment for the project is R$ 4.4m and the funds will be disbursed through the Programa de Apoio ao Desenvolvimento do Complexo Industrial da Saúde (Support Program for the Development of the Pharmaceutical Productive Chain – PROFARMA – Innovation).

The main purpose is the development of a clinical study in critical esophagus cancer with the medicine Nimotuzumabe. If results are satisfactory, the initiative will enable Brazilian population's access to highly modern therapeutic practices. The medicine is about to be recommended for tests in head and neck cancer, brain tumors in adults and children and lung cancer.

Nimotuzumabe is the generic name given by the World Health Organization to the medicine, developed by Centro de Imunologia Molecular de Havana (Molecular Immunology Center of Havana – CIMH), Cuba. The medicine has been licensed to several companies all around the world. In Brazil, the only company assigned the license is Eurofarma. The product's advantage vis-à-vis the competitors is that it presents less side effects with the same clinic benefits.

Knowledge of human genes and proteins responsible for the growth of cancer cells is leading to a new phase in cancer treatment.

Nimotuzumabe is a biological molecule, a monoclonal antibody that destructs solid tumors. A monoclonal antibody is a lab-synthesized protein, designed to reach structures of specific proteins from the tumor cells surface, or encourage the immunologic system to destruct these cells. However, to become more efficient it must be combined with other forms of therapy, such as chemotherapy and radiotherapy.

Eurofarma is the fifth largest Brazilian pharmaceutical company and it takes the third place in the ranking of the largest labs controlled by domestic capital. It operates with four plants in the state of São Paulo and a fifth one exclusively focused on veterinary products, in Rio de Janeiro. In the domestic market of generic medicines, Eurofarma is ranked third, with a 7.5% share. The company was the Brazilian forerunner in the sale of cancer generic medicines. This project it will contribute for the increase of therapeutic alternatives against câncer in Brazil.

Esophagus câncer is ranked ninth in the list of the most common malign tumors in the world, and it is one of the most harmful ones. In Brazil, estimates point out to 8.64 new cases in 100 thousand men and 2.74 new cases in 100 thousand women a year.

In head and neck câncer, estimates point out that around 30% and 40% of patients could benefit from treatments with Nimotuzumabe. When it detected at early stages, this type of cancer has around 75% and 90% of curing possibility. Unfortunately, this percentage falls to at least 30%, when the disease is diagnosed at late stages. In Brazil, according to the World Health Organization (WHO), nearly 18 thousand people a year are affected by the disease, and from these, 9 thousand die.
________________________
Desde o Banco Nacional de Desenvolvimento Econômico e Social (BNDES):
BNDES financia com R$ 2,2 milhões produção de remédio contra câncer

O BNDES aprovou financiamento de R$ 2,2 milhões para a Eurofarma Laboratórios Ltda. desenvolver medicamento inovador no combate ao câncer. O investimento total do projeto é de R$ 4,4 milhões e os recursos serão liberados no âmbito do Programa de Apoio ao Desenvolvimento do Complexo Industrial da Saúde (PROFARMA – Inovação).

O objetivo é o desenvolvimento clínico de estudo em câncer de esôfago avançado com o medicamento Nimotuzumabe. Caso os resultados se mostrem favoráveis, a iniciativa possibilitará o acesso da população brasileira a uma moderna modalidade terapêutica. Outras indicações em desenvolvimento do medicamento a ser testado são câncer de cabeça e pescoço, tumores cerebrais de adultos e crianças e câncer de pulmão.

Nimotuzumabe é o nome genérico dado pela Organização Mundial da Saúde ao biofármaco, desenvolvido pelo Centro de Imunologia Molecular de Havana (CIMH), em Cuba. O medicamento vem sendo licenciado para diversas empresas em todo o mundo, inclusive no Brasil, com exclusividade para a Eurofarma. A vantagem do produto frente aos concorrentes é que ele apresenta menos efeitos colaterais com os mesmos benefícios clínicos.

O conhecimento dos genes e proteínas humanas responsáveis pelo crescimento das células cancerosas está conduzindo a uma nova fase no tratamento do câncer.

O Nimotuzumabe é uma molécula biológica, um anticorpo monoclonal que provoca a destruição dos tumores sólidos. Um anticorpo monoclonal é uma proteína sintetizada em laboratório, projetada para atingir estruturas de proteínas específicas da superfície de células tumorais, ou ainda estimular o sistema imunológico a destruir estas células. Mas, para se tornar mais eficiente deve ser combinado com outras formas de terapia, tais como a quimioterapia e a radioterapia.

A Eurofarma é a quinta maior empresa farmacêutica brasileira e ocupa a terceira posição no ranking dos maiores laboratórios de capital nacional. Opera com quatro unidades industriais localizadas no estado de São Paulo e uma quinta dedicada exclusivamente a produtos veterinários, no Rio de Janeiro. No mercado nacional de medicamentos genéricos, a Eurofarma ocupa a terceira posição, com participação de 7,5%. A empresa foi pioneira, no Brasil, na comercialização de medicamentos genéricos no segmento de oncologia. Com este projeto, contribuirá para o aumento das alternativas terapêuticas contra o câncer no país.

O câncer de esôfago está em nono lugar na lista dos tumores malignos mais comuns do mundo, e é um dos mais agressivos. No Brasil a incidência é estimada em 8,64 novos casos em 100 mil homens e 2,74 novos casos em 100 mil mulheres por ano.

Nos casos de câncer de cabeça e pescoço, estima-se que entre 30% e 40% dos pacientes poderiam beneficiar-se da terapia com Nimotuzumabe. Quando detectado em sua fase inicial, esse tipo de câncer tem possibilidade de cura entre 75% e 90%. Infelizmente, esta porcentagem cai para até, no máximo, 30%, quando a doença é diagnosticada tardiamente. A doença atinge no Brasil, segundo dados da Organização Mundial de Saúde (OMS), cerca de 18 mil pessoas a cada ano, com a ocorrência de mais de 9 mil mortes.
Tags: anticorpo monoclonal, biofármaco, BNDES, brain tumors, Brasil, Brazil, cancer, câncer de cabeça, câncer de esôfago, câncer de pulmão, chemotherapy, CIMH, Cuba, esophagus cancer, Eurofarma, fármacos, generic drugs, medicamentos, medicines, monoclonal antibody, neck cancer, Nimotuzumabe, OMS, oncologia, PROFARMA, quimioterapia, radioterapia, radiotherapy, remédio, São Paulo, tumores cerebrais, tumores malignos, WHO
Subscribe to My Comments Feed
Leave a Reply