« El Desarrollo y el Cambio Climático | Home | A mortalidade de não-fumantes expostos à fumaça do tabaco / The Mortality of Non-smokers Exposed to Tobacco Smoke »
By Keith R | September 4, 2008
Topics: Health Issues, Tobacco Control | No Comments »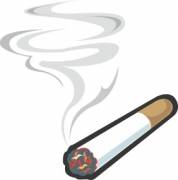 On August 28 — Brazil's National Day to Combat Tobacco — José Serra, the Governor of the state with the biggest market in the nation, São Paulo, sent to the state legislature a bill would ban smoking in areas of collective use, whether public or private. The bill looks to be one of the toughest offered in Latin America and the Caribbean.
The bill would cover workplaces, schools, places of worship, health clinics, bars, restaurants, boats, hotels, inns, sports and training centers, theaters, museums, libraries, cinemas, shopping centers, supermarkets, banks, pharmacies, collective transport, taxis and even condominium common areas.The sole exceptions would be residences, public thruways, meeting places of religions where smoking is part of the ceremony, and establishments exclusively devoted to the consumption of smoking products.
Those responsible for areas covered under the bill would be required to warn violators of the ban, and if necessary, ask them to leave and even call the police if they do not.  All covered establishments would have to post warnings against smoking and provide information on how to report violations.
Enforcement of the the measure, should it become law, would be split between the state consumer protection agency, Procon, and health inspectors.  Violations generally would be subject to penalties under the Consumer Code, which can range from fines to canceling the operating license of the establishment.
________________________
Desde a Secretaria da Saúde (SES) do Estado de São Paulo:
Lei proíbe fumo em bares, restaurantes e até condomínios do Estado de São Paulo

O governo do Estado de São Paulo vai encaminhar à Assembléia Legislativa um projeto de lei que proíbe terminantemente o fumo em ambientes de uso coletivo públicos ou privados, incluindo bares, restaurantes, boates, hotéis e áreas comuns de condomínios, em todo o território estadual. É a mais dura legislação contra o tabaco já lançada na história de São Paulo, com sanções para os estabelecimentos onde a infração for constatada.

O projeto de lei foi apresentado nesta quinta-feira, 28 de agosto, pelo governador José Serra e pelo secretário de Estado da Saúde, Luiz Roberto Barradas Barata, em evento no Instituto do Câncer de São Paulo "Octavio Frias de Oliveira". A iniciativa faz parte das atividades do Dia Nacional de Combate ao Fumo, comemorado em 29 de agosto.

Pela proposta o consumo de cigarros, cigarrilhas, charutos ou qualquer outro produto fumígeno também não será permitido em ambientes de trabalho, estudo, culto religioso, lazer, esporte e entretenimento, além de áreas comuns de condomínios, casas de espetáculos, teatros, cinemas, pousadas, centros comerciais, bancos, supermercados, açougues, padarias, farmácias, drogarias, repartições públicas, instituições de saúde, escolas, museus, bibliotecas, espaços de exposições, veículos de transporte coletivo, viaturas oficiais e táxis.

Em todos esses locais deverão ser afixados avisos sobre a proibição, além dos telefones e endereços dos órgãos de vigilância sanitária e de defesa do consumidor. Os responsáveis pelos estabelecimentos deverão advertir os infratores e, na insistência das pessoas, pedir que saiam do local, chamando até mesmo a polícia, se necessário.

O projeto prevê que qualquer pessoa poderá denunciar, à Vigilância Sanitária ou ao Procon, os locais onde a lei não for respeitada. Quem descumprir a legislação estará sujeito às sanções previstas no Código de Defesa do Consumidor, que incluem desde multa até a cassação da licença do estabelecimento, além de autuações por parte da Vigilância Sanitária.

Somente serão excluídas da legislação os locais de culto religioso onde o fumo faça parte do ritual, instituições de saúde que tenham pacientes autorizados a fumar pelo médico responsável, vias públicas, residências e estabelecimentos exclusivamente destinados ao consumo de produtos fumígenos, como charuterias, por exemplo.

"Esta lei será um grande salto de qualidade na prevenção de problemas de saúde relacionados ao tabaco e do fumo passivo, que também expõe aos riscos os não fumantes que inalam a fumaça dos cigarros", afirma o secretário de Estado da Saúde, Luiz Roberto Barradas Barata.
Tags: açougues, bancos, banks, bars, bibliotecas, boats, Brasil, Brazil, centros comerciais, charuterias, charutos, cigarrilhas, cigarros, cinemas, collective transport, condomínios, condominium, Consumer Code, drogarias, environmental tobacco smoke, escolas, espaços de exposições, farmácias, fumaça, fumar, health clinics, hotels, inns, instituições de saúde, José Serra, libraries, movies, museums, museus, padarias, passive smoking, pharmacies, places of worship, pousadas, PROCON, produtos fumígenos, public health, repartições públicas, restaurants, sanções, São Paulo, saude, schools, secondhand smoke, shopping centers, sports and training centers, supermarkets, supermercados, tabaco, tabagismo, táxis, teatros, theaters, tobacco, transporte coletivo, vigilancia sanitaria, workplaces
Subscribe to My Comments Feed
Leave a Reply