« Improving Environmental Quality in Porto Alegre | Home | Protecting Health from Climate Change »
By Keith R | June 3, 2008
Topics: Health Issues | No Comments »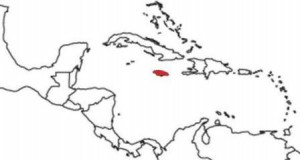 Last month the World Bank approved three loans for Jamaica worth US$65 million for various social services.  What the three have in common are health care.
The first, US$40 million for Jamaica's Social Protection Project, has as its centerpiece improvements to the Program of Advancement Through Health and Education (PATH).   Launched in 2002, PATH provides cash transfers on the condition that children attend school and visit health centers periodically.
The second loan for US$15 million will co-finance the implementation of Jamaica's National Strategic Plan for Early Childhood Development, which among other things provides for (1) preventive health care for 0-6 year olds; (2) early and effective screening, diagnosis and early intervention for at-risk children and households.  The loan also will strengthen organizations, policies, norms and practices governing early childhood development.
The third loan for US$10 million will help implement the Government's National HIV/AIDS Program by (1) supporting prevention efforts targeted at high-risk groups and the general population; (2) increasing access to treatment, care and support services for infected and affected individuals; and (3) strengthening the national HIV/AIDS program management capacity and supporting analysis to identify priorities for building the capacity of the health sector to respond to the HIV/AIDS epidemic and other priority health problems.
This is a follow-on project to the ongoing Bank-funded Jamaica HIV/AIDS Prevention and Control Project, which is scheduled to close on May 31, 2008.
The three loans are repayable in 30 years and include a five-year grace period.
Tags: AIDS, Banco Mundial, childhood development, diagnosis, early intervention, HIV, Jamaica, PATH, preventive health care, public health, salud pública, saude, screening, SIDA, VIH, World Bank
Subscribe to My Comments Feed
Leave a Reply