« Minas' New Focal Point for Waste Matters | Home | O futuro é hoje! »
By Keith R | September 27, 2007
Topics: Food/Beverage Issues, Health Issues, Tobacco Control | No Comments »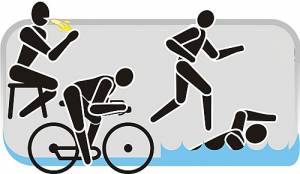 From the Pan American Health Organization (PAHO):
Campaign against Chronic Diseases Set for the Caribbean

A major new campaign to fight chronic disease in the Caribbean is getting underway in an effort to stem "the worst epidemic of chronic diseases like heart disease, stroke, cancer, diabetes and chronic respiratory disease in the Americas," with the participation of heads of government.

Government leaders want to work together to reduce risk factors such as obesity, unhealthy food choices, physical inactivity, high cholesterol and tobacco use, which contribute to making chronic diseases the leading causes of death in Caribbean countries, according to the Pan American Health Organization's Dr. James Hospedales.

PAHO and the Caribbean Community organized a historic summit, "Stemming the Tide of Non-communicable Diseases in the Caribbean, hosted by the Prime Minister of Trinidad & Tobago, the Hon. Patrick Manning, to launch the watershed regional campaign against chronic diseases.

Government leaders including the Chairman of CARICOM, Hon. Owen Arthur, Prime Minister of Barbados, Dr. Denzil Douglas, Prime Minister of St Kitts & Nevis, and Secretary General of CARICOM Edwin Carrington, along with the chairman of the Caribbean Commission on Health and Development, Dr. George Alleyne, are calling for regional unity to stop the epidemic of chronic "lifestyle" diseases, which account for more than half the incidence of death and disease in the CARICOM region.

"That we are meeting as Heads of Government on this matter indicates the priority that CARICOM has placed on the topic," Prime Minister Manning said, noting that tobacco taxes were a good initial step but that a comprehensive public education program on lifestyle management, in partnership with the media, is also needed.

Dr. Alleyne also said the Caribbean summit focus on individual responsibility for the reduction of chronic diseases must be coupled with the need for policy makers to create an enabling environment which that empowers individuals to manage their own lifestyle, and with a regional public education program to inform people about the magnitude of chronic diseases and how to help reduce risk factors for them.

Both in the Caribbean and in Latin America, chronic diseases are now the leading cause of premature mortality, accounting for nearly half the deaths of persons under 70, and for two out of three deaths overall. In the current decade, cardiovascular diseases are expected to claim 20.7 million lives in the Americas, and predictions for the next 20 years include a tripling of heart disease and stroke mortality in Latin America.

Dr Edward Greene, Assistant Secretary General of the CARICOM Secretariat, said critical concerns also include measures on food importation, production and pricing to help ensure that people can afford to buy healthy foods. The assault on chronic diseases comes in the wake of the recommendations of the Commission on Health and Development, which reasserted the need for better food choices and greater physical activity on the part of Caribbean populations and advocated public policy measures by Caribbean Governments to modulate the environment.

The Caribbean summit Sept. 15 was organized by CARICOM and PAHO, with heads of government, other decision and policy makers, and regional and international organizations to curtail lifestyle-related diseases such as obesity, high blood pressure, diabetes, stroke, heart attack and cancer.

The Pan American Health Organization, regional office for the Americas of the World Health Organization, works with all the countries of the Americas to improve the health and raise living standards of their peoples.

Desde la Organización Panamericana de la Salud (OPS):
Lanzan campaña contra enfermedades crónicas en el Caribe

Una nueva campaña para luchar contra las enfermedades crónicas en el Caribe se acaba de poner en marcha con la participación de las máximas autoridades gubernamentales de los países en un esfuerzo sin precedentes por revertir "la peor epidemia en las Américas de enfermedades crónicas como padecimientos del corazón, accidentes cerebro-vasculares, cáncer, diabetes y enfermedades respiratorias".

Los líderes de los gobiernos implicados quieren trabajar unidos para reducir factores de riesgo como la obesidad, las preferencias alimenticias no saludables, la inactividad física, el alto colesterol y el uso del tabaco. Según el Dr. James Hospedales, de la Organización Panamericana de la Salud (OPS), todos estos factores contribuyen a hacer que las enfermedades crónicas constituyan la principal causa de mortalidad en países del Caribe.

La OPS y la Comunidad del Caribe organizaron la histórica cumbre "Deteniendo la Marea de Enfermedades no Transmisibles en el Caribe", bajo los auspicios del Primer Ministro de Trinidad y Tobago, Hon. Patrick Manning, como el más apropiado escenario para proceder al lanzamiento de la campaña regional contra las enfermedades crónicas.

Líderes gubernamentales, incluyendo el Presidente de CARICOM, Hon. Owen Arthur, el Primer Ministro de Barbados, Dr. Denzil Douglas, el Primer Ministro de St. Kitts & Nevis, y Secretario General de CARICOM, Edwin Carrington, además del presidente de la Comisión de Salud y Desarrollo del Caribe, Dr. George Alleyne, están haciendo un llamado a la unidad regional para poner freno a una epidemia de enfermedades crónicas "de estilos de vida" que es la causante de más de la mitad de la incidencia de muertes y enfermedad en la región de CARICOM.

"El hecho que nos estemos reuniendo los Jefes de Gobierno sobre este asunto es indicativo de la prioridad que se le ha dado en CARICOM a este tema", dijo el Primer Ministro Manning, al tiempo que indicó que los impuestos al tabaco eran un buen paso inicial pero que también es necesario un completo programa de educación pública sobre el manejo de los estilos de vida y en asociación con los medios de comunicación.

También el Dr. Alleyne dijo que en la Cumbre en el Caribe, el foco de la responsabilidad individual para reducir las enfermedades crónicas debe ser reforzado con la necesidad de que los tomadores de decisiones contribuyan a que se establezcan las condiciones necesarias que permitan a las personas manejar sus propios estilos de vida, además de reforzar estos elementos clave con una gran campaña de educación pública regional que informe a toda la población sobre la magnitud de las enfermedades crónicas y sobre cómo se puede ayudar para reducir los factores de riesgo.

Tanto en el Caribe como el América Latina, las enfermedades crónicas son ahora la primera causa de mortalidad prematura, causante de casi la mitad de las muertes de personas menores de 70 años, y de dos de cada tres muertes en general. Se estima que en la presente década, las enfermedades cardiovasculares clamen la vida a 20.7 millones de personas en las Américas. Las predicciones para los próximos 20 años apuntan a que las muertes por enfermedades del corazón y por accidentes cardiovasculares se triplicarán en América Latina.

El Dr. Edward Greene, Sub-Secretario General del Secretariado de CARICOM, dijo que entre las preocupaciones críticas se incluyen medidas respecto a la importación, producción y sistemas de precios de los alimentos para contribuir a que las personas puedan permitirse adquirir alimentos saludables con toda seguridad. Este asalto contra las enfermedades crónicas llega justo después de las recomendaciones de la Comisión de Salud y Desarrollo del Caribe, que reiteró la necesidad de una mejor selección de alimentos y mayor actividad física de parte de los pueblos del Caribe junto con la adopción de medidas y decisiones públicas por los Gobiernos del Caribe para armonizar las presentes condiciones.

La Cumbre del Caribe del 15 de septiembre fue organizada por CARICOM y por la OPS, con la asistencia de jefes de gobiernos, altos funcionarios y tomadores de decisiones así como por representantes y funcionarios de organizaciones regionales e internacionales unidos para trabajar juntos en aras de revertir la incidencia de las enfermedades y condiciones relacionadas con estilos de vida tales como obesidad, alta presión arterial, diabetes, accidentes cardiovasculares, ataques al corazón y cáncer.

La OPS fue establecida en 1902 y es la organización de salud pública más antigua del mundo. Es la Oficina Regional para las Américas de la Organización Mundial de la Salud y trabaja con los países para mejorar la salud y elevar la calidad de vida de sus habitantes.
Tags: accidentes cerebrovasculares, alta presión, ataques al corazón, cancer, Caribbean, Caribe, CARICOM, cholesterol, chronic diseases, colesterol, diabetes, enfermedad cardíaca, enfermedades cardiovasculares, enfermedades crónicas, enfermedades respiratorias, heart attack, heart disease, high blood pressure, infartos, lifestyle management, non-communicable diseases, obesidad, obesidade, obesity, OPS, PAHO, physical inactivity, public health, salud pública, saude, St. Kitts and Nevis, stroke, tabaco use, tabagismo, tabaquismo, tobacco taxes, Trinidad and Tobago
Subscribe to My Comments Feed
Leave a Reply