« A New Green Globe Regime for Central America and the Caribbean | Home | World No Tobacco Day 09: Brazilian Research Shows Pictorial Warnings Work »
By Keith R | May 27, 2009
Topics: Chemicals, Cleaning Products, Health Issues, Pharmaceutical Issues | No Comments »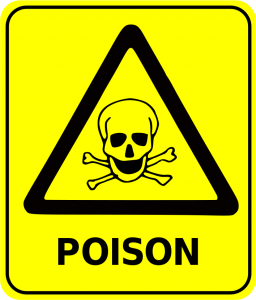 From the Ministry of Health (MOH):
Bleach, Pharmaceuticals and Pesticides, main agents of accidental poisoning in children … Health Ministry warns parents and caregivers

The Ministry of Health's surveillance reports have uncovered that bleach, pharmaceuticals (medications) and pesticides are still major household health hazards accounting for majority of cases of accidental poisoning in children.

According to the 2008 Accidental Poisoning Facts and Figures for Jamaica, bleach, pharmaceuticals and pesticides together accounted for 424 (66%) of the 639 cases reported in 2008. Of the 639 cases reported over the period, 504 (79%) occurred in infants and children under 5 years of age. Children 2 years old and under represented 404 (63%) of cases.

Director of the Health Promotion and Protection Division in the Ministry, Dr. Eva Lewis Fuller said the Ministry is deeply concerned about the increases especially the large proportion involving children. She said the number of children affected has been consistently high over the years, citing 75% in 2007 and 77% in 2006.

Dr. Fuller said the Ministry is likewise concerned about the continuous percentage increase in cases related to pharmaceuticals. She said pharmaceuticals as a causative agent have shown a continuous increase each year with just a slight decrease in 2007. Pharmaceuticals accounted for 16%, 20%, 17% and 22% respectively over the period 2005-2008. Given this trend, Dr. Fuller indicated that pharmaceuticals as a causative agent has the potential to surpass bleach if not kept in check.

Bleach continues to be a dominant agent but there has been a noted decrease in the proportioning of cases caused by this agent with 42% in 2005, 30% in 2006, 28% in 2007 and 27% last year. Pesticides have maintained a consistent proportion over the same period except in 2008 when there was a decrease.

In emphasizing the importance of proper storage in reducing accidental poisoning, Dr. Fuller said "parents and caregivers can prevent poisonings by using child-resistant packaging and keep medicines and household chemicals locked up and out of children's reach".

She also said that chemicals must not be stored in soft drinks bottles, water bottles and cups as children associate these containers with food.

"Children are curious, and they act fast. So do poisons. So I urge parents to take heed and keep chemicals and other dangerous items out of reach of children to prevent harm and long term adverse effects and even deaths caused by these products." Dr. Fuller said.

Dr. Fuller said the upcoming observation of Poison Prevention Week (May 24-31) provides a very important opportunity to continue the education about poison prevention. The Ministry of Health she said will be partnering with the Caribbean Poison Information Network (CARPIN) on a number of activities under the theme "Are We Poisoning Ourselves?" The main activities of the week are a two-day Scientific Conference on May 30 and 31 at the Terra Nova Hotel and a Public Forum scheduled for the St. Andrew Parish Church Hall on May 28.
Tags: accidental poisoning, bleach, CARPIN, child-resistant packaging, children, Health Ministry, household chemicals, Jamaica, medications, medicines, pesticides, pharmaceuticals, poison prevention, soft drink bottles, water bottles
Subscribe to My Comments Feed
Leave a Reply