« Jamaica Opts for Biofuels | Home | EPC "Awards" Manipulative Food Advertising to Children »
By Keith R | March 12, 2009
Topics: Tobacco Control | No Comments »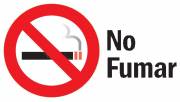 At the 14th World Conference on Tobacco OR Health (WCTOH) held this week in Mumbai, India, two sets of awards were given this week in international recognition of exemplary tobacco control efforts.  In both sets Latin Americans figured prominently.
The first set, announced on 09 March, were the Bloomberg Awards for Global Tobacco Control given by the Bloomberg Philanthropies (the philantropy created by millionaire businessman and New York City Mayor Michael Bloomberg) to recognize "governments or non-governmental organizations demonstrating excellent progress or achievement in implementation of MPOWER policies."  MPOWER is the World Health Organization's (WHO) acronym in English (and playing off its pronunciation as "empower") for the what WHO considers to be the six most effective tobacco control strategies:
Monitoring the epidemic and prevention policies;
Protecting people from secondhand smoke;
Offering help to people who want to quit;
Warning about the dangers of tobacco;
Enforcing bans on advertising, promotion and sponsorship; and
Raising taxes and prices.
Each Bloomberg award comes with a US$100,000 grant for the recipient to continue their anti-tobacco efforts.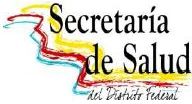 Half of the four 2009 Bloomberg awards were to Latin American institutions.  One went to Mexico's Federal District (DF) for its law on smokefree environments that outlawed smoking in bars, restaurants, most workplaces and other enclosed places in Latin America's largest city.  The award was received on behalf of DF by its Health Secretary, Armando Ahued.
The other Bloomberg Award went to the Panamanian Coalition Against Smoking (Coalición Panameña Contra el Tabaquismo – COPACET) for its efforts at ensuring that Panama's law banning tobacco advertising and sponsorship was comprehensive, including restrictions at point-of-sale, and that it has been fully enforced by national and local health authorities.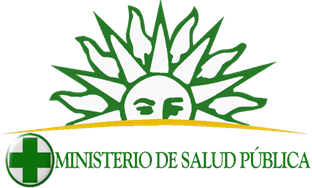 The second set of awards, announced on 11 March, were the Luther L. Terry Awards given out by the American Cancer Society (ACS).  The Terry Award for "exemplary leadership by a government ministry" was given to Uruguay's Ministry of Public Health (Ministerio de Salud Pública – MSP) for passage and implementation of its groundbreaking tobacco control bill. "Uruguay became the world's first middle-income country and the first country in the Americas to adopt a comprehensive smoke-free law."  They also note that WHO has declared Uruguay as having the highest degree of compliance with the commitments of WHO Framework Convention on Tobacco Control (FCTC).

The Terry Award for "outstanding organization" was given to the InterAmerican Heart Foundation (IAHF) for its efforts in Latin America and the Caribbean to get the FCTC ratified and implemented and advocacy for tobacco control laws. ACS also noted IAHF's role as co-organizer of the Society for Research on Nicotine and Tobacco (SRNT) Latin American Conference on Tobacco Control.
Tags: ACS, Bloomberg Award, Bloomberg Philanthropies, COPACET, FCTC, Health Ministry, IAHF, Mexico, Mexico City, Michael Bloomberg, MPOWER, MSP, Mumbai, OMS, SRNT, tabagismo, tabaquismo, Terry Award, Tobacco Control, Uruguay, WCTOH, WHO
Subscribe to My Comments Feed
Leave a Reply