« A WEEE Bill for Amazonas | Home | World Bank: Climate Change Adaptation Could Cost $75-100 bn/yr / Banco Mundial: la adaptación al cambio climático costará US$75.000-100.000 millones al año »
By Keith R | September 29, 2009
Topics: Tobacco Control | 4 Comments »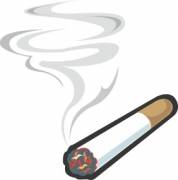 The push for smoke-free environments continues to march across Brazilian states — how long before federal legislators decide to extend such protections nationwide?
Today the governors of the southern state of Paraná (PR) and the western state of Amazonas (AM) signed new tobacco control laws, joining Ceará (CE), Rio de Janeiro (RJ) and São Paulo (SP) in restricting smoking in public places.  Both new laws have similar definitions of which places smoking should be banned, and both, as in the case of RJ and SP, charge those generally responsible for these places (employer, owner, manager, operator, etc.) with enforcing the ban and subject them to fines if they are found not doing so.  If they view an employee, user or consumer violating the Law, and if they refuse to comply, retire them from the premises, if necessary with the help of police force.
Two interesting differences: the AM law includes electronic cigarettes (e-cigarettes) [even though the federal government just banned their sale and promotion], and the PR law also bans smoking in vehicles in which there are children or pregnant women present. Another difference: the PR law simply references the sanctions in existing federal health law, while AM specifies a range of fines, depending on severity and whether the violator is a repeat offender, of R$1,000-50,000 without prejudice to federal health sanctions (in other words, both can be used).
Both laws ban smoking of any product (whether derived from tobacco or not) in "environments of collective use, whether public or private" if partially or totally enclosed, wherever people stay or circulate.  Both laws say that this explicitly covers workplaces, culture environments, leisure environments, religious environments, sport or training environments, common areas in condominiums, nightclubs, theaters, cinemas, bars, luncheonettes, boats, restaurants, food courts, hotels, inns, shopping centers/malls, banks, supermarkets, butcher shops, bakeries, pharmacies, government offices, health institutions, schools or study environments, museums, libraries, exhibition spaces, public or private collective transport (including planes and ferries), official cars and all types of taxis.
Tags: açougues, Amazonas, ambientes de trabalho, bakeries, bancos, banks, bares, bars, bibliotecas, boates, Brasil, Brazil, casas de espetáculos, Ceará, centros comerciais, children, cinemas, condomínios, condominiums, drogarias, e-cigarretes, electronic cigarettes, escolas, espaços de exposições, exhibition spaces, farmácias, ferries, food courts, hoteis, hotels, inns, instituições de saúde, lanchonetes, libraries, luncheonettes, museums, museus, nightclubs, padarias, Paraná, pharmacies, planes, pousadas, praças de alimentação, pregnant women, public health, public transport, repartições públicas, restaurantes, restaurants, Rio de Janeiro, São Paulo, saúde pública, schools, shopping centers, supermercados, táxis, teatros, theaters, Tobacco Control, transporte coletivo, vehicles, veículos, viaturas oficiais, workplaces
4 Responses to "More Brazilian States Opt for Smoke-Free Environments"
Leave a Reply