« Climate Change Country Profiles for 17 LAC Nations | Home | Further IDB Support for Peru's "Water for All" Program / Mas Apoyo del BID para el Programa Peruano "Agua para Todos" »
By Keith R | November 24, 2008
Topics: Tobacco Control | No Comments »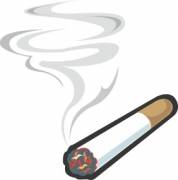 Synopsis in English: The governor of the southern Brazilian state of Paraná just signed a law that bans smoking inside vehicles transporting children or at any commercial establishment or event intended for children.  The new instrument is considered a complement to Paraná's 2005 law on smoking in public places.  In all probability other Brazilian states will follow Paraná's example.
________________________
Desde o Governo do Paraná:
Governo proíbe fumar em locais destinados a crianças

O governador Roberto Requião sancionou na quarta-feira (19) lei que proíbe fumar no interior de veículos que estejam transportando crianças ou eventos destinados a elas, além de estabelecimentos comerciais. A determinação complementa a lei já existente contra o tabagismo no 14.743/05, que decreta uma série de restrições contra este hábito, considerado a principal causa de morte evitável no mundo.

"Está claro que o tabagismo é um problema de saúde pública. Precisamos criar barreiras e conscientizar cada vez mais as pessoas dos males que o cigarro causa para a saúde, não só dos fumantes, mas também dos chamados fumantes passivos, que sofrem as conseqüências do tabagismo. Quando se trata de crianças, então, o problema é ainda maior", alerta o secretário da Saúde, Gilberto Martin.

Segundo a Organização Mundial de Saúde (OMS), o tabagismo é considerado uma doença pediátrica, pelo fato de que cada vez mais o consumo atinge faixas etárias mais baixas.A organização indica que quase metade das crianças do mundo respiram ar contaminado pela fumaça do tabaco, principalmente dentro de casa.

De acordo com o médico-pediatra da Secretaria de Saúde Vilmar Mendonça Guimarães, a inalação passiva de fumaça faz com que as crianças inalem de 1500 a 2000 substâncias tóxicas, que podem desencadear e piorar o estado de saúde daqueles que tem predisposição para doenças respiratórias como asma e rinite.

"Essa lei só trará benefícios para a saúde, pois diminuindo a exposição das crianças à fumaça evita-se que elas desenvolvam doenças alérgicas. Conseqüentemente, haverá uma redução na quantidade de internações ocasionadas por crises de asma e pneumonia, por exemplo", explica Vilmar.

Conscientes de que o tabagismo tem se tornado um problema social cada vez mais grave, ações públicas com abordagens no fumante passivo, em crianças e no meio ambiente já vem sendo tratadas.

"Este ano, na semana do combate ao tabagismo, em agosto, foram ministradas palestras e eventos sobre o problema em sua abrangência social, enfatizando não apenas os danos que podem causar ao fumante, mas também ao próximo e ao meio ambiente", relata Iludia Rosalinsk, responsável pela divisão de risco cardiovascular da Secretaria da Saúde.

De acordo com dados do Departamento de Atenção ao Risco, da Secretaria, 25% dos óbitos relacionados ao coração é motivado pelo tabagismo. 30% das mortes de câncer em geral e 90% dos óbitos de câncer de pulmão são provocados pelo consumo de tabaco.
Tags: asma, Brasil, Brazil, cancer, crianças, fumantes passivos, OMS, Paraná, passive smoking, rinite, tabagismo, Tobacco Control, WHO
Subscribe to My Comments Feed
Leave a Reply