« Recycling Used Motor Oil Packaging in Brazil | Home | BNDES Finances Small Hydropower Expansion »
By Keith R | December 25, 2008
Topics: Tobacco Control | No Comments »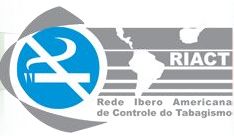 Recently the Ibero-American Tobacco Control Network (Rede Ibero-Americana de Controle do Tabagismo – RIACT) held in Rio de Janerio its first full-fledged meeting since its creation in 2007. Attending the two-day meeting were representatives from Argentina, Brazil, Costa Rica, El Salvador, Guatemala, Mexico, Panama, Paraguay and Uruguay, and the Pan American Health Organization (PAHO).  The meeting's focus was exchanging views and experiences in implementing Article 8 on of the World Health Organization (WHO) Framework Convention on Tobacco Control (FCTC) regarding "promoting 100% smoke-free environments."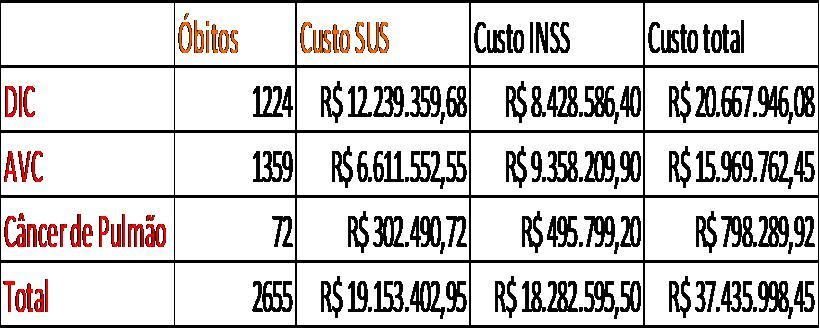 RIACT was created to bring together the tobacco control authorities of (Spanish- and Portuguese-speaking) Latin America and the Caribbean (LAC) with those of Spain and Portugal to cooperate, coordinate and collaborate in the implementation of the FCTC.  RIACT's coordinator is Brazil's National Cancer Institute (INCA).
During the meeting the Federal University of Rio de Janeiro (UFRJ) presented the results of its study commissioned by INCA on the costs of illnesses relating to secondhand smoke (sometimes known as "passive smoking").  Building on an earlier study that found that 2,655 Brazilian nonsmokers die every year due to exposure to others smoking, the new study found that it entails R$37.4 million in health care costs every year, R$19.15 million just in medical treatments in the Unified Health System (SUS) for associated cardiovascular conditions (DIC), strokes (AVC) and lung cancer, and R$18 million in related pensions and benefits paid by the social security system (INSS).
The head of São Paulo anti-tobacco program, Luizemir Wolney Lago, discussed the state's recent (limited) smoking ban and the governor's recent proposal to strengthen it sent to the state legislature.  He said that such laws need real sanctions in order to get establishments to honor the restrictions.
In other presentations Paula Johns, the head of a Brazilian nongovernmental organization, the Alliance for Tobacco Control, denounced the role of the tobacco industry in blocking legislation on smoke-free environments, and a law professor from the Federal University of Minas Gerais (UFMG), Amanda Flávia de Oliveira, discussed defending the rights of nonsmokers.
At the end of the meeting, the participants decided that the priority for RIACT cooperation running up to the 2009 meeting will be preventing the start of the smoking habit by young people.
_________________
Desde o Instituto Nacional de Câncer (INCA) do Brasil:
Países que formam Rede Ibero-Americana de Controle do Tabagismo trocam experiências no Rio

A troca de experiências entre os países que formam a Rede Ibero-Americana de Controle do Tabagismo (RIACT) ocupou boa parte das discussões nos dois dias do seminário promovido nos dias 30 e 31/10, no Rio. O evento contou com representantes de vários estados do Brasil, México, Uruguai, Paraguai, Argentina, Guatemala, Costa Rica, Panamá e El Salvador.

Na abertura, o representante da Organização Pan-Americana de Saúde (OPAS) para o Brasil, Gustavo Bergonzoli, destacou a liderança exercida pelo país na luta global contra o tabaco. "A participação do Brasil foi decisiva para a criação da Convenção-Quadro para o Controle do Tabaco e a OPAS e a OMS estão empenhadas em implementá-la."

O vice-diretor do Instituto Nacional de Câncer (instituição que coordena a rede), Luiz Maltoni, frisou a importância de articulação de todos aqueles que podem intervir para a redução da incidência das doenças tabaco-relacionadas. "Temos que agir para mudar o ponto de vista do Poder Legislativo. É fundamental o fortalecimento da RIACT para enfrentar o desafio de combater o tabagismo."

O encontro foi centrado no tema "Promoção de Ambientes 100% Livres da Fumaça do Tabaco", artigo 8º da Convenção-Quadro. A presidente da ong Aliança de Controle do Tabagismo, Paula Johns, denunciou a interferência da indústria do tabaco na implementação do artigo 8º. "As indústrias desqualificam as evidências científicas que atestam os malefícios do fumo, argumentam que o cigarro não é responsável pela má qualidade do ar que respiramos, além de aterrorizar os donos dos estabelecimentos, como bares e restaurantes, alegando que eles terão perdas econômicas."

No âmbito do Direito, a advogada Amanda Flávia de Oliveira, da Universidade Federal de Minas Gerais e autora de "O Direto de (não fumar)" foi enfática ao afirmar que "o direito à saúde e à vida são muito mais preciosos que o direito à liberdade de fumar", como algumas correntes defendem. E acrescentou que os fumantes já não competem em igualdade de condições no mercado de trabalho. "As empresas dão preferências a pessoas que não fumam, por terem menor risco de adoecerem", apontou.

Durante o encontro foi apresentada a pesquisa Impacto do Custo de Doenças Relacionadas com o Tabagismo, encomendada pelo INCA à Coordenação de Programas de Pós-Graduação de Engenharia da Universidade Federal do Rio de Janeiro (Coppe/UFRJ), que atestou ser o fumo passivo responsável pelo gasto anual de R$ 37 milhões pelo governo federal brasileiro, levando em conta as 2.655 pessoas que morrem por ano no país devido ao fumo passivo.

"São R$ 19,15 milhões gastos com tratamentos médicos com fumantes passivos somente em decorrência de doenças isquêmicas do coração (infarto e isquemia), Acidente Vascular Cerebral e câncer de pulmão", revelou o professor Alberto José de Araújo. "Pensões e benefícios pagos pelo INSS também relativos a essas três doenças nos fumantes passivos chegam a R$ 18 milhões", completou.

A coordenadora do Programa de Controle do Tabagismo do Estado de São Paulo, Luizemir Wolney Lago, informou que a proibição do fumo em prédios públicos no estado começa a partir do portão, mesmo que entre o portão e o edifício propriamente dito haja muitos metros de distância. E lembrou que, no Brasil, as leis para serem cumpridas, precisam prever sanções para quem não as cumpre. "Em São Paulo é proibido fumar em vários locais, como os shoppings, e os estabelecimentos que não fazem valer essa lei são multados."

Ao término do encontro, os participantes elencaram áreas que devem ser priorizadas para promover o controle do tabagismo. Entre elas, prevenir o início do hábito de fumar pelos jovens. De acordo com o documento, que será encaminhado à próxima reunião de ministros da saúde dos países ibero-americanos, a ser realizada em 2009, "o tabagismo é uma doença pediátrica, já que 90% dos fumantes começam a fumar antes dos 19 anos".
Tags: Aliança de Controle do Tabagismo, Argentina, Brasil, Brazil, câncer de pulmão, cardiovascular disease, control de tabaco, Costa Rica, doenças cardiovasculares, doenças isquêmicas, El Salvador, environmental tobacco smoke, Espanha, FCTC, fumo passivo, Guatemala, INCA, infarto, INSS, isquemia, lung cancer, Mexico, OMS, OPAS, PAHO, Panama, Paraguai, Paraguay, passive smoking, Portugal, RIACT, secondhand smoke, Spain, stroke, SUS, tabagismo, tabaquismo, Tobacco Control, UFMG, Uruguai, Uruguay, WHO
Subscribe to My Comments Feed
Leave a Reply