« Economic Growth Model is Rapidly Transforming/Degrading the Amazon | Home | You Know Climate Change Has Arrived as an Issue in Brazil… »
By Keith R | February 20, 2009
Topics: Tobacco Control | No Comments »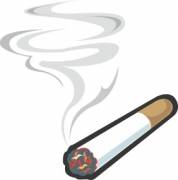 A recent study conducted by São Paulo State (SP) Secretary of Health (SES) found that 35.9% of non-smokers regularly exposed to tobacco smoke have carbon monoxide levels in them comparable to those found in smokers.
The study looked at 1,310 persons during smoking prevention actions promoted by SES during 2008 in open-air environments, such as high-traffic streets, and closed environments such as bars and restaurants.  [Temas Observation: I have to wonder about the value of testing people for CO levels on busy São Paulo streets, where exposure to CO may be just as likely from motor vehicles in the vicinity as from ambiente tobacco smoke.] Participants were checked by breathing into a carbon monoxide meter.
Of those tested, 18.32% tested with levels similar to those of "light" smokers (defined by SP authorities as less than one pack of cigarettes a day), 15.27% similar to those of a "moderate" smoker (between one and two packs a day) and 2.29% with levels usually found in "heavy" smokers (two or more packs a day).  [Temas Observation: Is this definition of "light," "moderate" and "heavy" common in other nations?  I've seen some studies in the US that define heavy smoker as anyone who smokes more than 20 cigarettes a day, which is how many come in a single pack.]
Of the non-smokers tested, 70.23% said that they work alongside smokers, 24.43% said that they are exposed to tobacco smoke at home, 4.58% are exposed in bars, boats and restaurants, 4.58% in schools and 20.61% in various other locales.
Luizemir Lago, the director of SES' Reference Center on Alcohol, Tobacco and Other Drugs (CRATOD), said that this study shows that non-smokers are exposed to the same health risks as smokers when around tobacco smoke.  She suggested that those in the study who had elevated CO levels should be tested again after time in an environment in which they are not exposed to tobacco smoke.
___________________
Desde a Secretaria de Estado da Saúde (SES):
36% dos fumantes passivos têm monóxido de carbono elevado no organismo

Estudo realizado pela Secretaria de Estado da Saúde na cidade de São Paulo com pessoas não fumantes, mas que estão expostas regularmente à fumaça do tabaco revela que 35,9% delas têm concentrações de monóxido de carbono compatíveis com as de cidadãos que fumam.

Foram 1.310 pessoas avaliadas sobre sua exposição à poluição tabágica ambiental, durante ações de prevenção e alerta promovidas em 2008 em ambientes abertos, como ruas de grande circulação, e fechados, como bares e restaurantes.

Os participantes realizaram o teste do monoxímetro, que mede o nível de monóxido de carbono no organismo. Do total de avaliados, 18,32% tiveram resultado compatível com a de fumantes leves (que consomem menos de um maço de cigarros por dia). Já 15,27% dos testes apontaram que as pessoas eram fumantes (menos de dois maços de cigarros diários), e 2,29% indicaram níveis compatíveis com a de fumantes pesados (mais de dois maços por dia).

O levantamento também apontou que 70,23% dos entrevistados, não usuários de tabaco, convivem com fumantes no ambiente de trabalho, enquanto 24,43% respiram a fumaça alheia na própria residência, 4,58% em bares, boates e restaurantes, outros 4,58% em escolas e 20,61% em outros locais com amigos.

"Esses dados comprovam que os fumantes passivos também estão expostos aos mesmos riscos de quem é usuário de cigarros e derivados de tabaco. Aqueles que não tiveram alteração no nível de monóxido de carbono podem ter realizado o teste após ficarem determinado um longo período sem inalar a fumaça do cigarro dos outros", afirma Luizemir Lago, diretora do Cratod (Centro de Referência em Álcool, Tabaco e outras Drogas), órgão da Secretaria.
Tags: ambiente de trabalho, bares, bars, boates, boats, Brasil, Brazil, carbon monoxide, cigarros, CRATOD, environmental tobacco smoke, escolas, fumaça do tabaco, fumantes, maço de cigarros, monóxido de carbono, nonsmokers, passive smoking, poluição tabágica ambiental, public health, restaurants, São Paulo, saude, schools, SES, smoking, tabaco, tabagismo
Subscribe to My Comments Feed
Leave a Reply