« Jagdeo: Let Us Be the Model | Home | Chile Ratifies the Basel Ban »
By Keith R | May 14, 2009
Topics: Tobacco Control | No Comments »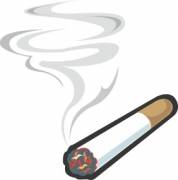 What a week for tobacco control in São Paulo state! Last week Governor Serra signed a tough anti-smoking law he requested from the state assembly just nine months ago.  Within days the Brazilian Association of Bars and Restaurants (Abrasel) filed in the Federal Supreme Court (STF) a direct challenge to the law's constitutionality, together with a request for court order to suspend the Law's enforcement until the STF ruled on constitutionality.  Yesterday the STF threw the ADI out, saying Abrasel does not have standing to file the ADI.
The Law covers workplaces, schools, places of worship, health clinics, bars, restaurants, boats, hotels, inns, sports and training centers, theaters, museums, libraries, cinemas, shopping centers, supermarkets, banks, pharmacies, collective transport, taxis and even condominium common areas. The sole exceptions are residences, public thruways, meeting places of religions where smoking is part of the ceremony, and establishments exclusively devoted to the consumption of smoking products.
Those responsible for areas covered are required to warn violators of the ban, and if necessary, ask them to leave and even call the police if they do not.  Owners can be subject to penalties under the Consumer Code, ranging from fines to canceling the operating license of the establishment.
_________________
Desde o Supremo Tribunal Federal (STF):
Ministra Ellen Gracie arquiva ação da Abrasel contra Lei Antifumo

A ministra Ellen Gracie, do Supremo Tribunal Federal (STF), arquivou a Ação Direta de Inconstitucionalidade (ADI 4239) apresentada pela Associação Brasileira de Restaurantes e Empresas de Entretenimento (Abrasel Nacional) contra a chamada Lei Antifumo do estado de São Paulo (Lei 13.541, de 7 de maio de 2009).

Em sua decisão, a ministra Ellen Gracie disse que a associação não possui legitimidade para propor ação no Supremo. Isso porque, de acordo com a Constituição Federal, ela precisaria se enquadrar no conceito de entidade de classe de âmbito nacional, que são aquelas que reúnem membros que se dedicam a uma só e mesma atividade profissional ou econômica.

E no caso, a Abrasel representa empresas que se dedicam aos distintos ramos dos restaurantes, da gastronomia, do entretenimento, do lazer e dos bares e, portanto, "é composta por filiados heterogêneos, que desenvolvem diferentes atividades econômicas, circunstâncias que impede sua caracterização como representante de uma classe bem definida e distinta de todas as demais", afirmou a ministra.

Argumentos

Na ação, a Abrasel sustentava que o Governo de São Paulo, a pretexto de proteger a saúde dos não-fumantes, decidiu acabar por completo com os direitos dos fumantes, colidindo com a legislação federal e municipal sobre o tema.

Afirmou que tanto a Lei Federal 9.294, de 15 de julho de 1996, quanto a Lei Municipal 13.805, de 4 de julho de 2008, já proíbem o uso de cigarros e similares em bares, restaurantes e afins, mas asseguram espaço reservado aos não-fumantes. "Já há legislação, tanto geral como local, para garantir a saúde dos não-fumantes, sem incorrer na inconstitucionalidade de extinguir totalmente o direito individual dos fumantes ao livre uso de cigarros e similares", defendeu.

De acordo com a entidade, a lei em questão promove verdadeira perseguição aos fumantes, já que, ao proibir a existência dos "fumódromos", pretende vedar que se fume em qualquer lugar, o que significa adotar indiretamente uma proibição geral de fumar.

Assim, apontou inconstitucionalidade no fato de que a lei paulista extrapolou os limites da competência legislativa concorrente ao estabelecer regras contrárias à legislação federal em vigor. "A competência dos estados para legislar concorrentemente sobre as matérias arroladas no artigo 24 da Constituição Federal limita-se ao ajuste ou adaptação da norma federal às suas peculiaridades regionais e locais, não lhes cabendo inovar no que concerne à extinção de direitos previstos e garantidos pela legislação federal", afirmou.

Questionou também os vícios de constitucionalidade na violação ao princípio da liberdade individual dos fumantes, já que o cigarro é um produto lícito, e ao princípio da livre iniciativa, que garante o desenvolvimento de atividades empresariais, incluído o direito de comercializar produtos lícitos e manter a oferta de espaços nos quais seja possível o consumo desses produtos.

Por fim, falou questionou a sanção estabelecida na lei, pela qual o dono do estabelecimento pode pagar multa de até R$ 3 milhões, mas que não prevê penalização sobre o fumante. "Pela lei estadual, se algum cliente ou terceiro decidir fumar no estabelecimento de bar ou restaurante, ainda que escondido ou disfarçado, o proprietário será multado, nada acontecendo com o fumante, o que não é justo, nem lícito, tampouco razoável", afirmou ao pedir a declaração de inconstitucionalidade dos artigos 2º, 3º, 4º e 5º da leis e seus respectivos parágrafos e incisos.
Tags: ABRASEL, ADI, bares, Brasil, Brazil, cigarros, Consumer Code, fumódromos, não-fumantes, restaurantes, São Paulo, STF, tabagismo
Subscribe to My Comments Feed
Leave a Reply