« Trash Photos XVII: Color-Coded Selective Collection | Home | IDB Supports LAC Efforts to Combat A(H1N1) / BID apoya esfuerzas de ALC combatir el gripe A(H1N1) / BID apoia ALC combatir a influenza A(H1N1) »
By Keith R | June 15, 2009
Topics: Tobacco Control | No Comments »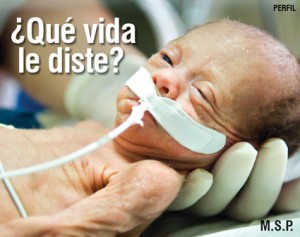 Uruguay's fairly tough anti-tobacco legislation is already used by the Pan American Health Organization (PAHO) as a model for other Latin American and Caribbean (LAC) nations to emulate.  Just last year they adopted new pack images and messages intended to shock smokers into reconsidering their habit.
Twelve days ago (03 June) they chose to further trailblaze, adopting a new decree (with a correction adopted on 08 June) immediately raising on all types of cigarette and tobacco products the excise tax on "luxury goods" known as the Specific Internal Tax (IMESI).
Two days later (05 June) another decree was issued that increased the amount of space on the largest surfaces of cigarette packs that must be devoted to those images and messages from 50% (the maximum set by most LAC nations) up to 80%.
These and other tobacco-related legislation in Uruguay can be downloaded either from the Temas legislation list for Uruguay or the list of health legislation for all LAC nations.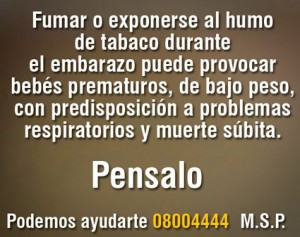 Will other LAC nations follow suit?  [I am sure PAHO will urge them to.]
I also wonder how fervent the next Uruguayan government will be about this issue.  A big part of the reason Uruguay has moved so decisively on this issue over the last four years, I believe, has been the steadfast support for tough measures by (outgoing) President Tabaré Vázquez, an oncologist.  I'm not suggesting or implying that the next government, whoever heads it, will seek to weaken or undermine the legislation and its enforcement.
What I am suggesting, however, is that if the Public Health Ministry (MSP) has any further plans for tightening tobacco control, it may just seek to push them through before Dr. Tabaré Vázquez leaves office in March 2010.
Tags: cigarettes, control de tabaco, excise tax, health warnings, IMESI, impuestos, MSP, OPS, PAHO, public health, salud pública, tabaquismo, Tabaré Vázquez, Tobacco Control, tobacco packaging, tobacco taxes, Uruguay
Subscribe to My Comments Feed
Leave a Reply