« Guyana Joins Ranks of LAC Nations Ratifying POPs Convention | Home | Honduras busca buenos hábitos de consumo de energía / Honduras Seeks to Changes Its Energy Consumption Habits »
By Keith R | July 29, 2007
Topics: Health Issues, Tobacco Control | No Comments »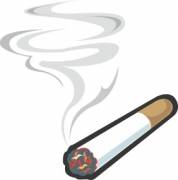 A study* has just been published in the August edition of the Brazilian journal Revista de Saúde Pública ("Public Health Magazine"). I'm mentioning it here in the The Temas Blog out of the conviction that there will be some journalist somewhere (or perhaps many) who, perhaps to get senstional headlines, will misinterpret or mis-report this study as something more or different than it purports to be.
The study in question looked at individuals aged 18-65 diagnosed with severe mental illness (non-affective psychosis, bipolar disorder, depressive disorder with psychotic symptoms) who had contact with public psychiatric care services in São Paulo in a three month period.
The sampling was constructed to closely represent the paulista population suffering from severe mental illness. This yielded initially a list of 404, but after names were weeded out because they had moved, died, become homeless or were otherwise hard to locate, 206 names remained. Further screening as to whether subjects fully met the criteria for psychotic conditions eliminated another 14.
Of the remaining 192 subjects, most (53.1%) were male and single (57.3%), nearly half born in São Paulo (47.4%), with the mean age of 41.5 years. The most common clinical diagnosis was schizophrenia (58.9%), followed by bipolar disorder or depression with psychotic symptoms (31.8%).
The prevalence of daily tobacco smoking in the 12 months prior to the interview and associated characteristics were studied. 77.6% reported having used a tobacco product at least once in their life (95% confidence interval – CI – estimated), 59.9% reported daily smoking in the previous 12 months, with an average daily consumption of 21.9 cigarettes. 47.4% of the subjects met criteria for nicotine dependence in the 12 months prior to the interview.
The study found that the prevalence of cigarette smoking in their sample was higher than that found in the Brazil population in general. Male gender, martial status (separated or widowed), irregular use of neuroleptic drugs and a history of ten or more psychiatric admissions showed strong associations with cigarette smoking.
The authors suggest that "mental care services should implement non-smoking policies and mental health providers need to help patients with severe mental illness who want to quit smoking."
While this study is interesting and the findings suggest that the issue should be explored in further studies, both within Brazil and elsewhere, I would not be so quick to design public policies based on it for several reason. For one, the sample is simply too small to serve as anything other than as indicator for direction of further study. 192 people to represent the entire mentally ill population of a municipality with over 12 million people (a metropolitan region with around 18 million)?
Second is the small temporal window of the sample. It covers September to November of a single year. Might there be seasonal differences in when people seek public psychiatric care services? The period selected is SP's spring. Might data differ during winter? I honestly don't know, but wonder if the authors do either because the dimension is never mentioned in the article.
Third is potentially a far bigger problem with the study, to my mind. The data is all from ten years ago, 1997. During that 10-year period, Brazil has stepped its anti-tobacco efforts, particularly educational and smokling cessation. Also during that period public health services in Brazil (about 45% of SP's population use public health services) underwent major reforms. Furthermore, in recent years many private health insurance schemes in Brazil added some coverage for mental illness.
Point is, how might today's data differ because of these factors? My feeling is that we should make public health policy and programs based on studies utilizing more up-to-date, more generalizable data.
_____________________________________
Um estudo* já foi publicado na edição de agosto da Revista de Saúde Pública. Eu estou mencionando-o aqui no Temas Blog porque achou que algum jornalista em algum lugar (ou talvez muitos), talvez para ter manchetes sensacionais, vai a mau-interpretar ou mau-noticiar este estudo como algo mais ou algo diferente do que diz que é.
O estudo analise os individuos de edade 18-65 diagnosticados com transtornos mentais graves (psicose não afetivo, transtorno bipolar, desordem depressivo com sintomas psicoticas) que tiveram contato com serviços psiquiátricos do setor público na Cidade de São Paulo em um periodio de tres meses.
A amostra foi construída para apròximar a população paulista que sofre da transtorno mental severo. Isto rendiu inicialmente uma lista de 404, mas depois que os nomes foram removidos porque se tinham movido, morrido, tornam-se os desabrigados ou em outra manera eram dificil para localizar, 206 nomes remanesceram. Seleção mais adicional a respeito de se os individuos não conformam completamente com os critérios para as circunstâncias psicoticas eliminaram uns outros 14.
Dos 192 indivíduos restantes com transtornos mentais graves, a maioria eram machos (53.1%) e solteiro (57.3%), quase a mitade paulistas por nascimento (47.4%), com idade média de 41.5 anos. O diagnóstico clínico o mais comum era a esquizofrenia (58.9%), seguida pelo transtorno bipolar ou desordem depressivo com sintomas psicoticas (31.8%).
A prevalência diário nos 12 meses antes da entrevista e as características associadas eram estudado. 77.6% reportarem uso dum produto de tabaco pelo menos uma vez em sua vida (intervalo da confiança – IC – estimado de 95%), 59.9% fumavam diariamente nos 12 meses precedentes, com um consumo diário médio de 21.9 cigarros. 47.7% encontraram-se com critérios para a dependênica de nicotina nos 12 meses antes da entrevista.
O estudo demonstrou uma prevalência de fumar mais elevado entres os individuos com transtornos mentais graves do que aquele da população brasileira em geral. Ser do sexo masculino, ser separado ou viúvo, fazer uso irregular de neurolépticos e ter história de dez ou mais internações anteriores mostraram-se independentemente associados ao tabagismo.
Os autores sugeram que "os serviços de saúde mental devem promover políticas anti-fumo e profissionais de saúde mental devem ajudar os portadores de transtornos mentais graves que desejarem" cessar de fumar.
Ainda que este estudo é interessante e os resultados sugeram que o tema devem ser explorada mais, dentro do Brasil e em outros paises, tenho reservações com a ideia de disenhar políticas públicas baseadas neste estudo por varias razões. Em primer lugar, a amostra é simplesmente demasiado pequena servir como qualquer coisa à excepção como do indicador para outro estudo. 192 pessoas para representar a população com transtornos mentais dum municipio com mais que 12 milhões (e uma região metropolitana de 18 milhões)?
A razão segunda é a janela tempral pequena da amostra. Cobre setembro a movembro de um único ano. Pôde haver umas diferenças periodicas em quando a gente procuram serviços psiciatricos publicos na cidade? A estação selecionada foi a primavera de SP. Puderam os dados diferir durante o inverno? Honestamente não sei, mas quero saber se os autores sabem porque eles não mencionam nada disso no artígo.
A razão terceira potencialmente seja problema mais grande com o estudo — pelo menos, eu acho que sim. Todos os dados são de 1997, há dez anos. Neste periodio Brasil fiz muito mais para combatir o tabagismo, especialmente em materia educativa e cessação de fumar. Também neste periodio os serviços de saúde pública no Brasil (aproximadamente 45% dos paulistas utilicem os serviços de saúde pública) foram reformados. Além disso, nos anos recentes muitos esquemas privadas de seguro de saúde no Brasil adicionaram alguma cobertura dos transturnos mentais.
O ponto é que, como puderam os dados de hoje diferir por cuasa destes fatores? Eu acho que devemos fazer a política de saúde pública baseada nos estudos que utilizem una dados mais modernos, mais capais ser generalizados.
— Keith R
* Ratto, Lilian R C; Menezes, Paulo R; Gulinelli, André. "Prevalence of tobacco use in individuals with severe mental illnesses, São Paulo, Brazil / Prevalência de tabagismo em indivíduos com transtornos mentais graves, São Paulo, Brasil" Revista de Saúde Pública, vol.41 no.4 (Aug. 2007) pp. 510-516.
Tags: addiction, bipolar disorder, Brasil, Brazil, cigarros, consumo de tabaco, dependênica de nicotina, depressive disorder, desordem depressivo, esquizofrenia, mental illness, nicotine dependence, non-affective psychosis, prevalência de fumar, psicose não afetivo, psychotic symptoms, public health, salud pública, São Paulo, saúde pública, schizophrenia, smoking, tabagismo, tabaquismo, tobacco use, transtorno bipolar, transtornos mentais graves
Subscribe to My Comments Feed
Leave a Reply