« Keeping the Environmental Policy Agenda Funded in Mexico / Mantener financiado el programa de política ambiental de México | Home | Building on the Legacy of Chico Mendes in the Brazilian Amazon / Ampliar o Legado de Chico Mendes na Amazônia »
By Keith R | December 20, 2008
Topics: Cleaning Products, Health Issues | No Comments »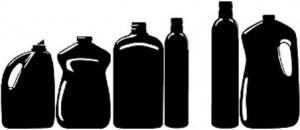 Synopsis in English: Last week the Trade Ministers of the Andean Community (CAN) approved a new Community norm to harmonize member states' (Bolivia, Colombia, Ecuador, Peru) sanitary control regimes regarding household and personal hygiene products, such as soaps, detergents, fabric softeners, surface cleansers, stain removers, bleaches, air fresheners, sanitary towels, disposable diapers, tampons, towelettes, etc.
The mandatory Decision contains (1) provisions for control and health monitoring of such products; (2) safety measures to prevent harm to human health; (3) penalties if such provisions are violated; (4) a simplified procedure for obtaining marketing authorization for hygiene and cleaning products, the Obligatory Sanitary Notification (Notificación Sanitaria Obligatoria – NSO), which allows a product that gains marketing authorization in one member state to be authorized for marketing in the others as well (CAN has a similar system already in place for cosmetics).
____________________
Desde la Comunidad Andina (CAN):
CAN aprueba norma comunitaria para un comercio seguro de productos de higiene doméstica

Lima, 12 dic. 2008.- Los Ministros andinos de Comercio aprobaron el miércoles, en el marco de la reunión de la Comisión de la Comunidad Andina, una norma comunitaria que regula los regímenes sanitarios, de control de calidad y vigilancia de los productos de higiene doméstica y absorbentes de higiene personal, como jabones y detergentes, blanqueadores, ambientadores, toallas higiénicas, pañales desechables, entre otros.

Esta norma comunitaria contiene disposiciones para el control y vigilancia sanitaria de dichos productos, así como medidas de seguridad para prevenir o impedir que atente o pueda significar peligro para la salud de las personas. Contempla también sanciones en caso que se incurran en infracciones a lo establecido en la citada norma.

Asimismo, dispone implementar un procedimiento simplificado para obtener la autorización de comercialización para productos de higiene y limpieza, a través de la denominada Notificación Sanitaria Obligatoria (NSO) -mecanismo utilizado exitosamente en el caso de los productos cosméticos-, que además permitirá que los productos notificados en un País Miembro de la CAN sean reconocidos y comercializados en otro.

Los Ministros andinos de Comercio aprobaron, también, otra norma comunitaria que regula dentro de la subregión el ingreso y circulación de muestras de productos sin Notificación Sanitaria Obligatoria, con fines de estudios de mercado o de investigación y desarrollo.

Su aprobación permitirá al sector cosmético incrementar aún más el flujo comercial que, a la fecha, es del orden de los mil millones de dólares, y que tiene impacto en el empleo al contribuir con más de un millón trescientos mil puestos de trabajo en la Comunidad Andina.

Estas dos normas comunitarias son un ejemplo de responsabilidad compartida entre las autoridades sanitarias de los países, la industria cosmética organizada a través del consejo Empresarial Andino de la Industria Cosmética (CEANIC) y el apoyo de la Secretaría General de la CAN.

Igualmente, en la misma reunión aprobaron las modificaciones al vigente Texto Único de Nomenclatura Común NANDINA y dispusieron su entrada en vigor el 1 de enero de 2009.
Tags: air fresheners, ambientadores, Andean Community, blanqueadores, bleaches, Bolivia, CAN, CEANIC, cleaning products, Colombia, Comunidad Andina, detergentes, detergents, disposable diapers, Ecuador, fabric softeners, jabones, marketing authorization, norma, Notificación Sanitaria Obligatoria, pañales desechables, personal hygiene products, Peru, sanitary control, sanitary registration, sanitary towels, soap, stain removers, surface cleansers, tampons, toallas higiénicas, towelettes, vigilancia sanitaria
Subscribe to My Comments Feed
Leave a Reply