« What the Other Guy Blogs About: Biofuel from Coffee | Home | World Bank Case for a Stronger LAC Commitment on Climate Change »
By Keith R | January 24, 2009
Topics: Advertising/Promotion, Food/Beverage Issues, Health Issues | No Comments »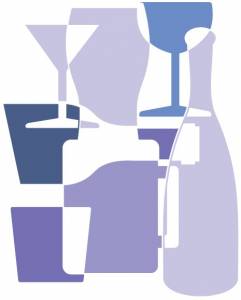 The World Health Organization's (WHO) Executive Board (EB), meeting in Geneva this week, gave the WHO Secretariat the green light to prepare a global strategy on alcohol consumption.
The EB is, as the name implies, WHO's executive arm, giving direction to the Organization between its annual governing body meetings, the World Health Assembly (WHA) held every May. The EB meets twice a year, once in January and again just after the conclusion of the WHA. The Secretariat is WHO's administrative and technical staff.
The EB asked the WHO Director-General (DG), the Secretariat's head, to:
to prepare a draft global strategy to reduce harmful use of alcohol that is based on all available evidence and existing best practices and that addresses relevant policy options, taking into account different national, religious and cultural contexts, including national public health problems, needs and priorities, and differences in Member States' resources, capacities and capabilities;
The strategy is to include recommendations for measures that countries can implement at the national level.  The DG is to submit the strategy to the 2010 WHA via the EB.
Is WHO heading down the same road it took with tobacco consumption — first a global strategy guiding national efforts and building up the case for, and public support for, specific control actions, followed by an international instrument that formally commits governments to such control strategies?  Or does WHO have something else in mind for the alcoholic beverage sector?
WHO and Alcohol Consumption: A Long, Checked History
This is not a new preoccupation for WHO (see timeline at right).  WHO's desire to tackle alcohol consumption dates back at least to 1979, when the WHA adopted a resolution calling on member states to "to take all appropriate measures to reduce the consumption of alcohol among all sectors of the population, but especially among young people, adolescents and pregnant women", including prevention, public education and control measures.
In 1983 the WHA approved a resolution calling on governments to create national policies to control the alcohol habit and to prevent it from forming among young persons, women and those who are occasional drinkers.  A WHO working group of experts had also recommended that WHO develop a worldwide anti-alcohol campaign, but that recommendation did not make it into the WHA resolution.  Instead, WHO was called upon to "use all possible mechanisms for drawing attention and giving publicity to health problems related to alcohol consumption."
WHO's follow-up on the issue was missing or weak until the turn of the century, however.  Why?  Some theorize that the alcoholic beverage industries (beer, wine, spirits) pressured WHO to back off, but like most conspiracy theories, this strikes me as too simplistic and melodramatic, most likely overestimating the role of multinationals.  I think there were many factors, perhaps too many to go into here.  But among them are: reluctance of some governments to tackle an issue with cultural undertones involving a product or products that are almost iconic to their nations (wine for many Mediterranean nations, for example, or beer for the German and Czechs, or rum for the Dominican Republic, cachaça for Brazil, tequila for Mexico or pisco for Peru), trade interests, and a WHO decision not to court additional political-economic controversy after clashes with the infant food and pharmaceutical industries in the 1980s (at least until 1999, when then DG Brundtland decided to push for negotiations on a tobacco control convention).
But perhaps the most important reason is that many advised WHO that it needed to make a solid public health case for action on alcohol consumption, similar to the case it built up on tobacco.  Calculate and publicize the links to disease burden and morbidity.  Research any links to problems such as traffic accidents, workplace accidents, domestic violence, adolescent drinking, risky sexual behavior, etc.  In fact, WHO has spent most of this case trying to do just that, slowly but surely.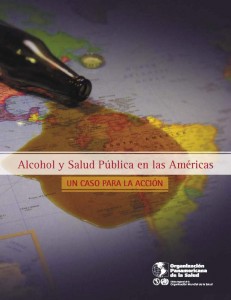 PAHO Leads the Way
There's no guarantees on what will end up in the WHO DG's proposal for a global strategy and what will pass EB scrutiny before being presented to the WHA, but in all likelihood it will borrow heavily from the playbook already offered in 2007 by its member states in the Western Hemisphere by WHO's regional affiliate, the Pan American Health Organization (PAHO).   While PAHO came to the issue later than WHO (this decade), it has attacked it with gusto, leading to the 2005 Brasilia Declaration on alcohol control policies and then the 2007 PAHO report, Alcohol and Public Policy in the Americas: A Case for Action.
The Case for Action recommends ten basic elements for national alcohol control policies that WHO is likely to echo, which are:
Establish legislative and regulatory mechanisms for the production, importation, retailing, availability and consumption of alcoholic beverages, including

a minimum age limit for the consumption and purchase of alcoholic beverages;
restrictions on the hours, days and places where alcoholic beverages are sold;
restrictions on the density of outlets;
a licensing system for the regulation of retailers and wholesalers of alcoholic beverages, providing mechanisms to sanction them for any actions that promote or encourage the negative health and social consequences of the harmful use of alcohol;
importation licenses;
regulation of the illicit market;
quality standards for alcoholic beverages.
Strengthened enforcement agencies.
The Americas surpass global average statistics for:

1. alcohol related deaths,
2. alcohol consumption,
3. alcohol drinking patterns,
4. alcohol use disorders and
5. alcohol is the leading risk factor for the burden of disease in the region.
Establish an alcohol taxation system with a clear goal of reducing alcohol related harms, based on alcohol content.   Use a percentage of revenues to finance prevention and treatment related programs.
Regulate or ban alcohol advertising and promotion on broadcast, internet, print, billboard media and at cultural, youth and sporting events;
Address drinking and driving through measures to set and enforce blood alcohol levels, including

a low blood alcohol content (0 – 0.05 % BAC) for driving;
zero tolerance for new drivers;
random breath testing;
sobriety check points;
administrative licence suspension;

Integrate and disseminate screening and brief interventions in primary healthcare for early alcohol problems;
Develop treatment health systems to respond to the whole range of alcohol related problems, integrated into the general health system, accessible and affordable to those in need;
Develop information systems to track alcohol consumption and alcohol related problems;
Raise public awareness and support for effective alcohol policies, and improve public education on alcohol related harms and effective responses;
Support community actions;
Consider alcohol as a special commodity in trade agreements, as a way to protect national and local ability to control alcohol markets and public health.
Uruguay has already introduced an alcohol control bill that incorporates many (but not all) of the PAHO recommended elements.  Other LAC nations are expected to follow suit.

Loading ...
Tags: advertising, advertising ban, alcohol, alcohol tax, alcoholic beverages, bebidas alcohólicas, beer, billboards, blood alcohol content, broadcast media, cachaça, cerveja, cerveza, domestic violence, drunk driving, importation licenses, internet, marketing, OMS, OPS, PAHO, Pisco, primary healthcare, promoción, promotion, propaganda, public health, retailing, salud pública, saude, sobriety check points, spirits, sporting events, tequila, trade agreements, traffic accidents, vino, WHA, WHO, wine
Subscribe to My Comments Feed
Leave a Reply