« Brazil Invests in International Research Cooperation on Second Generation Biofuels | Home | A Bill to Require EIAs Before Packaging Drinks in Plastic »
By Keith R | May 30, 2009
Topics: Health Issues, Tobacco Control | No Comments »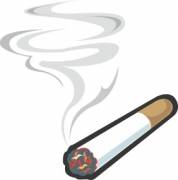 From the Caribbean Community (CARICOM) Secretariat:
CARICOM HEALTH MINISTERS AGREE TO CURB SMOKING IN PUBLIC SPACES

The Caucus of Ministers of Health have endorsed a recommendation for the banning of smoking on public spaces as a public good and regional goal, as the Region intensifies its efforts to tackle Non-Communicable Diseases (NCDs), under the Port of Spain Declaration on Uniting in the fight against NCDs.

At a meeting of the Caucus of Ministers of Health, in Geneva Switzerland, 18-19 May 2009, Caribbean Community (CARICOM) Health Ministers re-affirmed their commitment to the goals and time lines embodied in the Framework Convention on Tobacco Control (FCTC). Further, they supported the coordination by the CARICOM Secretariat and the Pan American Health Organisation for the development of model laws and policies to reduce second-hand smoking and to ban smoking in public spaces.

Additionally, the Ministers were strong in their support of current efforts in the Region to promote the responsible use of alcohol and for the banning of its sale to minors. They also acknowledged and endorsed the efforts being pursed by some producers to address its responsible use.

The Regional Chronic Diseases Coordinating Committee was tasked with developing programmes in support of the Ministers' positions on tobacco and alcohol, which would form part the specific actions to be pursued and highlighted during the period leading up to Wellness Day 2009 to be celebrated on Saturday 12 September.

The CARICOM Health Ministers noted further that there was a proposal to construct a Public Health Laboratory for Trinidad and Tobago and recommended that consideration be given to undertake this project on a modular and phased basis that would permit the planning for the Trinidad and Tobago (national) and the regional facility for the Caribbean Regional Public health Agency (CARPHA) to be accommodated in one location.

They noted also that reports on the structure, functions and governance as well as provisional costing and location of CARPHA were to be discussed at the Eighteen Meeting of the Council for Human and Social Development, 3-4 June, 2009 and that subsequently, final costing of CARPHA is to be available by July 2009

Among the other considerations at the Meeting was a review of the situation regarding registration of Cuban Medical Practitioners contracted to Caribbean Governments under terms of bilateral trading agreements. The Caucus of Health Ministers recommended that provisional institutional or special registration be utilized to register these professionals as they do not automatically qualify for full registration in the sub-region. The requirement of English language proficiency would remain in place to be determined by the local authority.

The meeting was attended by the Ministers of Health of The Bahamas, Belize, Grenada, Guyana, Haiti, Jamaica, St. Lucia, St. Kitts and Nevis, Suriname, and Trinidad and Tobago and Heads of Delegation of Antigua and Barbuda, Barbados and St. Vincent and the Grenadines.
Tags: alcoholic beverages, Bahamas, Barbados, Belize, CARICOM, CARPHA, environmental tobacco smoke, FCTC, Grenada, Guyana, Haiti, Jamaica, non-communicable diseases, PAHO, secondhand smoke, St. Kitts and Nevis, St. Lucia, Suriname, tobacco, Trinidad and Tobago
Subscribe to My Comments Feed
Leave a Reply