« Court to Exec Branch: If You Don't Enforce, You're Also Liable for Environmental Damage | Home | World's First Power Transformers That Run on Vegetable Oil »
By Keith R | May 31, 2007
Topics: Health Issues, Tobacco Control | 1 Comment »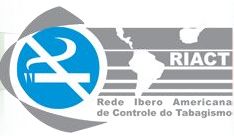 Brazil's Health Minister, José Gomes Temporão, today announced the launch of the Ibero-American Tobacco Control Network (RIACT – Rede Ibero-Americana de Controle do Tabagismo in Portuguese, Red Ibero-Americana de Control del Tabaquismo in Spanish) to bring together the tobacco control authorities of (Spanish- and Portuguese-speaking) Latin America and the Caribbean (LAC) with those of Spain and Portugal to cooperate, coordinate and collaborate in the implementation of the WHO Framework Convention on Tobacco Control (FCTC).
The idea for RIACT was born during the seventh meeting of Ibero-American Health Ministers held in Granada, Spain. Brazil, through its Health Ministry and National Cancer Institute (INCA), agreed to chair and coordinate the Network.
Among other things, the Network plans a series of virtual meetings, discussion fora on particular tobacco control issues, and an exchange of news, experiences, materials and "lessons learned."
Announcement of RIACT's Launch by Temporão
(click on image to view in pop-up)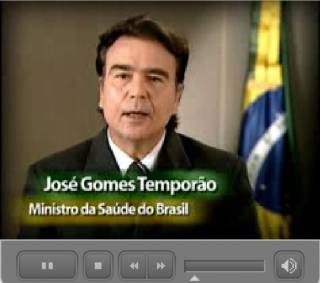 Tags: América Latina, Brasil, Brazil, Caribbean, Caribe, Día Mundial sin Tabaco, España, FCTC, Health Ministry, INCA, Latin America, Portugal, public health, RIACT, salud pública, saude, Spain, tabagismo, tabaquismo, Temporão, Tobacco Control, World No-Tobacco Day
One Response to "World No-Tobacco Day in LAC: RIACT Launched"
Anders Says:
August 5th, 2008 at 16:46

It's good that each and every post is proved with concrete proof. Every article provided in the blog is clean, no garbage in terms of aggressive images or anything. There are no displeasing pop-ups as some have. I thank the makers for how the blog provides a platform for people to discuss even the most controversial articles in uncontroversial manner. It's godly fast how quickly the blog loads, it's almost right away. Enjoying the sense of humor in the posts. Quick references to everything I need in the blog that's what I love. The posts are aesthetically arranged.
Leave a Reply