« Brazil Decides to Take on Alcohol | Home | Tetra-Pak Given 60 Days to Propose Packaging Waste Solution… Or Else! »
By Keith R | May 30, 2007
Topics: Health Issues, Tobacco Control | No Comments »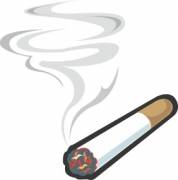 Synopsis in English: The Mexican Youth Institute (IMJ), a government-backed body created in 1999 to focus on issues facing Mexicans between the ages of 12 and 29, has released in time for World No Tobacco Day (31 May) the tobacco-related results of a 2005 national survey of 12,000 Mexican youth regarding a wide variety of issues. The findings are disturbing, and hopefully will prompt some appropriate policy responses — if not from the Executive Branch, then maybe at least from Congress. According to the survey, some 18% said that they had tried smoking by age 16, and 63% smoke now — 46% smoke between two and five cigarettes a day. Males smoke more than females by a ratio of two to one. Perhaps more disturbing were what kids believe about smoking: that it calms their nerves, that it makes them look more sensual, that it is not addictive and not affecting their health.
Desde el Instituto Mexicano de la Juventud (IMJ):
LOS MITOS JUVENILES ACERCA DEL TABACO
| | |
| --- | --- |
| Revela Encuesta Nacional de Juventud 2005 que casi la mitad de los jóvenes fuma entre dos y cinco cigarros al día | La investigación, que fue realizada por el IMJ, considera la opinión de más de 12 mil jóvenes en este tema y otros tópicos. |
En el marco del Día internacional contra el tabaco, que se conmemora el próximo 31 de mayo, el Instituto Mexicano de la Juventud (IMJ) da a conocer el sentir y pensar de los jóvenes en diversos tópicos, de acuerdo a la Encuesta Nacional de Juventud 2005.
La investigación que fue realizada a más de 12 mil jóvenes revela que 18 por ciento de los jóvenes encuestados afirmó haber comenzado a fumar a la edad de 16 años; en tanto que 63 por ciento de la juventud actualmente fuma, contra un 36 por ciento que no lo hace.
Por lo que respecta a quien fuma más, la encuesta revela que son los hombres con un 42 por ciento y las mujeres lo hacen en un 21 por ciento.
En cuanto a la cantidad de cigarros que fuman los jóvenes, la Encuesta Nacional de la Juventud revela que un 46 por ciento aspira de dos a cinco cigarrillos al día.
Investigaciones del Instituto Mexicano de la Juventud han evidenciado que, entre otras causas que influyen para que los adolescentes se inicien en el tabaquismo, está la serie de mitos que hay alrededor de este hábito.
Por ejemplo, muchos jóvenes creen que fumarse un cigarro reduce los nervios que puedan sentir ante un situación en particular, sin embargo, está comprobado que el tabaco no tiene ninguna sustancia anti-estresante.
En el caso de las mujeres, contrario a lo que piensan respecto a "verse más sensuales", lo que en realidad les provoca son arrugas.
Lo anterior se da por el hecho de que entre sus diferentes sustancias el tabaco contiene monóxido de carbono y algunas otras que se obtienen al prender un cigarrillo, lo que afecta las células de la piel y sus formas de oxigenación.
Otro aspecto para que los jóvenes se inicien en el tabaquismo es que los jóvenes no identifican al tabaco ni como una droga ni como factor de algún daño que éste pudiera provocarles por considerar al cigarro como una droga de consumo social y legal y porque, en general, los jóvenes se siente sanos (ver cifra final).
Asimismo, los estudios del IMJ muestran que entre los jóvenes el consumo de tabaco se da porque se cree que el tabaco es una sustancia que permite una mejor convivencia o que fumar después de comer es muy agradable, lo cual es parte de la serie de mitos que tienen los jóvenes respecto al cigarro.
Lo preocupante es que el adolescente empieza este hábito de alto riesgo en una etapa en que debería potencializar sus posibilidades de desarrollo y de producción.
Así, en lugar de incrementar sus oportunidades de mejorar su calidad de vida, puede llegar a provocarse una cantidad de enfermedades que podrían eliminar esa capacidad, como el enfisema pulmonar o el cáncer.
Este año 2007, el Día Mundial Sin Tabaco se enfoca en los ambientes 100% libres de humo de tabaco, como la única medida efectiva de proteger al público – incluidas mujeres y niños, y las personas en su lugar de trabajo – de la exposición al humo de tabaco ajeno.
En un número creciente de países, la norma ya ha cambiado: ANTES fumar estaba permitido prácticamente en todos lados; AHORA la mayoría de los lugares son 100% libres de humo.
En 1988 la Organización Mundial de la Salud estableció el Día Mundial Sin Tabaco como recomendación a los países para que cada 31 de Mayo llamen la atención de sus ciudadanos sobre los riesgos para la salud por el consumo de tabaco.
En México, el Consejo Nacional Contra las Adicciones (CONADIC) y el Instituto Nacional de Enfermedades Respiratorias (INER) propician desde entonces esta celebración, por lo cual se organizan diferentes actividades de manera coordinada con instituciones públicas, gobiernos estatales, organismos no gubernamentales y agrupaciones privadas y sociales que trabajan activamente en materia de tabaquismo.
DATOS DE LA ENCUESTA NACIONAL DE JUVENTUD 2005
¿Alguna vez has fumado?
Hombre 42% SI
Hombre 57% NO
Mujer 21% SI
Mujer 78% NO
Total: 63% Si
Total: 36% No
¿Actualmente fumas?
Hombre 63% SI
Hombre 30% NO
Mujer 52% SI
Mujer 48% NO
Total: 63% Si
Total: 36% No
¿Qué cantidad de cigarros fumas al día?
De 2 a 5 al día
Hombre 45.8%
Mujer 46.8%
Total ambos 46.1%
¿A qué edad comenzaste a fumar?
A los 16 años
Hombre 19%
Mujer 17%
Total ambos 18%
¿Hace cuánto tiempo dejaste de fumar?
De 1 año a menos de 2 años
Hombre 20%
Mujer 19%
Total ambos 20%
¿Cómo evaluarías tu estado de salud general?
Muy bueno
Hombre 33.7%
Mujer 25.0%
Total ambos 29.2%
Malo
Hombre 0.7%
Mujer 0.2%
Total ambos 0.7%
Tags: cigarrillos, cigarros, consumo de tabaco, Día Mundial sin Tabaco, encuesta, IMJ, juventur, Mexico, smoking, survey, tabagismo, tabaquismo, tobacco consumption, World No-Tobacco Day
Subscribe to My Comments Feed
Leave a Reply