« Why Argentina Has Not Yet Ratified the Tobacco Treaty | Home | Peru Proposes Bill on Environmental Services »
By Keith R | May 12, 2009
Topics: Chemicals, Packaging | No Comments »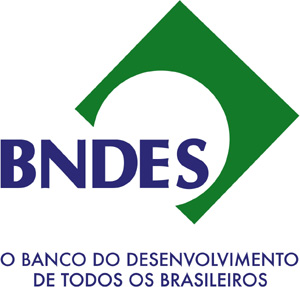 From the Brazilian Development Bank (BNDES):
The BNDES approves financing of R$ 555 million for Braskem to produce sugarcane ethylene and polyethylene

Ethanol Chemistry Project is the first to be supported by the Bank

The BNDES approved R$ 555.6 million in financing for Braskem's innovative project intended to produce sugarcane ethylene and polyethylene. The total investment is of R$ 800.4 million for a project with processing capacity of 204,000 tons per year of the so-called "green polyethylene".

This is the first ethanol chemistry project financed by the BNDES. The new plant, with renewable raw materials, will be assembled in the Braskem's Basic Input Unit located at the Triunfo Petrochemical Complex (State of Rio Grande do Sul) and is expected to start operations in the second half of 2010.

The project is expected to generate around 1,500 jobs during the construction stage and 100 direct jobs in the operational stage.

In addition to the positive impacts on the generation of jobs in the region, the project will have an important environmental impact as the production of ethylene based on renewable raw materials results in lower greenhouse gas emissions.

In order to execute the project, Braskem – a company controlled by the Odebrecht Group – conducted technological research and development at its Technology and Innovation Center in Triunfo. A pilot industrial plant was built especially for the development of the process, which also enabled catalyst testing. For this, the company has relied on the financing from the BNDES, within the scope of the Production Innovation line, amounting to R$ 14.6 million.

Even though sugarcane is a non-fossil raw material, sugarcane polyethylene has the same characteristics as petrochemical polymer. This means that its usage in the processing industry will require no machinery or application changes.

The Technology and Innovation Center in Triunfo is designed to develop products, processes and applications. It amasses 150 researchers and technicians, eleven labs and eight pilot plants to develop, fine-tune and test new products, processes and applications.
________________________
Desde o Banco Nacional de Desenvolvimento Econômico e Social (BNDES):
BNDES aprova financiamento de R$ 555 milhões para Braskem produzir eteno e polietilenos da cana-de-açúcar

Projeto de alcoolquímica é o primeiro apoiado pelo Banco

O BNDES aprovou financiamento no valor de R$ 555,6 milhões para a instalação pela Braskem de projeto inovador para a produção de eteno e polietilenos a partir de etanol produzido da cana-de-açúcar. O investimento total é de R$ 800,4 milhões, com capacidade de processamento de 204 mil toneladas anuais do denominado "polietileno verde".

Este é o primeiro projeto de alcoolquímica financiado pelo BNDES. A nova fábrica, com matéria prima renovável, será instalada na Unidade de Insumos Básicos da Braskem, localizada no Pólo Petroquímico de Triunfo (RS) e deverá entrar em operação no segundo semestre de 2010.

O projeto deverá gerar cerca de 1,5 mil empregos durante a fase de obras e 100 empregos diretos na fase operacional.

Além dos efeitos positivos sobre a criação de empregos na região, o projeto terá importante impacto ambiental, uma vez que a produção de eteno a partir de matéria-prima renovável resulta em menor emissão de gases de efeito estufa.

Para realizar o empreendimento, a Braskem – empresa controlada pelo Grupo Odebrecht – implementou pesquisa e desenvolvimento tecnológico em seu Centro de Tecnologia e Inovação de Triunfo. Uma planta industrial piloto foi especialmente construída para desenvolver o processo, permitindo também o teste de catalisadores. Para isso, a empresa também contou com financiamento do BNDES no âmbito da linha de Inovação Produção, no montante de R$ 14,6 milhões.

O polietileno obtido da cana-de-açúcar, embora produto de matéria-prima não fóssil, mantém as mesmas características associadas ao polímero petroquímico, significando que sua utilização na indústria de transformação ocorrerá sem a necessidade de mudanças no seu maquinário ou nas suas aplicações.

O Centro de Tecnologia e Inovação de Triunfo é dedicado ao desenvolvimento de produtos, processos e aplicações. Ele reúne 150 pesquisadores e técnicos, onze laboratórios e oito plantas piloto para desenvolver, aprimorar e testar novos produtos, processos e aplicações.
Tags: alcoolquímica, BNDES, Brasil, Braskem, Brazil, cana-de-açúcar, etanol, eteno, ethanol, ethylene, gases de efeito estufa, green polyethylene, greenhouse gases, Grupo Odebrecht, Odebrecht Group, petrochemicals, petroquímicos, polietileno, polietileno verde, polímero, Pólo Petroquímico de Triunfo, polyethylene, Rio Grande do Sul, sugarcane
Subscribe to My Comments Feed
Leave a Reply