Overview of Consumer Authorities in LAC
Classifying the National Entities
Putting aside for the moment the complex and unique Brazilian system (discussed below), are there distinctive ways LAC nations organize who is charge of setting consumer protection policy and defending consumer interests?
I have yet to see anyone else suggest a typology for consumer entities (in LAC or elsewhere), so here's my stab at it:
Department within the Industry/Commerce/Economy Ministry: Argentina, Barbados, Colombia, Guatemala, Nicaragua, Saint Lucia, Uruguay. In many ways this is the most "traditional" form of consumer protection entity in the region, as some of the LAC nations that now have other forms started out with this one. The rap against this model usually is "conflict of interest" — that the Industry-Commerce-Economy Minister overseeing it too often will not pursue consumer measures if it means taking on other Ministry constituencies, such as producers, retailers or traders.
Department within the Justice Ministry: Antigua and Barbuda, Trinidad and Tobago. Why the Justice Ministry? Usually because that's where you find the attorney-general , which gives consumer law enforcement added clout. Note: Brazil's system uses the Justice Ministry too, but only as the hub of a large, complex system (see below).
Department within other Ministries: Bahamas (Ministry of Local Government). The linkage to this particular ministry portfolio is unusual (but probably makes sense in the context of the Bahamas' archipelago nature). Another possible ministerial linkage explored before in other LAC nations has been Education, but consumer affairs is rarely left there because Education Ministries cannot enforce consumer policy.
Independent Consumer Agency or Commission: Chile, Costa Rica (but assisted by a department of the Industry & Commerce Ministry), Jamaica, Venezuela. In theory an autonomous body is good, but in practice in LAC most are not strong consumer advocates. Chile's SERNAC has been aggressive and vigorous, but the other three have stuck mostly to consumer tips and market studies (the whole raison d'etre for Jamaica's CAC seems to be basic price studies).
Independent Combined Consumer/Competition Agency: Panama, Peru. While not a new idea elsewhere — after all, consumer and antitrust have long been combined in the US under the Federal Trade Commission (FTC) and consumer and competition policy combined in the UK under the Office of Fair Trading (OFT) — it is in LAC, and it it still controversial among many consumer advocates. Their principal concern seems to be that too often pursuit of competition policy matters overshadows and takes away resources (manpower and budget) from "traditional" consumer protection pursuits. The advocates of these systems rebut that ultimately actions against monopolies, abuse of a dominant position, price fixing, collusive behavior among producers and/or retailers, etc. is about looking after the consumer's interests, so the two issue areas should be wedded in a single agency.
Special Prosecutor or Defender's Office: El Salvador, Mexico. Much like the special consumer units of the Public Ministries in Brazil (see below), the idea here seems to be to wed action-hungry lawyers with enforcement tools and a general mandate to protect consumer interests. This has worked fairly well in Mexico; the El Salvador version is a new experiment without a full track record yet.
The Brazilian Hybrid System
Brazil has a whole jumble of entities involved in consumer protection that, while confusing to look at and puzzle out from the outside, seems to work for them. Technically consumer policy is the responsibility of a "system" — the National Consumer Defense System (Sistema Nacional de Defesa do Consumidor – SNDC) created by the Consumer Code. The SNDC networks federal, state and local consumer authorities, other interested federal bodies (such as the Health and Telecommunications Ministries, or regulatory agencies such as Anvisa or ANEEL), and consumer groups.
Coordinating the SNDC and doing most of the actual policy writing — issuing implementing decrees and resolutions for consumer-related legislation passed by Congress — is the Consumer Defense and Protection Department (DPDC) of the Justice Ministry.

However, much of the enforcement and consumer defense work actually is undertaken by the 27 state consumer defense entities known as "PROCONs" (Pro-Consumer) no matter what their formal title, organization or slot in the state government might be (some are foundations, some institutes, some are housed in a specific state secretariat, etc.). [Check below for a listing of the state PROCONs with websites.] All the big and medium-sized municipalities and even some of the smaller ones also have "PROCONs."
But consumer defense and enforcement is not the exclusive province of DPDC and/or the PROCONs! For you see, Brazil has a special type of fourth branch of government called the "Public Ministry" (Ministério Público – MP) and each state's MP has a permanent "chamber" or "center" of attorneys devoted to consumer protection. Their job is to bring suit in the public interest — sometimes even taking on government officials for not implementing or enforcing law or doing so improperly (in their estimation).
The Paraguayan Experiment
With seed money from the Inter-American Development Bank (IDB), Paraguay has been constructing what it likes to call an Integrated National Consumer Protection System (SPC). While the secretariat and coordination functions of the SPC are performed by a special section of the Ministry of Industry and Commerce (MIC), the SPC itself involves MIC, other interested Ministries, consumer protection enforcers at the local level, civil society groups felt to be representative of consumer interests, and providers of goods and services. The idea is to get everyone involved in both educating the consumer and in improving the quality of good, services, advertising/promotion and other marketing practices.
Links to the National Agencies
(the ones that have websites, that is!)

Argentina: Subsecretaría de Defensa del Consumidor, Ministerio de Economía y Producción (MECON) [Subsecretariat for Consumer Defense, Ministry of Economy and Production]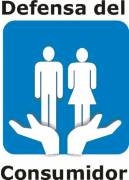 Subfederal Authorities:
Autonomous City of Buenos Aires
Barbados: Department of Commerce and Consumer Affairs, Ministry of Commerce, Consumer Affairs & Business Development
Brazil: Departamento de Proteção e Defesa do Consumidor, Ministério da Justiça [Department of Consumer Protection and Defense, Ministry of Justice].
State PROCONs:
Mato Grosso do Sul

Chile: Servicio Nacional del Consumidor (SERNAC) [National Consumer Service]
Costa Rica: Comisión Nacional del Consumidor (CNC) [National Consumer Commission]

Dominican Republic: Pro-Consumidor [Pro-Consumer]
El Salvador: Defensoría del Consumidor [Defender of the Consumer]

Guatemala: Dirección de Atención y Asistencia al Consumidor (DIACO), Ministerio de Economía [Directorate of Attention & Assistance to the Consumer, Economy Ministry]
Jamaica: Consumer Affairs Commission
Mexico: Procuraduría Federal del Consumidor (Profeco) [Federal Consumer Prosecutor]
Nicaragua: Dirección – Defensa al Consumidor, Dirección General de Competencia y Transparencia en los Mercados, Ministerio de Fomento, Industria y Comercio [Consumer Defense Directorate, Directorate-General for Competition and Market Transparency, Commerce Section, Ministry of Development, Industry and Trade]
Panama: Autoridad de Protección al Consumidor y Defensa de la Competencia [Authority for Consumer Protection and Defense of Competition]
Paraguay: Sistema Nacional Integrado de Protección al Consumidor (SNIPC) [Integrated National System of Consumer Protection]
Peru: Comisión de Protección al Consumidor, Instituto Nacional de la Competencia y de la Protección de Propiedad Intelectual (Indecopi) [Consumer Protection Commission, National Institute for the Defence of Competition and for the Protection of Intellectual Property]
Trinidad and Tobago: Consumer Affairs Division, Ministry of Legal Affairs
Uruguay: Área Defensa del Consumidor (ADECO), Dirección General de Comercio, Ministerio de Economia y Finanzas [Consumer Defense Area, Directorate-General for Commerce, Economy and Finance Ministry]
Venezuela: Instituto para la Defensa y Educación del Consumidor y del Usuario (INDECU) [Institute for the Defense and Eduction of the Consumer and User]
— Keith R

Tags: ADECO, Alagoas, Amazonas, ANEEL, Antigua and Barbuda, Anvisa, Argentina, Bahamas, Bahia, Barbados, Brasil, Brazil, Buenos Aires, Ceará, Chile, Colombia, Consumer Code, Consumer Protection, Costa Rica, defensa del consumidor, Defensoría del Consumidor, defesa do consumidor, DIACO, Distrito Federal, El Salvador, Espírito Santo, Goiás, Guatemala, IDB, INDECU, Jamaica, Justice Ministry, Mato Grosso, Mato Grosso do Sul, MECON, Mendoza, Mexico, Ministério Público, Neuquen, Nicaragua, OFT, Paraguay, Paraná, Pernambuco, Piauí, PROCON, Profeco, Rio de Janeiro, Rio Grande do Norte, Rio Grande do Sul, Saint Lucia, Santa Catarina, São Paulo, Sergipe, SERNAC, SNDC, SNIPC, Tocantins, Trinidad and Tobago, Uruguay, Venezuela
One Response to "Overview of Consumer Authorities in LAC"
Dorothy Campbell Says:
July 1st, 2015 at 16:47

I am so happy you defragmented the Brasilian structure. I have always tried to understand how the various entities related or where the lines of demarcation were as far as their roles and functions. Thank you.
Leave a Reply