Overview of Consumer NGOs in LAC
The Key Hub

While not all consumer NGOs in LAC belong to Consumers International (CI) by any means, some of the region's most active and influential ones do. CI's Regional Office in Santiago de Chile was created in the 1980s in part to push for the adoption of consumer protection laws in LAC nations, in part to foster the growth and strengthening of national groups, and in part to promote cooperative efforts (studies, issue campaigns, etc.) among those groups.
A Broad Spectrum of Nongovernmental Consumer Advocates in LAC
I wish I could provide you with a meaningful bullet list or text box chock full of trivia and factoids about LAC consumer groups, such as how many there are, representing how many members, in how many countries. Or which one is the oldest, which is the largest, which one publishes the most, which one tests the most, which has the biggest staff, which the biggest paying membership, which the best endowment. However, that's extremely difficult, if not impossible, to compile.
Why? Well, first off, there is no published current or at least recent survey or directory that I know of that that enumerates all the consumer NGOs in LAC nations along with their contact information. Maybe I should write up a proposal for such a project for funding from some nonprofit foundation… or maybe CI's Santiago Office can finally get around to such a project and share with all of us via the internet. Yes, yes, I know, they provide a list of their own members, but that list excludes quite a few groups.
Second, a surprisingly large number of LAC consumer groups have no detectable web presence. For example, I know for certain that such groups exist in Barbados, Colombia, Guatemala, Guyana, Mexico and Uruguay, yet you will not find them on the internet (if you do, let me know). Even among CI's membership, there are huge gaps. For example, CI has four Panamanian members, but only one has a website.
This is frankly puzzling in an age when any of these groups could put up a halfway decent page as a blog on a free blog hosting site, and update it only occasionally…Perhaps CI can help groups in those countries do so?
Third, quite a few of the NGOs that have a website that provides little to no information. El Salvador's Center for Defense of the Consumer (CDC), for example, only has two pages – a static portal with its name, logo and contact information, and a second with a copy of that country's consumer protection framework law. It has been so for at least a year that I know of.
Fourth, most of those that do provide information about themselves rarely go beyond a brief paragraph telling of their founding, a mission statement, the name of their chief officer (not always even that!) and contact information. Sometimes even this is outdated, and I mean years outdated. Some provide a bit more, but usually this is a list of their "victories" and/or number of advisory committees they sit on, and perhaps a position statement or press release or two.
It's a bit ironic, when many of these very groups are the ones demanding transparency and full disclosure of the government, utilities and corporations. As for those who are CI members, they supposedly endorse the international NGO accountability charter (Spanish version here), which commits them to regularly provide such data in the name of transparency.
Notable exceptions to this are the Brazilian Consumer Defense Institute (IDEC) and the Peruvian Association of Consumers and Users (ASPEC). IDEC and ASPEC will tell your their officers and funding sources, provide a full explanation of what they do and how they do it, list their lawsuits, publish their statutes and regularly publish on the net annual reports on their activities. I rather expect this of the former, since it is the "home base" of CI's current President, Marliena Lazzarini. But I note that even IDEC does not tell you how many paying members they have (they'll tell you the number of visitors to their website, or subscribers to their magazine or to their online newsletter, but that's about it). ASPEC does not reveal either staff or membership figures.

I could of course take some "educated" guesses as to the answers to some of the possible trivia factoids suggested above. I suspect, but cannot prove, that the biggest consumer NGO in terms of paid staff (71) (I am not talking volunteer staff), membership (?), funding (about R$2.7 million in 2005 from "own sources," R$1 million in project income), variety of funding sources [AVINA, CI, Ford Foundation, MacArthur Foundation, Novib, Public Citizen, the Environment Ministry (MMA)] and sheer output (civil actions, publications, tests, campaigns, official opinions, testimonies submitted, etc.), it probably has to be Brazil's IDEC. IDEC is probably the closest any LAC NGO comes to the Consumers Union of the US (CSUS, the source of the popular monthly Consumer Reports) in terms of influence and depth and breadth of activity.
I am not certain who would qualify as the smallest, although I suspect Bolivia's CODEDCO, which has seemed to be mostly the work of one extraordinary man, Oscar Lanza, helped by whatever volunteers and part-timers he has recruited at the time, and kept funded on a shoestring largely by European donors such as Novib, Misereor, KZE and Gezondheid Wereldwijd (WEMOS). Unfortunately there are quite a few consumer NGOs operating on a shoestring budget and tiny staff and whatever volunteer help they can get, most without steady foreign donors.
As for which is the oldest LAC consumer NGO still active, my guess would be one of those in the English Caribbean, perhaps Jamaica's National Consumer League (NCL), which was founded in 1966. If someone knows of an older one, please let me know, along with the background details! I love to learn!
What do all these groups do? Some can do no more than produce a few pamphlets, leaflets, posters and perhaps radio spots advising consumers about their consumer rights and providing tips in asserting them and guarding against consumer fraud.
A growing number of them do consumer studies, although some of these are stuck in the old mold of examining prices and label language of basic commodities.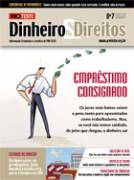 A few, such as IDEC, ASPEC, and Brazil's Pro-teste (notice the play on words in the group's name?), conduct consumer surveys and regularly test products and services and report these to the public, media and government regulators — a few in magazines (both print and online) as slick as Consumers Reports or the UK's Which?.
A number of consumer NGOs are active lobbyists. For example, El Salvador's CDC claims most of the responsibility for that country's recent reform of its consumer protection framework law, while the Dominican Republic's FUNDECOM claims credit for getting one passed in that country in 2005. Argentina's ADELCO claims authorship of six bills pending in the National Congress. ASPEC and IDEC lobby nearly every regulatory body affecting consumer interests, plus the national legislatures, in their respective countries.

Interesting to watch has been the growth of groups willing to go to court or file formal protests or grievances on behalf of all consumers, such as Argentina's Union of Users and Consumers, Brazil's ABRACON, or Panama's National Consumers' Union (Unión Nacional de Consumidores – UNCUREPA).

Also interesting to watch has been the rise in the past 10 years of specialized consumer groups. For example, although it handles other issues now, Argentina's DEUCO has never forgotten its roots as a group seeking to battle abusive practices of credit card companies. Several of the consumer groups spawned in Argentina, Brazil and Venezuela specialize in combating banks, utilities, health insurance/health plan providers and phone companies.

In Brazil there is a growing number of specialized groups. One (IDUM) specializes in fighting for consumer rights regarding medicines by doing drug price and market surveys. Another deals only with issues involving organic products. A third (Akatu Institute) targets "conscientious consumers."
What's that, you say? The consumer protection movement in LAC nations is not nearly as plain vanilla as you thought?
A Quick List of LAC Consumer NGO Websites
Now, before someone protests that I left a group out out below, please note how I worded the title — this list only includes those with a web presence. Unfortunately, as I noted above, there are many consumer groups in LAC that do not have yet have an internet portal, although the reasons why this is so are not entirely clear to me
If you do know of a website for a group in LAC not listed here, please let me know by comment to the post or by email and I'll add them. I would be particularly interested in any listings for the Bahamas, Belize, Colombia, Costa Rica, Ecuador, Guatemala, Guyana, Grenada, Mexico, Saint Lucia, Suriname, Trinidad and Tobago or Uruguay.

Argentina
Asociación de Defensa de los Consumidores y Usuarios de la Argentina (ADECUA) [Association for the Defense of the Consumers and Users of Argentina]
Asociación de Defensa de los Derechos de los Usuarios y Consumidores (ADDUC) [Association for the Defense of Consumer and User Rights]
Asociación para la Defensa, Educación e Información del Consumidor ("Consumidores Argentinos") [Association for Consumer Protection, Education & Information]. CI member since 1997.
Asociación Protección Consumidores del Mercado Común del Sur ("Proconsumer") [Association for the Protection of MERCOSUR Consumers]. CI affiliate member since 2002.
Cruzada Civica [Civic Crossing]
Defensa de Usuarios y Consumidores (DEUCO) [Defense of Users and Consumers]
Liga de Acción del Consumidor (ADELCO) [Consumer Action League]. CI member since 1985.
Prevención, Asesoramiento y Defensa del Consumidor (PADEC) [Consumer Prevention, Advice and Defense]
Unión de Usuarios y Consumidores [Union of Users & Consumers]. CI affiliate member since 1999.

Bolivia
Comité de Defensa del Consumidor (CODEDCO) [Committee for Defense of the Consumer]. CI member since 1994.

Brazil
Associação Brasileira de Defesa do Consumidor ("Pro Teste") [Brazilian Association for Consumer Defense]. CI affiliate member since 2000.
Associação Brasileira do Consumidor (ABRACON) [Brazilian Consumer Association]
Associação Cidade Verde (ACV) [Green City Association]
Asociação de Defesa da Cidadania e do Consumidor (ADECON) [Association for Defense of the People and of the Consumer]
Associação dos Consumidores de Produtos Orgânicos do Paraná [Association of Organic Product Consumers of Paraná]
Fórum Nacional das Entidades Civis de Defesa do Consumidor (FNECDC) [National Forum of Civil Consumer Protection Entities]. CI affiliate member since 2002.
Instituto Akatu [Akatu Institute]
Instituto Brasileiro de Defesa do Consumidor (IDEC) [Brazilian Consumer Defense Institute]. CI member since 1987.
Instituto Brasileiro de Defesa dos Usuários de Medicamentos (IDUM) [Brazilian Institute for the Defense of Medicine Users]
Instituto Brasileiro de Política e Direito do Consumidor (Brasilcon) [Brazilian Institute of Consumer Policy and Law]
Instituto de Defesa do Consumidor (Idecon) [Consumer Defense Institute]
Movimento das Donas de Casa e Consumidores de Minas Gerais (MDCMG) [Movement of Housewives and Consumers of Minas Gerais]
Movimento de Donas de Casa e Consumidores do Rio Grande do Sul (MDCC) [Movement of Housewives and Consumers of Rio Grande do Sul]
União Brasileira dos Consumidores (UBC) [Brazilian Consumers Union]
Chile
Corporación Nacional de Consumidores y Usuarios (CONADECUS) [National Corporation of Consumers & Users of Chile]. CI affiliate member since 2004.
Organización de Consumidores y Usuarios de Chile (ODECU) [Organization of Consumers & Users of Chile]. CI affiliate member since 1994.

Dominican Republic
Fundación por los Derechos del Consumidor (FUNDECOM) [Foundation for Consumer Rights]. CI affiliate member since 2001.

Ecuador
Tribuna Ecuatoriana de Consumidores Y Usuarios ("La Tribuna") [Ecuadorian Dais for Consumers and Users]. CI member since 1996.

El Salvador
Centro para la Defensa del Consumidor (CDC) [Center for Defense of the Consumer]. CI member since 1993.

Jamaica
National Consumers' League (NCL). CI member since 1967.

Netherlands Antilles
Fundashon pa Konsumidó [Consumer Foundation]. CI member since 1984.

Nicaragua
Liga por la Defensa del Consumidor de Nicaragua (LIDECONIC) [Consumer Defense League]. CI affiliate member since 1997.

Panama
Instituto Panameño de Derecho de Consumidores y Usuarios (IPADECU) [Panamanian Institute of Consumer & User Law]. CI affiliate member since 1999.

Paraguay
Asociación de Usuarios y Consumidores del Paraguay (ASUCOP) [Association of Users and Consumers of Paraguay]

Peru
Asociación Peruana de Consumidores y Usuarios (ASPEC) [Peruvian Association of Consumers and Users]. CI member since 1999.

Venezuela
Asociación de Usuarios de los Servicios Bancarios [Association of Bank Service Users]
Asociación de Usuarios de Servicios Eléctricos de Venezuela (ASUSELECTRIC) [Association of Users of Venezuelan Electric Services]
Federación Venezolana de Asociaciones de Consumidores y Usuarios (FEVACU) [Venezuelan Federation of Consumer and User Associations]
— Keith R

Tags: ABRACON, ACV, ADDUC, ADECON, ADELCO, Akatu Institute, ASPEC, ASUCOP, AUSELECTRIC, AVINA, banks, CODEDCO, CONADECUS, Consumer Protection, Consumer Reports, Consumers International, Consumers Union, Consumidores Argentinos, credit cards, Cruzada Civica, defensa del consumidor, defesa do consumidor, DEUCO, Dutch Antilles, FEVACU, FNECDC, Ford Foundation, Fundashon pa Konsumidó, FUNDECOM, Gezondheid Wereldwijd, health insurance, IDEC, Idecon, IDUM, KZE, La Tribuna, LIDECONIC, MacArthur Foundation, market surveys, MDCC, MDCMG, medicamentos, medicines, MERCOSUR, Miseror, MMA, NCL, Netherlands Antilles, Novib, ODECU, organics, PADEC, pharmaceuticals, phone companies, Pro-teste, Proconsumer, Public Citizen, tarjetas de crédito, UBC, UNCUREPA, utilities, UUC, WEMOS, Which?
4 Responses to "Overview of Consumer NGOs in LAC"
Leave a Reply