« Minas Gets Tough on Environmental Enforcement | Home | Rio Bans Pigmented PET Packaging »
By Keith R | August 28, 2008
Topics: Uncategorized | No Comments »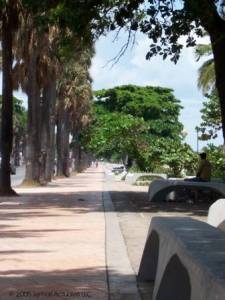 Two years ago The Temas Blog was born. Hard to believe two years have passed already.  Sometimes it's hard to believe that I'm stil blogging.   I bet that some of you, when The Temas Blog went on hiatus for a few months during this second year while I focused on a full make-over for the main site, wondered too if I would return to blogging.  How many would have noticed or cared if I hadn't?
Guess I won't find out any time soon, as I intend to keep blogging  when I can.  I have done a lot here over these past two years, yet have not accomplished nearly what I wanted to and I have soooo much left to blog about.
Is it Worth It?
Blogging is a lot of work, consuming much time and energy. Is it worth it? Hard to say. Until now it's been a labor of love, without a thought as to how to pay for some of those man-hours invested. Anybody out there with a bright idea how I might make this blog work for me for a change? Beyond installing Google Adsense, that is (which I'm considering).
Has it been worth it from your perspective, dear readers? Do you enjoy reading The Temas Blog? Do you get anything out of it?  Do you read things here that interest you that you cannot find elsewhere, or perspectives you haven't gotten elsewhere? Am I providing "value-added"?
Which Way Forward?
Going forward, what changes, additions, subtractions or improvements would you Temas Blog readers like to see? Put another way, what posts have you liked best, and why? Which did you like least, and why? Which would you like to see more of? Are there subjects, issues or countries you want to see me cover more often and/or in greater depth?  Are there subjects I should blog less about?
Are there other things you would like me to add to the "Temas Tools" section? Perhaps another guide/overview, such as the one I did for environmental provisions in constitutions, or the overviews of consumer laws, agencies and NGOs in the region [for example,  an overview of food safety or cosmetic safety or biosafety regimes in LAC]?  The long promised Portuguese version of the Temas glossary? (Surprisingly enough, the Spanish version of the glossary has proven to be the most popular page on Temas!) A new section for the Recommended Reading List? Maps? A photo gallery? A guide to LAC's protected areas? Something completely different?
How about the style and presentation? Is this theme fine, or should I switch it?  Are there features I should add?  Any you would like to see go?
Let me know! I appreciate input, feedback.  Leave me your observations, ideas, suggestions, recommendations in a comment to this post, or if for some reason you are shy about posting comments in public, use the "contact us" form.
Faithfully Yours,
Keith R
Subscribe to My Comments Feed
Leave a Reply