« Chile to Ratify the London Dumping Protocol | Home | Uruguay Closer to Plastic Bag Law »
By Keith R | September 18, 2009
Topics: Uncategorized | No Comments »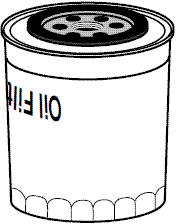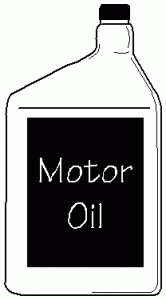 The governor of Rio de Janeiro (RJ) state today signed a law regarding the final disposition of used lubricating oils and their filters.  The new law, rather short and simple, does four things:
limits the sale of lubricating oils to those establishments equipped with "an adequate area" and "necessary specific equipment" for the collection of used or contaminated lubricating oils;
requires all used or contaminated lubricating oil to be collected and have a final destination that

does not affect the environment;
maximizes recovery of the constituents it contains;
follows the binding federal rules in National Environment Council (CONAMA) Resolution 362.  [To refresh memories, Resolution 362 called for all used or contaminated lubricating oils to be subject to recycling via re-refining.]

bans the discard of motor oil filters substituted during vehicle washing and lubrication operations;
bans the discard of used or contaminated lubricating oil in soils, subsoils, surface waters or groundwater, the territorial sea, drainage systems, sewage systems, and storm or wastewater drains.
The Law sets fines starting at R$5,000 (around US$2,766 at current exchange rates), going up to R$1 million (about US$553,183), depending on the gravity of the infraction and whether it is repeated, in line with RJ's Law 3467 on Administrative Sanctions for Conduct Prejudicial to the Environment.
I believe that this is the first Brazilian law (as opposed to a portaria) that (a) explicitly references (and thus adds enforcement teeth to) Resolution 362; (b) restricts lubricating oil sales to places deemed adequate to properly change and collect oil; (c) tackles the issue of used motor oil filters.
I suspect it will not be the last.  In all probability, bills modeled on this law will appear in legislatures of other states.
Tags: águas residuais, águas subterrâneas, águas superficiais, Brasil, CONAMA, environment, filtros de óleo do motor, galerias de águas pluviais, groundwater, meio ambiente, oleos lubrificantes, re-refining, reciclagem, recycling, residuos, Rio de Janeiro, sewage systems, sistemas de drenagem, sistemas de esgotos, solos, storm drainage, subsolos, surface water, used oil, used oil filters, vehicle lubrication, waste, wastewater
Subscribe to My Comments Feed
Leave a Reply